Quiz on Republic Day for Students in English and Hindi with Answers
The Constitution of India is the supreme law and serves as a foundation for various governance of our country. Its implementation date was held on 26, January 1950. A historical day in Indian History when the country embarked upon its fresh journey of being a free nation from the British Raj. It symbolises the sovereignty of the people and reflects the democratic principles on which the nation is built.
To test your knowledge of the historical events, dates and cultural aspects associated with it, following we have provided questions in a quiz format, where the user can interact with it and find whether they are right or wrong. Therefore, to access your information and gain some insights on this day consider giving the following quiz.
Republic Day Quiz
Our constitution is the world's largest constitution, and the curators of our constitution were Dr B.R Ambedkar, Pt. Jawaharlal Nehru, Sardar Vallabhai Patel, Rajendra Prasad, Alladi Krishnaswamy Ayyar, K.M. Munshi, B.R. Rajam and D.P Khaitan. These individuals along with many such worked collaboratively to give our Constitution the shape that it has today. Certain other insights such as this one are asked in the carefully designed quiz which is given below. These not only will help you to become an aware citizen but also help in qualifying questions based on this topic in various competitions like RRB, NBARD, SSC CGL, IB ACO, SSC MTS, IBPS PO, IBPS Clerk, etc.
1. Who was the President of India when the country celebrated its 40th Republic day in 1989?
2. Where is the Republic day parade held in India?
3. Where is the Republic Day Parade held?
4. Republic day of India is celebrated on 15 August
5. Who was the President of India on the first Republic day?
6. What was the main theme of the republic day parade 2023?
Cultural diversity of India
Economic development of India
participation of the common people
7. Who was the chief guest of Republic Day 2023?
Brazil president Jair Bolsonaro
Egypt president Abdel-Fattah el-Sisi
Prime Minister of Bangladesh Sheikh Hasina
8. What is the significance of the fly-past during the Republic day parade?
To showcase India's military strength
To commemorate India's aviation history
To display India's cultural diversity
To celebrate India's achievements in space exploration
9. Republic Day is celebrated in India every year on which date?
10. Who was the Chief Guest at India's Republic day parade in 2021?
Republic Day History
The Constitution of India acted as a cornerstone for India's Democratic identity which has had a diverse impact on our rich culture and a diverse impact on its history. As the country won against British rule in 1947, a constituent assembly was formed to draft the country's new constitution. The assembly consisted of members of various cultures, ethnicities and backgrounds to get a diverse perspective and input for representation and avoid dominance of any particular sect, religion or ethnicity. The formulation took place under the guidance of Dr BR Ambedkar chairman of the assembly. He played a vital role in shaping our constitution by ensuring that the constitution reflected principles of justice, equality and individual right.
The constitution has taken inspiration from various sources including the constitutions of other countries, historical documents, and the ideas of Mahatma Gandhi and Jawaharlal Nehru. The debates taking place in the assembly were intense and diverse reflecting diverse fields of perspectives. Discussions over fundamental rights and saving individual liberty while considering society's well-being were taking place. Framers had worked together to establish a federal structure of governance by equal distribution of power between centre and state to manage a vast and diverse country like India.
Women's Right was another prevalent issue at the time of independence, constitution realised the importance of females joining the workforce for the betterment of our economy. Thus, insured equal rights and provided equal opportunities to the women of our country. Various laws that are made in favour of the women are Right to Education, the Right to work, the Personal Law amendment and Equal Treatment. After years of deliberation, amendments and discussions the Constitution was finalized and adopted on November 26, 1949. It came into effect on 26 January 1950, officially making India's Republic Day.
Republic Day Significance
The day 26 January holds importance in Indian history as this was the day when our constitution had finally been implemented and the establishment of a sovereign nation was done. This day commemorates India's full sovereignty and independence from British Rule.
It is a symbol of the long struggle for self-governance and the right to determine its destiny. It also signifies India's commitment towards its democratic principles. It celebrates the enforcement of fundamental rights and freedom guaranteed by the Constitution ensuring individuals' dignity, equality and justice for all its citizens. Its celebration showcases a sense of unity and diversity amongst the citizen of the country as all the people come together and celebrate the event and express pride and joy towards their country.
This day evokes a sense of nationalism and patriotism in the citizens. The parade, flag hoisting, and other events remind people of their shared identity as Indians. Republic Day signifies India's place as a sovereign nation in the global community. It is an occasion where foreign dignitaries are invited and get introduced to our unity, diversity and progress.
The youth of the country gets an opportunity to learn about their rights and duties as responsible citizens. A time when we get to reflect on our journey since independence as a country and reaffirm the nation's aspirations for development, social justice and peace. It is a day to honour the nation's past struggles, celebrate its present achievements, and look ahead to a brighter future.
BR Ambedkar: The Father of the Indian Constitution
Dr Bhim Rao Ambedkar was born on 14 April 1891, in the town and military cantonment of Mhow, his parents were of Marathi descent. He was born into a Mahar cast, these were considered Dalits and were treated as untouchables.
From an early age till their late teens, he was subjected to a lot of discrimination and faced various indifferences from those of the upper cast. He and other students considered "untouchables" were not allowed to sit in a common room, they were segregated and given little attention or help by teachers.
There was one instance shared by him in his writings as "No Peon, No Water" where the peon of the school used to give water to them from a distance and in case the peon was absent they had to stay without water for the whole day.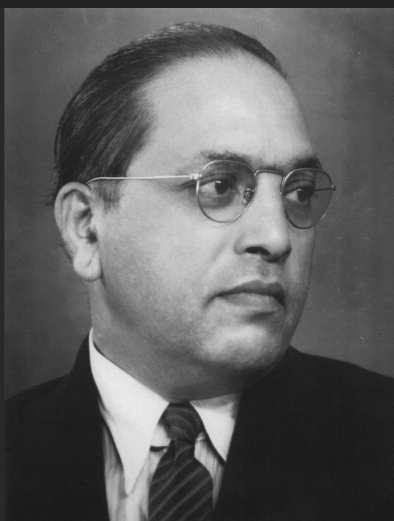 In 1897, his family moved to Mumbai where he attained his most of basic education like a matriculation degree and later got enrolled in Elphinstone College. Later he attained his degree in economics and political science from Bombay University and was recruited by the Baroda state Government.
After getting several promotions Ambedkar received a Baroda State scholarship of £11.50 (Sterling) every month for about three years. Under this scheme, it provided an opportunity to postgraduate from Colombia University in New York City.
After completing his M.A. he went on to pursue PhD in economics at Colombia in passed out in 1927. Later he was appointed as the chairman of the assembly formed to draft our Indian Constitution as he championed social justice, equality, and individual rights, which would ensure that the Constitution addressed historical injustices.
Ambedkar's vision led to provisions against discrimination, untouchability, and caste-based biases. His expertise in law and commitment to inclusivity shaped the Constitution, making it a cornerstone of India's democratic framework.