Mygov Quizzes: Win Exciting Prices Ranging from 2,000 up to 10 Lakhs 
Mygov Quizzes: Win Exciting Prices Ranging from Rupees 2,000 up to 10 Lakhs
The Indian Government has taken the initiative to educate and aware our Indian citizens by launching various quizzes under mygov quiz. The candidate applying can end up winning cash prizes and even a lifetime moment of meeting our Hon'ble Prime Minister Shri Narendra Modi. The quizzes asked are of various kinds and mainly over achievements, History, and culture of India. The Idea of this whole narrative is to encourage people into making a step towards learning about the rich and diverse aspects of India. Winners upon winning are announced under the mygov announcement blog. To enquire furthermore about the registration process, rules and regulations read the rest of the article given below.
Application Procedure
To enroll in the desired quiz of choice, one will have to register first. The steps for registration are given as follows :
Step - 1: To make a mygov account, visit their official website www.mygov.com.

Step - 2: Upon visiting their home page, Click on the "my account" option appearing on the extreme right of the page.

Step - 3: After clicking on it, a page with blanks will appear asking for the required information.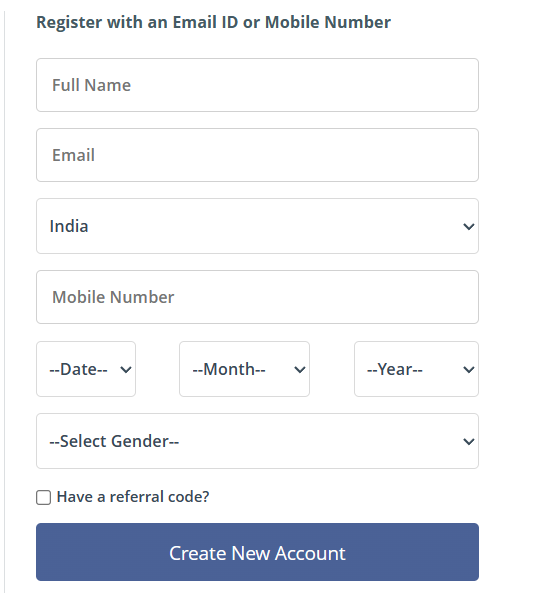 Step- 4: After proceeding, an authenticating step will arrive. Enter the OTP you've received on your email/phone no.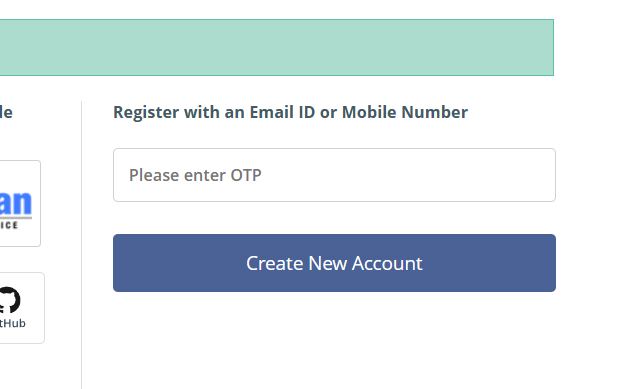 Step - 5: After successfully registering, return to the home page and click on the quiz section.

Step - 6: Select the quiz depending upon your choice, and click on "Login to Play".

Step - 7: login by entering your email/phone no. and enter the OTP.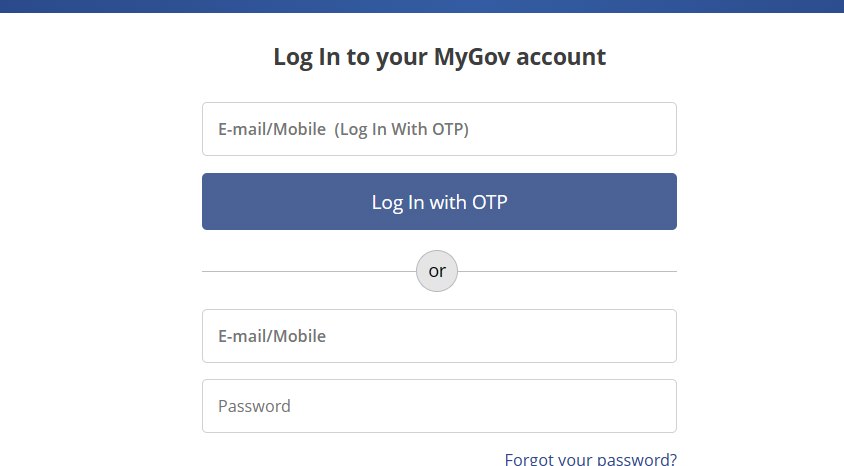 Step - 8: Another page asking for personal details will emerge, enter the same as per your govt. issued id card.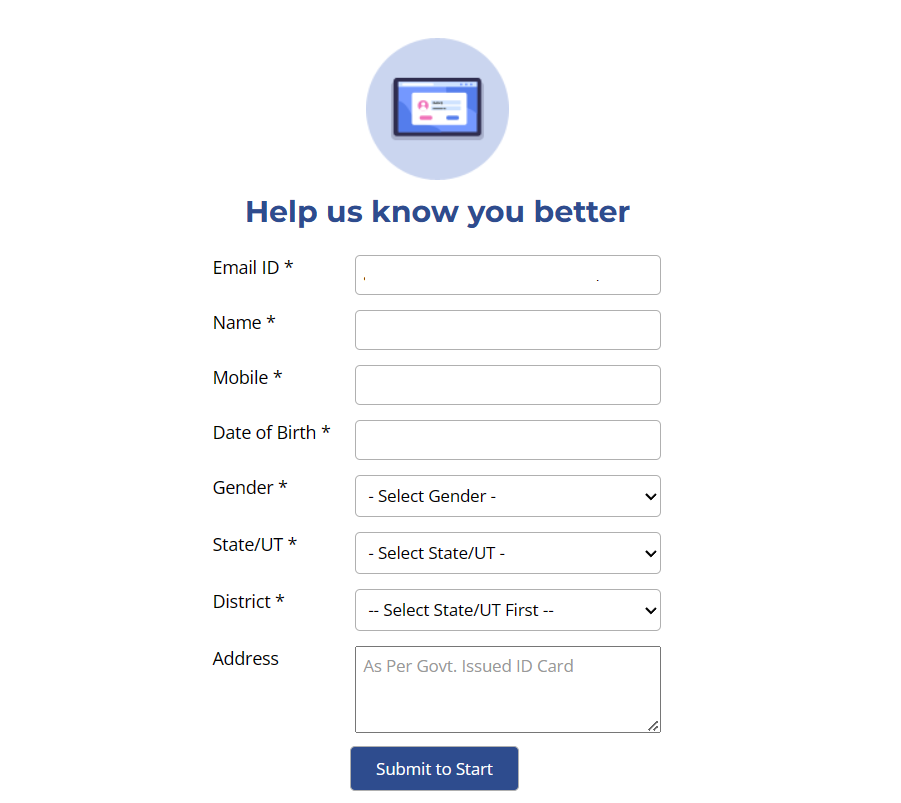 Step- 9: Hit "submit to start" and you'll be all set to play.
How to Prepare for Mygov Quiz
The my gov quiz as earlier mentioned conducts quizzes over various kinds of topics from history to science. To make yourself well-prepared for the time of competition you can take help from the material scattered all over the internet. Another alternative could be making use of the mcq quiz curated by our team. Directions to access them are explained with the help of an example :
Let's consider you wish to play a quiz on "Indian Military History" Now to be able to become confident enough for this quiz to be played one shall need assistance with it. Therefore, to gain the required knowledge, countless amounts of material on the topic are available on Google which can help. Or play quizzes dedicated to the particular topic which can be accessed by our site Gyanok.com.
Terms and Conditions
There are certain terms and conditions common for all the quizzes. However, some might not apply to exceptions. Candidates are prescribed to undergo the rules of the desired choice of quiz under the 'terms and conditions section.
The medium for giving the quiz is made available in both English and Hindi.
A quiz can only be attempted once, after submitting the quiz there's no way to regive it.
An option for reviewing the answers is there before finalizing your decision of submitting it.
After responding to every question, an option called "next" is there to proceed to the next question.
Unlike prize money, certificates will be given to all the members participating.
One can only be able to enter the quiz competition until the deadline. Once the quiz has reached its deadline no further competition shall be taken place.
Eligibility Criteria
The eligibility criteria for being able to participate are given as follows :
One must be a registered citizen of India.
Should possess an e-mail or a Facebook account.
Must not be working under mygov.
Directions to Download the Certificate
To download the participation certificate for the quiz played, follow the steps given below.
Visit the official site of mygov, which is mygov.in
After visiting, make sure you are logged into your account.
Click on the "My Account" icon, and another page showcasing your name and other credentials will get shown.

On the same page, the quizzes attempted by the user will also show up.

In front of the quiz attempted an option for "Download Certificate" will appear.

Click on the download icon under "Certificate" and soon enough your e-certificate should get downloaded.
Prizes and Cash Money
The Mygov Quiz not only gives candidates an option to play and learn about India's achievements throughout history and science but also allows candidates to win various prizes including cash prizes. The following points will provide more insight into how this all works.
A term called "Loyalty Points" will be given for every quiz
Candidates winning the "Loyalty Points" can check their balance by clicking on "my account".
These points can be redeemed for various prizes like merchandise and discount coupons.
Moreover, candidates can win cash prizes ranging from Rupees 2000- 10 lakh per week for a whole year. The amount varies from quiz to quiz.
A participating certificate will be given to all the candidates participating in the quiz.
Result Declaration
The points given below will help you know when and how the result will get declared.
The result for the opted quiz is usually declared within a week after the quiz has reached its deadline.
The Winners of the Quiz will receive a personalized notification like an email or a message.
Details of bank account will be asked to avail the cash prize.
Names of the winners will be listed in the "Winner Announcement" blog on the official site of mygov quiz.
Under the Winner Announcement blog section declaration for various quizzes would have been made, click on the quiz you wish to look for.
In some quizzes, the winner's name along with cash won and position gets displayed.
While in some only the name and the user id of the person are shown.
Live Quizzes on My Gov Quiz Portal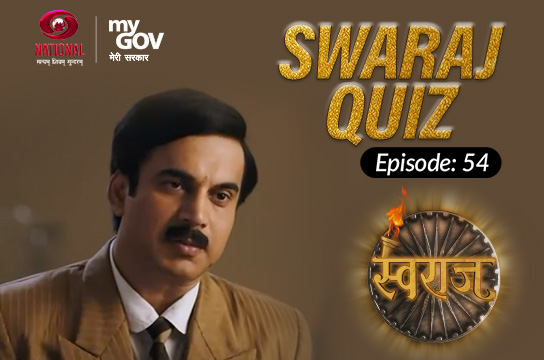 Swaraj Quiz: Episode 54
From: Aug 20, 2023, To Aug 24, 2023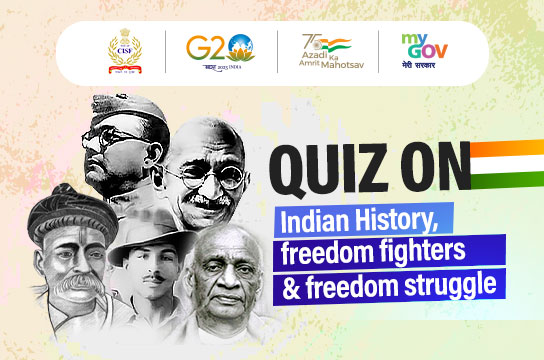 Quiz on Indian History, freedom fighters & freedom struggle
From: Aug 16, 2023, To: Aug 31, 2023
By: Ministry of Home Affairs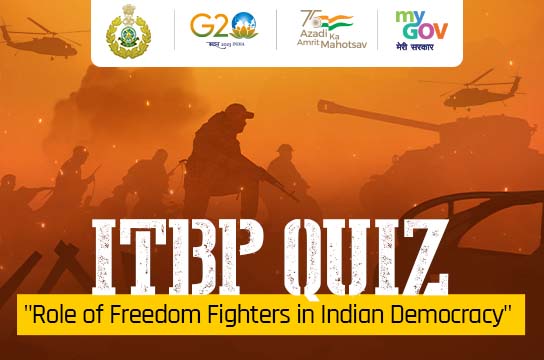 ITBP QUIZ "Role of Freedom Fighters in Indian Democracy"
From: Aug 17, 2023, To: Aug 31, 2023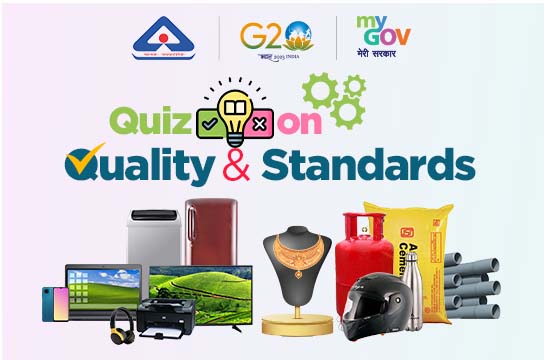 Quiz on Quality & Standards
From: Aug 15, 2023, To Aug 31, 2023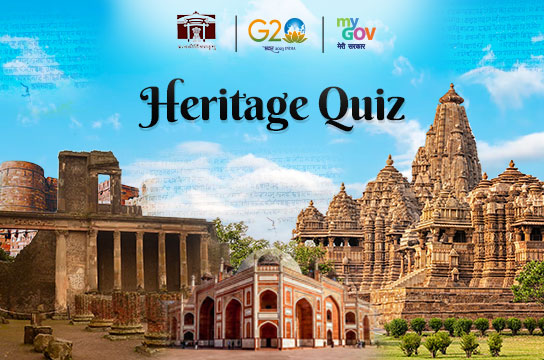 Heritage Quiz
From: Jun 1, 2023, To May 31, 2024
India's G20 Culture Track Quiz
From: Feb 1, 2023, To Aug 31, 2023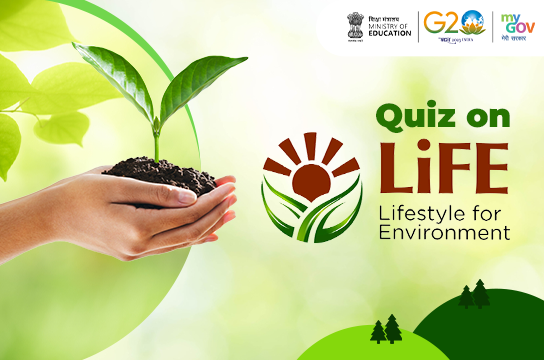 Quiz on Life Style for Environment
From: Dec 29, 2022, To Aug 31, 2023
By: Ministry of Education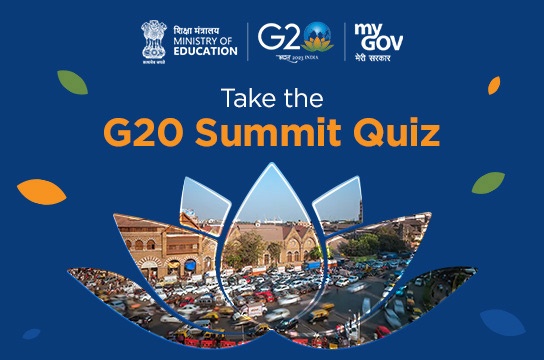 G20 Summit Quiz
From: Dec 6, 2022, To Aug 31, 2023
By: Ministry of Education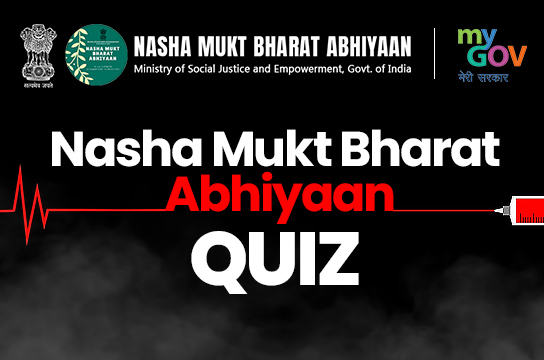 Nasha Mukt Bharat Abhiyaan Quiz
From: Nov 21, 2022, To Sep 30, 2023
By: Ministry of Social Justice and Empowerment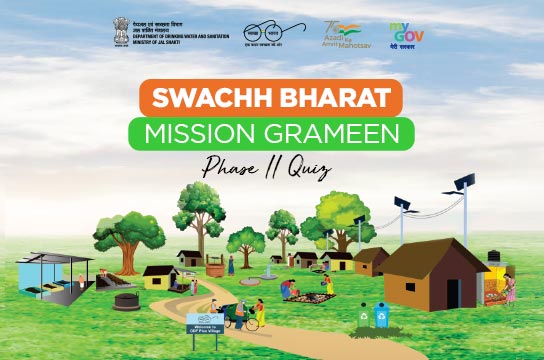 Swachh Bharat Mission Grameen Phase-II Quiz
From: Aug 12, 2022, To Dec 31, 2023
General Knowledge Questions with Answers
1. The Indian Constitution was adopted on august 15, 1947.
2. Sikhism was started by Guru Nanak
3. India is the world's largest producer of tea.
4. The lamp dispels the darkness.
5. India has a coastline along the Pacific ocean.
6. The Indian state of Tamil Nadu is known for its classical dance forms, such as Bharatanatyam and Kuchipudi.
7. The Indo-Pakistani War of 1971 resulted in the creation of Bangladesh.
8. The Indian state of Rajasthan is known for its magnificent palaces and forts, such as the amber Palace and the Mehrangarh Fort. (
9. The Indian space agency is called NaSa.
10. Surdas is the emperor of Vatsalya Ras.