Important Notice
We are adapting GyanOk in accordance with the recent TDS policy changes (as outlined in Section 194BA of the Income Tax Act, 1961, by the Finance Act 2023). During this transition, withdrawals from the wallet will be temporarily suspended. However, all tournaments and competitions will remain free of charge to ensure that our users can continue to enhance their knowledge without any interruption.
31 December 2022

By GyanOk
Daily Current Affairs Notes for 31 December 2022
Chhattisgarh police 'Nijaat' campaign gets IACP 2022 Award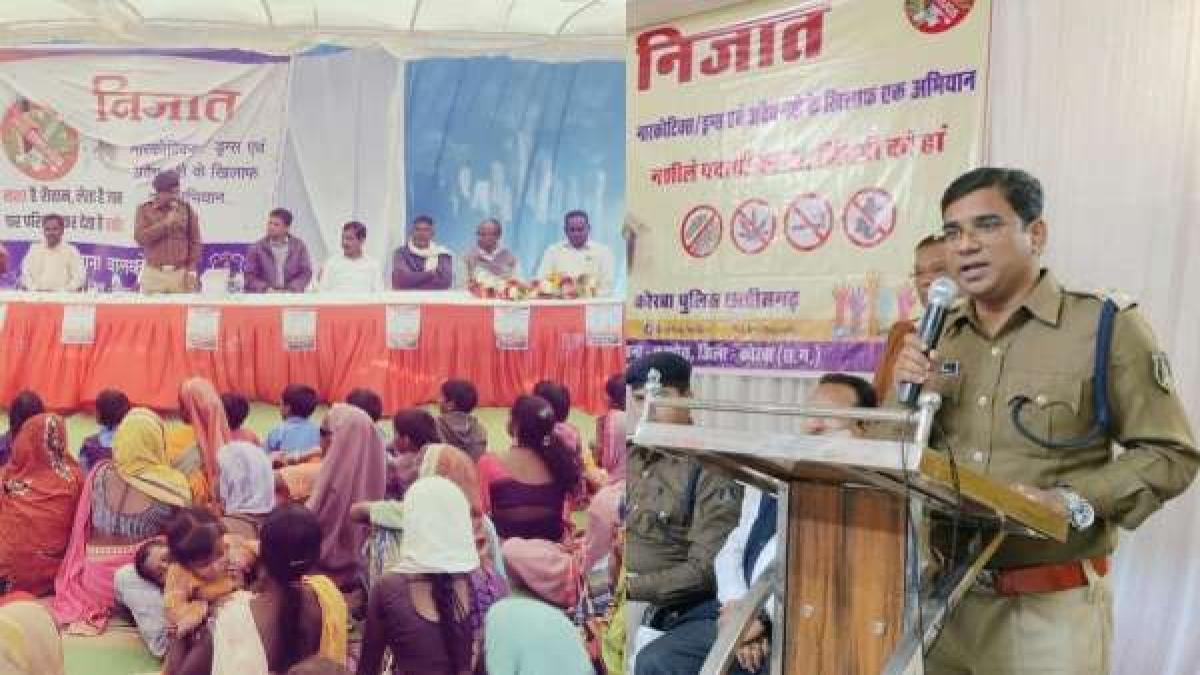 Overview
International Association of Chiefs of Police:
International Association of Chiefs of Police (IACP), the US-based international organisation has selected the anti-drug & illicit liquor campaign 'Nijaat' of Chhattisgarh police for 'Leadership in Crime Prevention' award in the institutional category. The prestigious IACP 2022 Award has selected the de-addiction drive 'Nijaat', which was executed following the directive by chief minister Bhupesh Baghel to act tough against drug peddlers, and bootleggers and check to smuggling of drugs. A successful singular campaign, 'Nijaat' witnessed the striking results to achieve a drug-free society with missionary zeal.
About the campaign:
The campaign was launched by the Chhattisgarh police under the leadership of the IPS officer Santosh Kumar Singh who pioneered the drive with intensified efforts in districts of Korea, Rajnandgaon and presently continuing in Korba.
The drive took the onus to wipe out the abuse of illicit drugs, narcotics and bootlegging while simultaneously preventing its smuggling or trading.
The district police, where the campaign was launched, pursued a three-pronged strategy: tough action against businesses of illegal drugs or narcotics, high-spirit public awareness, and extending support in counselling & rehabilitation as a de-addiction engagement process.
SwasthGarbh app made by IIT Roorkee, AIIMS Delhi for pregnant women

Overview
App made by IIT Roorkee, AIIMS Delhi for pregnant women
To create the SwasthGarbh app, the Indian Institute of Technology (IIT) Roorkee and the All India Institute of Medical Sciences (AIIMS) New Delhi worked together. Pregnant women can access antenatal care and real-time medical support through the smartphone app. The software may be downloaded for free from the Google Play Store.
SwasthGarbh app made by IIT Roorkee, AIIMS Delhi: Key Points
SwasthGarbh app may be a crucial tool for women in rural areas and those who do not have easy access to doctors, according to a statement made by IIT Roorkee.
The software was created by Sahil Sharma, Professor Deepak Sharma, Professor Vatsla Dadhwal, and Professor Aparna Sharma from the AIIMS in Delhi, all of whom work in the Department of Biosciences and Bioengineering at IIT Roorkee.
The app helps expectant mothers by assuring punctual prenatal care appointments, documenting each clinical test, and enhancing medication adherence.
The clinical evaluation of 150 patients showed how useful the app is for enhancing antenatal care quality and minimising problems.
According to a statement from IIT Roorkee, the patients who enrolled on the App had significantly more mean antenatal visits and better compliance with the WHO recommendations.
Advantages of SwasthGarbh app made by IIT Roorkee, AIIMS Delhi
The SwasthGarbh app was created by IIT Roorkee and AIIMS Delhi to provide the following advantages:
To help pregnant women with hospital visits, in terms of when they are due and what tests are required.
To keep track of clinical tests and symptoms; to automatically notify the doctor and patient when any parameter crosses the normal range or any danger sign is present.
To post customised notifications to an individual, a group, or all patients; and to inform the women of precautionary measures.
Tribal Ministry, Amazon collaborate for future engineer program
Future engineer program: Tribal Ministry, Amazon collaborate: National Education Society for Tribal Students was setting up a two-day face-to-face capacity building program.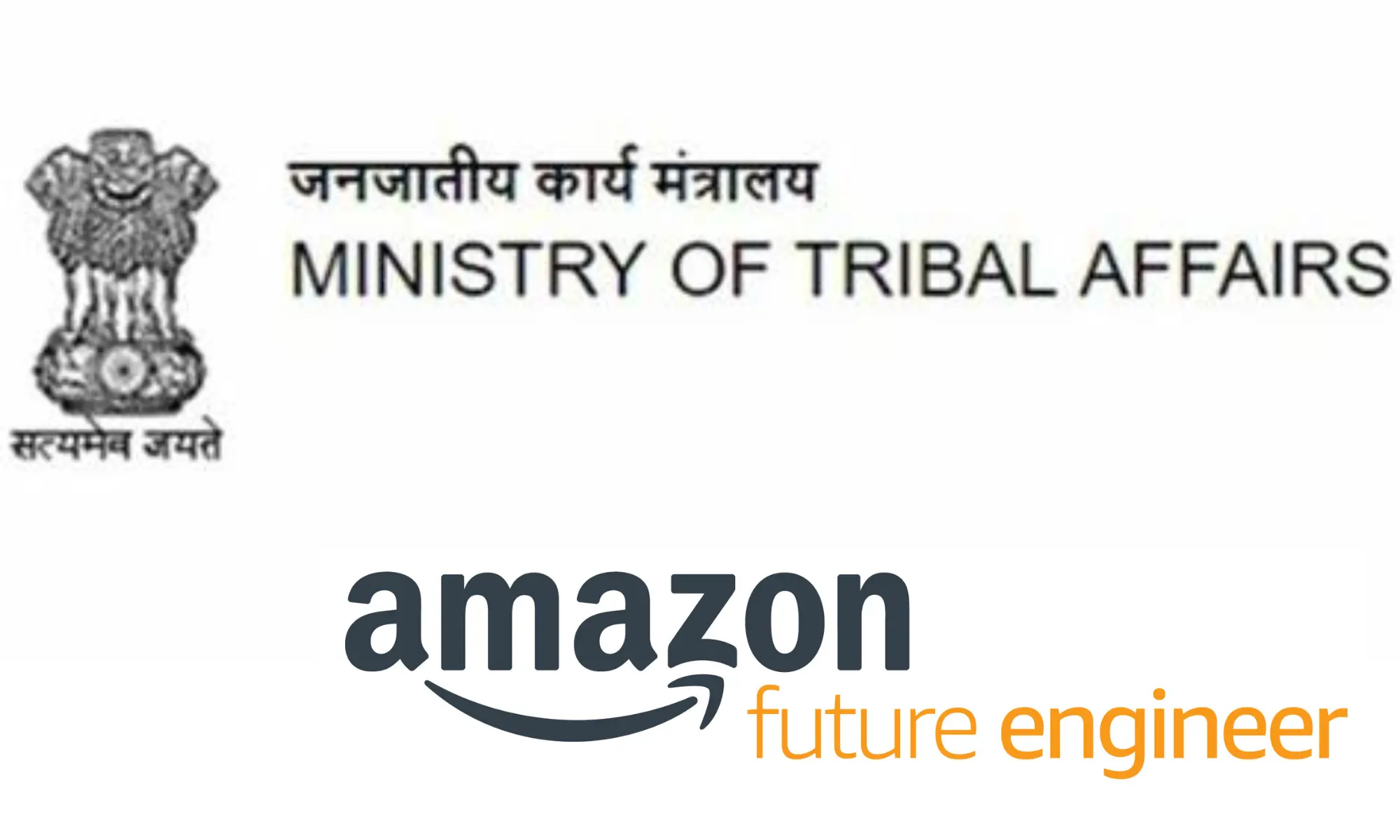 Overview
Future engineer program: Tribal Ministry, Amazon collaborate
In conjunction with the Learning Links Foundation, the National Education Society for Tribal Students (NESTS) was setting up a two-day face-to-face capacity building program which was held on 28th and 29th of December 2022, for EMRS teachers to implement the Amazon Future Engineer Program (LLF).
Tribal Ministry, Amazon collaborate: Key Points
The relationship between NESTS and amazon, according to Union Minister for Tribal Affairs Shri Arjun Munda, will empower educators and students in the area of digital education. He further stated that the programme will aid in the beginning of digital contact with those living in remote places in the present decade. He claimed that the Future Engineer Program will be extremely beneficial to EMRS students. Additionally, he said that the Future Engineer Program would help the tribal students at EMRSs become more computer literate.
About Tribal Ministry, Amazon collaboration
A two-day in-person training programme for phase 1 took place at the YMCA Auditorium in New Delhi on December 28 and 29, 2022. One of the goals is to implement the Amazon Future Engineer (AFE) Program in 54 EMRSs in 6 States (Andhra Pradesh, Gujarat, Madhya Pradesh, Odisha, Rajasthan, and Telangana) that have access to digital infrastructure such a computer lab and reliable, active internet connectivity.
Fundamentals of Computer Science, Introduction to Coding, Logical Sequencing, Learning Loops, Block Programming using open source platforms like Code.org, Class Chat Sessions to debate the tech industry, various tech projects, etc. are among the course modules that will be covered.
Future engineer program: Highlights
Modern information technology will promote pupils' readiness for future employment in STEM education by enabling early exposure to these fields.
The Learning Links Foundation (LLF) is a charitable organisation that works for the "Amazon Future Engineer Program" and is exceptional in the area of teaching computational skills to EMRS students and instructors.
The suggested training workshop for EMRS instructors would act as a first step in raising students' knowledge of the potential of computer science and the availability of high-quality IT education in schools.
On December 28 and 29, 2022, a two-day in-person training event was held for instructors from 54 EMRS in 6 States.
The training programme included a brief discussion of how tribal and other groups might gain early access to computer science education by exposing the pupils to basic computational abilities all the way up to data-coding abilities.
Tribal Ministry, Amazon: Important Takeaways
Amazon CEO: Andy Jassy
Amazon Headquarters: Seattle, Washington, USA
Minister of Tribal Affairs: Arjun Munda
Financial Stability Report, December 2022 released by RBI

Overview
Financial Stability Report Released by RBI
The 26th edition of the Financial Stability Report was released by the Reserve Bank of India on December 29. The Reserve Bank of India publishes a financial stability report (FSR) every two years (RBI). The report reflects the Sub-Committee of the Financial Stability and Development Council's (FSDC) collective evaluation of the financial system's resilience and vulnerabilities to financial stability.
Financial Stability Report, December 2022: Highlights
With recessionary dangers hanging large, the global economy is contending with significant obstacles.
Multiple shocks acting in concert have tightened financial conditions and increased market volatility.
Strong international headwinds are affecting the Indian economy.
However, stable financial systems are being created by strong macroeconomic fundamentals, strong balance sheets in the financial and non-financial sectors, and other factors.
The report claims that the Banks have decreased the GNPA ratio in relation to the non-performing assets (NPA) of the banking system through recoveries and write-offs.
The GNPA ratio fell to a seven-year low of 5.0% in September 2022, and net non-performing assets (NNPA) fell to a ten-year low of 1.3%.
These improvements in slippage reductions and asset quality.
Financial Stability Report, December 2022: Key Findings
The findings of the stress tests, which are published in this issue of the FSR, show that, should they occur, even extremely severe stress circumstances, banks would be able to survive them.
Credit risk macro stress tests show that SCBs would be able to meet the minimum capital requirements even in the most extreme stress scenarios.
Under baseline, medium, and severe stress scenarios, the system-level capital to risk-weighted assets ratio (CRAR) is anticipated to be 14.9%, 14.0%, and 13.1%, respectively, in September 2023.