Daily Current Affairs Notes for 31 August 2022
Pakistan floods: One third of the country is under water
Pakistan is currently battling its worst monsoon floods in a decade, which has killed more than 1,100 people, caused more than USD 10 billion in damages and submerged nearly a third of the country. Also, the United Nations issued a USD 160 million flash appeal to help Pakistan deal with the floods.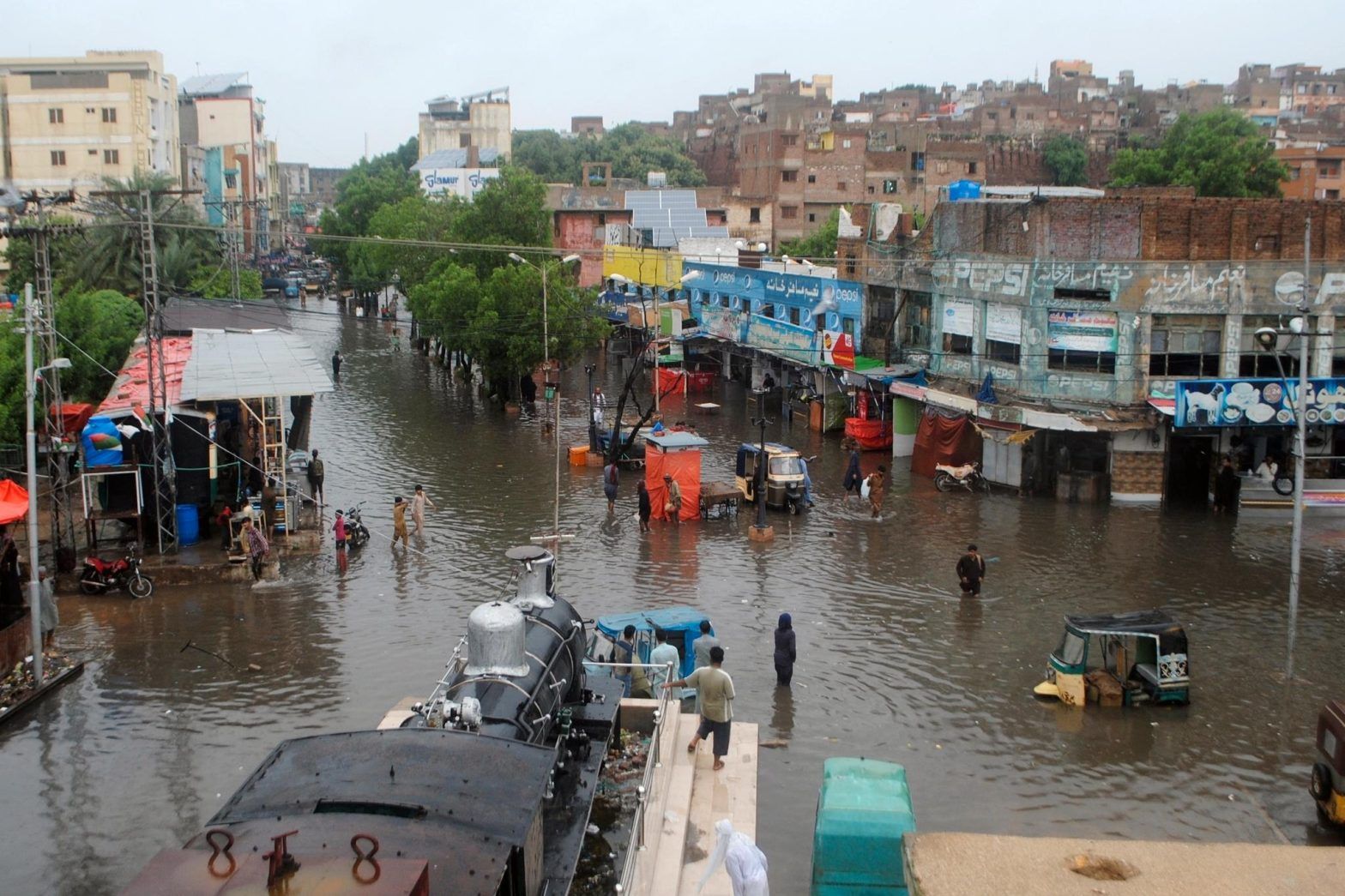 Overview
According to Pakistan's National Disaster Management Authority, more than 33 million people have been affected by this year's floods. It can be said that one in seven Pakistanis have been affected by this flood. This year's floods can be compared to the 2010 floods. It was the worst flood ever in which more than 2,000 people died.
The Swat Valley in Pakistan's northern Khyber Pakhtunkhwa province, where millions of people live, has been largely cut off from the rest of the country by damaged infrastructure and flood waters. Due to which the local residents are facing shortage of food and medicine.
Intermittent rains for weeks have flooded millions of acres of rich agricultural land, but now the Indus is threatening to break its banks as water streams flow north through tributaries.
Prices of basic goods – especially onions, tomatoes and chickpeas – are rising sharply as vendors are troubled by the lack of supplies from the flooded breadbasket provinces of Sindh and Punjab. Currently, the government has declared a state of emergency and appealed for international help. First aid flights from Turkey and UAE have started reaching Pakistan.
Prime Minister Narendra Modi has also expressed grief over the floods in Pakistan. Amidst the hope of Pakistan's help from India, now the discussion has started at the highest level in New Delhi that Pakistan should be given humanitarian aid.
Vajra Prahar: India-US Joint Military Exercise, 2022
The 13th edition of India-US Joint Special Forces Exercise Vajra Prahar recently concluded in Bakloh, Himachal Pradesh. Earlier, its 12th edition was held in October 2021 at Joint Base Lewis Mc Cord in Washington, USA.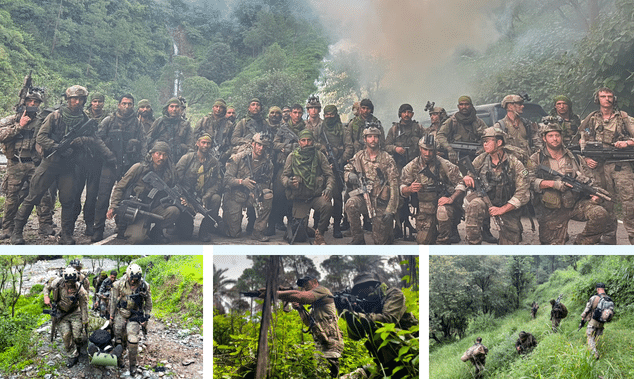 Overview
During this 21-day joint training, the special forces of both the countries underwent training in special operations, air operations and counter-terrorism operations in a joint environment under the United Nations Charter. The exercise was conducted in two phases. The first phase includes combat adaptation and tactical level special mission training exercises. At the same time, under the second phase, 48 hours of verification of training received by both the parties has been included in the first phase.
Vajra Prahar
'Vajra Prahar' is an Indo-US Special Forces joint training exercise that began alternately in 2010 in India and the US.
The aim of the exercise is to boost military ties between the two countries by enhancing reciprocity and mutual exchange of strategies between the Special Forces.
This joint training helps in developing a joint strategy between the two armies by sharing best practices and rich pool of experiences of each other's armies as well as expertise in operations in counter-terrorism and counter-terrorism environments.
Uttarakhand CM launched 'CM Udyman Khiladi Unnayan Yojana'
Overview
Uttarakhand Chief Minister Pushkar Singh Dhami has launched the "Mukhyamantri Udyaman Khiladi Unnayan Yojana" on the occasion of National Sports Day. The Chief Minister Sports Development Fund will be established to be given financial benefits to the students according to accelerated rules. On this occasion, in view of the shortage of sports coaches, the Chief Minister appointed eight sports coaches in each district, established of Chief Minister's Sports Development Fund to give quick financial benefits to the players as per rules and four per cent reservation for skilled players in state services. Also announced to try to implement again.
Under the scheme:
A sports scholarship of Rs 1500 per month will be given to budding sportspersons between the age group of eight to 14 years.
Every year a total of 3900 budding sportspersons will be given scholarships, which will include 1950 boys and 1950 girls.
After this, players of 14 to 23 years will also be given scholarships.
Malchang game will also be included in the game policy. Efforts will be made again to implement a 4 per cent reservation for sportspersons in government jobs as before.
The State Sports Award is being provided as well as the Himalayan Gems Sports Awards as well as Devbhoomi Uttarakhand Sports Ratna, and Devbhoomi Uttarakhand Dronacharya Awards.
India overtakes China and UK to become world's 10th largest life insurer
Overview
The most recent report tracking the performance of the industry by Benori Knowledge, a cutting-edge provider of custom research and analytics solutions, highlighted the life insurance sector's growth at a CAGR of 11% from 2017-2022 and is projected to grow at a CAGR of 9% in the following five years. The COVID-19 pandemic's unpredictability made it more important than ever for customers to spend money on items that would strengthen their financial security, one of which is life insurance.
India now 10th largest life insurer: LIC Third Strongest Insurance Brand

India has now overtaken China and UK to become the world's 10th largest life insurer. According to a survey by Brand Finance Insurance 100 2021, a London-based brand valuation consultancy organisation, Life Insurance Corporation (LIC), a state-owned insurance behemoth and life insurer has emerged as the third strongest and tenth most valuable insurance brand globally. The report states that the combined value of the top 100 insurance brands in the globe decreased by 6% from $462.4 billion in 2020 to $433.0 billion in 2021.
India now 10th largest life insurer: Key Points
LIC's brand value climbed to $8.65 billion, up about 7%. India becomes 10th largest life insurer globally.
The top 10 most valuable insurance brands worldwide include five Chinese insurance companies, with Ping An Insurance ranking as the most valuable brand despite seeing a 26% reduction in brand value.
While France, Germany, and India each have one insurance company on the list, the United States has two in the top ten.India is now 10th largest life insurer in the world.
Italy's Poste Italiane is the strongest insurance brand, followed by LIC of India, Mapfre of the US, and Poste Italiane of Italy.
Miss Diva Universe 2022: Karnataka's Divita Rai crowned this year
Overview
23-year-old Divita Rai from Karnataka won the prestigious title of Miss Diva Universe 2022. She was crowned by the reigning Miss Universe 2021, Harnaaz Sandhu, at a lavish ceremony that celebrated the 10th anniversary of the coveted pageant. At the 71st Miss Universe pageant, Rai will be representing India, where Harnaaz Sandhu was crowned as the winner last year. Pragnya Ayyagari of Telangana was declared Miss Diva Supranational 2022.
About the Divita Rai:
Born in Karnataka, Divita Rai has roots in several cities in India because of her father's job. The 23-year-old is an architect and model by profession and has an interest in various activities like badminton, basketball, painting, listening to music and reading.
Attendance at the occasion:
Meanwhile, the Miss Diva Universe 2022 pageant saw many stars and former beauty pageant winners in attendance. Miss Universe 2000 Lara Dutta, Miss India 1964 Meher Castelino, Miss India 1980 Sangeeta Bijlani, and Miss India Universe 2004 Tanushree Dutta also made an appearance at the event.