Important Notice
We are adapting GyanOk in accordance with the recent TDS policy changes (as outlined in Section 194BA of the Income Tax Act, 1961, by the Finance Act 2023). During this transition, withdrawals from the wallet will be temporarily suspended. However, all tournaments and competitions will remain free of charge to ensure that our users can continue to enhance their knowledge without any interruption.
Daily Current Affairs Notes for 29 August 2022
Noida Twin Tower Demolition: Case History
Overview
On August 28, the Supreme Court of India ordered the Supertech Twin Towers (Noida Twin Tower) in Noida, popularly known as the highest skyscraper in India, to be torn down. The demolition of the Noida Twin Tower was under progress one day earlier, according to project authorities, who also noted that joining the Supertech's illegal twin towers and installing a 100-meter-long cable from the structures to the exploder still needed to be done.
Noida Twin Tower Demolition: Case History
Supterch Limited, a development company based in Noida, began work on the Emerald Court project. Midway through the 2000s, the project was launched. The project called for the construction of 3, 4, and 5 BHK apartments.
The construction site was close to the expressway that connects Noida and Greater Noida.
Real estate websites indicate that the flats are now valued between Rs. 1 crore and Rs. 3 crore.
The New Okhla Industrial Development Authority in Noida submitted blueprints for the project that called for 14 nine-story structures (Noida Twin Tower).
Virat Kohli becomes 1st Indian to play 100 Matches in each format
Overview
Cricket Legend Virat Kohli has become the first Indian and just the second player overall in international cricket history to have played 100 matches each in all three formats of the game. He added another milestone to his name when he was named in India's playing XI for the highly anticipated Asia Cup 2022 match with Pakistan.
Kohli has now 100 T20Is to his name in addition to 102 Tests and 262 ODIs since making his international debut in August 2008. His best individual score for India in this format is 94 and he has scored 30 half-centuries in this format. Kohli has an incredible record in T20I cricket for Team India having scored 3308 runs at an incredible average of 50.1.
NASA Moon Rocket Set For Launch
Overview
NASA's Artemis 1 moon rocket, formerly known as Exploration Mission-1, returned to the launch pad on Tuesday night, to take a step closer to a historic lunar mission. On August 29, NASA intends to launch its brand-new Space Launch System (SLS), with the Orion spacecraft that is designed to host astronauts sitting atop the rocket. It would be a significant milestone in the space agency's initiatives to bring humans back to the Moon's surface for the first time since 1972. The SLS massive rocket will carry the crew capsule around the Moon further than any spacecraft made for humans has ever done, before returning to Earth for a splashdown in the Pacific Ocean.
To Boost Self-Reliance, Indian Forces Gets 3rd Indigenisation List
Overview
In line with the effort to promote self-reliance in defence manufacturing and minimise imports by the Defence Public Sector Undertakings (DPSUs), Defence Minister Rajnath Singh on August 28, 2022 approved the third Positive Indigenisation List (PIL) of 780 strategically important Line Replacement Units (LRUs), sub-systems and components with a timeline beyond which they will only be procured from the domestic industry. This is different from the three PILs announced for the armed forces.
Self-reliance in the Defence forces :
The Prime Minister said that the resolution of creating 75 indigenous technologies in this period of making new resolutions for India is inspiring in itself, and expressed confidence that it will be fulfilled very soon. "We have to work to continuously increase the number of indigenous technologies. Your goal should be that when India celebrates 100 years of Independence, our Navy should be at an unprecedented height," he said.
Indian Economic Growth
Finance Minister Nirmala Sitharaman has said that the Indian economy will grow at the rate of 7.4 percent in the current fiscal as well as in the next year.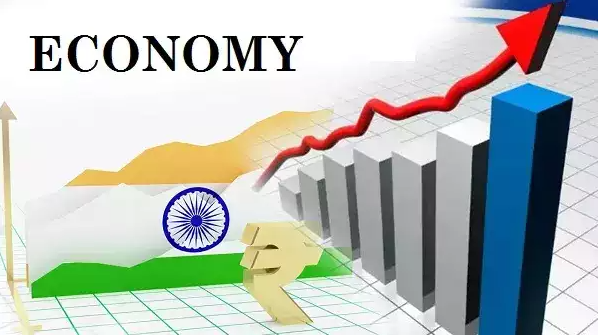 Overview
She said, International Monetary Fund and the World Bank have projected India's growth to be the fastest for the next two fiscal years, and their estimates are in sync with that of the Reserve Bank of India.
On the issue of freebies, Ms Sitharaman said there is a need for a rigorous debate on the freebies side.
She stressed that political parties making pre-poll promises should make budgetary provisions for taking care of the expenditures and not push the burden on other entities.