Important Notice
We are adapting GyanOk in accordance with the recent TDS policy changes (as outlined in Section 194BA of the Income Tax Act, 1961, by the Finance Act 2023). During this transition, withdrawals from the wallet will be temporarily suspended. However, all tournaments and competitions will remain free of charge to ensure that our users can continue to enhance their knowledge without any interruption.
28 December 2022

By GyanOk
Daily Current Affairs Notes for 28 December 2022
Cuban social worker Aleida Guevara received with first KR Gouri Amma national award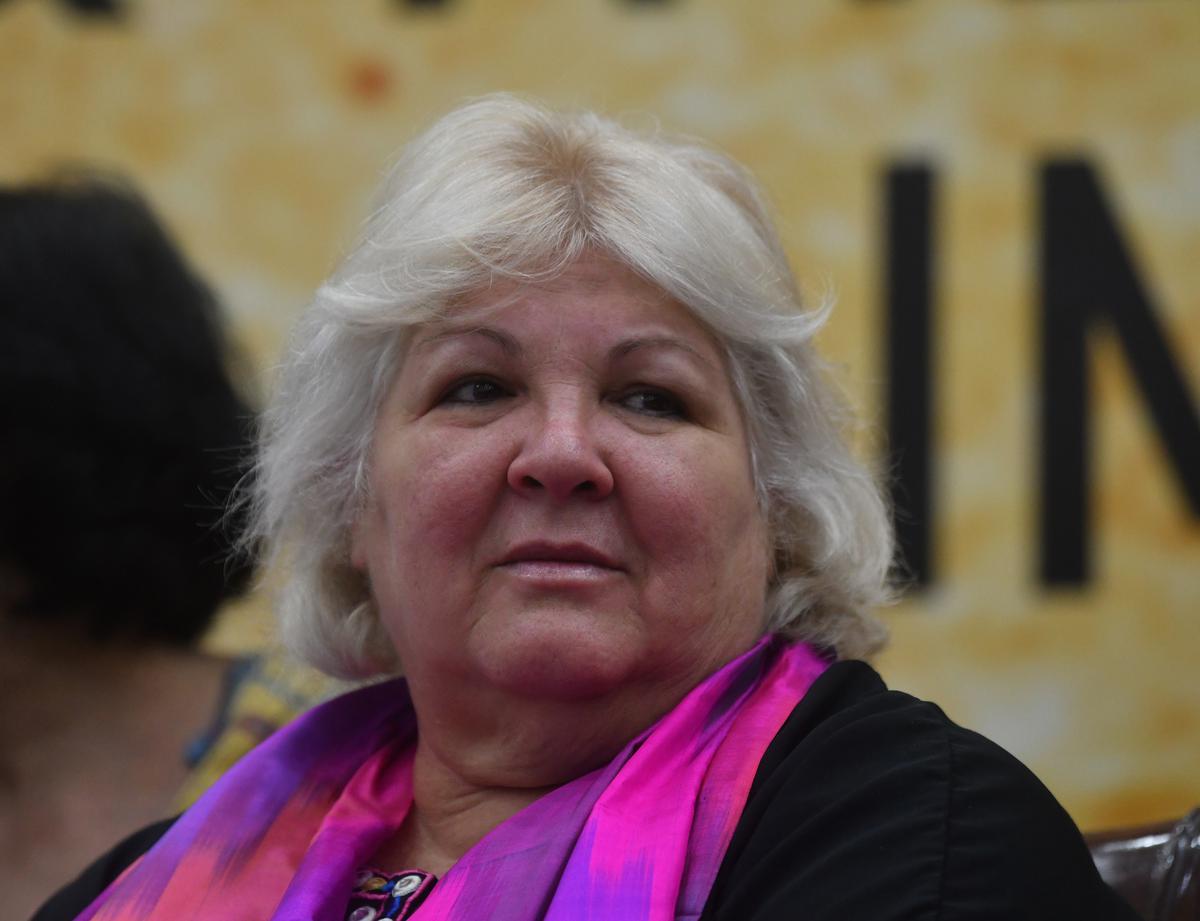 Overview
KR Gouri Amma national award:
KR Gouri Amma national award: Noted Cuban social worker and human rights advocate, Aleida Guevara has been selected for the first KR Gouri Amma national award instituted by the K.R. Gouri Amma Foundation. The award comprising $3,000, a statuette and citation will be given away by Chief Minister Pinarayi Vijayan at a function to be held here on January 5. Dr. Aleida is also an active member of the Cuban Medical Mission that works to improve the health profile of children in Latin America.
The jury, chaired by former Education Minister M.A. Baby and comprising Binoy Viswam, MP, and P.C. Beenakumari, managing trustee of the foundation, unanimously chose Dr. Guevara for the award for her efforts to rehabilitate differently-abled children and provide debt relief to developing countries.
About the KR Gouri Amma:
KR Gouri Amma was the second longest-serving MLA in Kerala Legislative Assembly and also the last surviving member of the first Kerala government. After the split of the Communist Party in 1964, K. R. Gouri joined the newly formed Communist Party of India (Marxist). She formed and headed the political party Janathipathiya Samrakshana Samithy (JSS) in 1994 after her ouster from CPI (M). She was the driving force behind the historic Land Reforms Bill in Kerala. She had won 13 assembly elections, out of the total 17 contested. She passed away last year at the age of 102.
Pralay Ballistic Missiles :India's First Tactical Quasi-Ballistic Missile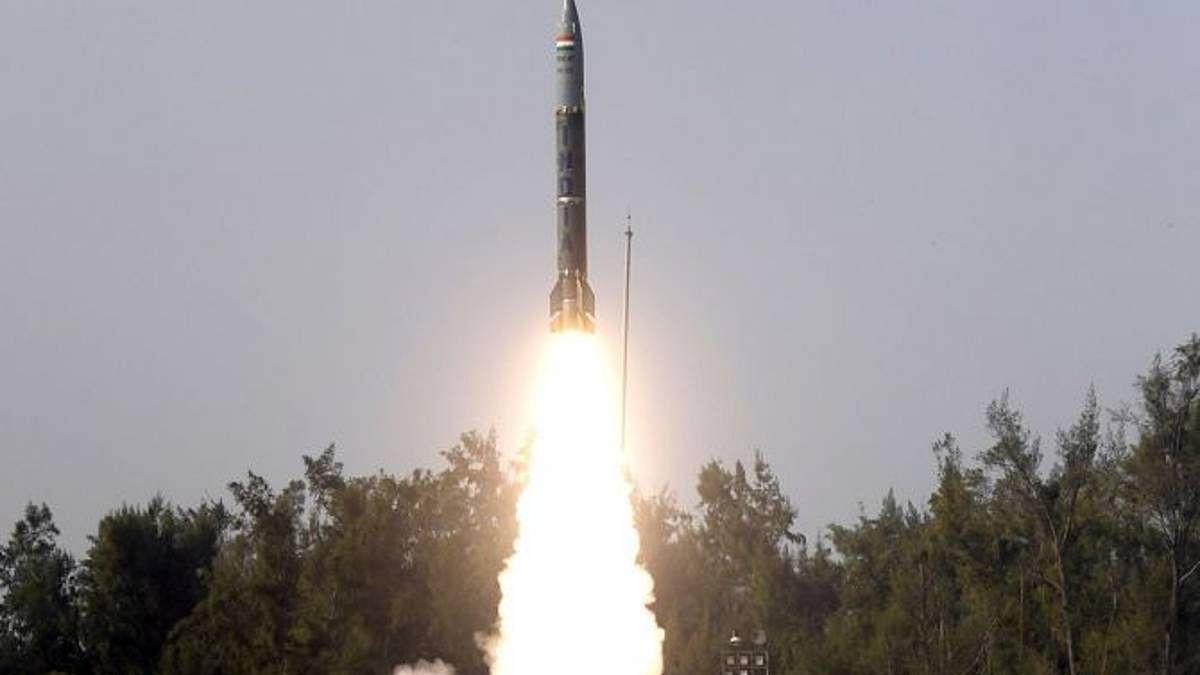 Overview
The Defence Ministry has decided to deploy indigenously developed surface-to-surface 'Pralay' ballistic missiles near India's borders with China and Pakistan.
What are Tactical Missiles?
Generally, short-range missiles are termed tactical while long-range missiles are termed strategic.
A missile which is used to destroy tactical targets of enemy like bunkers, mortar position, artillery position etc. is tactical missile.
Battlefield missiles are tactical while long-range missiles targeting bigger targets like cities are termed strategic.
Features of these missiles include-
Versatile range: Tactical missiles fills the gap between long range rockets and short range ballistic missiles , and have range mainly about 100 to 200 kms .
Very high precision and accuracy: These missiles are highly accurate, and can destroy small steady and moving targets with high accuracy.
About 'Pralay' Missile
Pralay is a Hindi word which means "apocalypse" or "to cause great destruction" or "damage".
The Pralay missile project was sanctioned in 2015 and is a derivative of the Prahaar missile programme, which was first tested in 2011.
Developed by the DRDO, the 'Pralay' ballistic missile is a canisterised tactical, surface-to-surface, and short-range ballistic missile (SRBM) for battlefield use.
It can hit targets from a distance of 150 to 500 km and is extremely difficult to intercept by enemy interceptor missiles.
Pralay is powered by a solid fuel rocket motor and is a high explosive preformed fragmentation warhead that weighs somewhere between 350 kg to 700 kg.
It also accounts for its Penetration-Cum-Blast (PCB) and Runaway Denial Penetration Submunitions (RDPS).
Unique features of Pralay
Precise targeting: The missile is designed to destroy enemy radar, communication installations, command centres and airfields.
Quasi Ballistic Trajectory: It means the object takes a low curved path after being shot.
Stealth features: Pralay has the ability to evade any anti-ballistic missile (ABM) interceptors by performing mid-air manoeuvres by using a manoeuvrable re-entry vehicle.
Destruction capability: When a high-explosive warhead, like the one Pralay missile is equipped with, explodes, its pieces are thrown at a high speed which can inflict heavy damage.
What makes Pralay lethal?
The Indian missile can be compared to China's Dong Feng 12 and the Russian Iskander missile that has been used in the ongoing war with Ukraine.
The US Army is in the process of increasing the range of a similar short-range ballistic missile called the Precision Strike Missile (PrSM).
What makes Pralay deadly is that it is a quasi-ballistic weapon, which means that while it has a low trajectory and is largely ballistic, it can manoeuvre in flight.
Unlike intercontinental ballistic missiles that exit the Earth's atmosphere, short-range ballistic missiles stay within it.
What lies ahead?
Pralay, along with the BrahMos supersonic cruise missile, will form the crux of India's planned Rocket Force — a concept that was envisaged by former Chief of Defence Staff (CDS), the late General Bipin Rawat.
Only conventional missiles would come under the planned Rocket Force as and when it's ready, while nuclear weapons would continue to be under the ambit of the Strategic Forces Command.
NTPC and Tecnimont Signed MOU for Green Methanol Project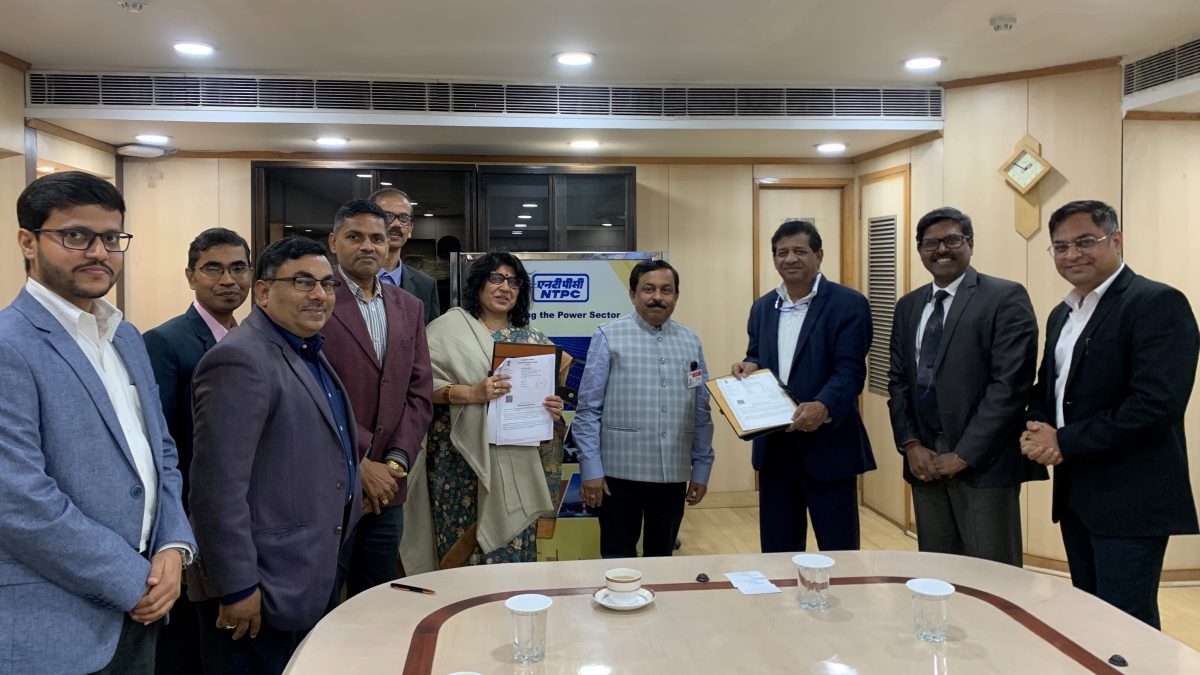 Overview
NTPC Signed MOU with Tecnimont Private Limited
NTPC signed a non-binding Memorandum of Understanding (MoU) with Tecnimont Private Limited, the Indian subsidiary of Maire Tecnimont Group, Italy. NTPC is India's largest power generation company. The objective of the MoU is to jointly evaluate and explore the possibility to develop a commercial-scale Green Methanol production facility at the NTPC project in India.
Objectives of MoU Signed by NTPC and Tecnimont Private Limited
The Green Methanol Project involves capturing carbon from NTPC power plants and converting it into green fuel. Green Methanol has a wide range of applications including serving as a base material for the Chemical industry, storing renewable electricity, and transportation fuel.
About NTPC
NTPC formerly known as National Thermal Power Corporation Limited is an Indian government electricity board engaged in the business of generation of electricity and allied activities. The company is incorporated under the Companies Act 1956 and is under the ownership of the Ministry of Power.
About Tecnimont Private Limited
Tecnimont Private Limited is a private incorporated on 9th July 1958. Directors of Tecnimont Private Limited are Thiyagarajan Bhupalasundaram, Ramnath Nilkantha, Gianni Bardazzi, Sathiamoorthy Gopalsamy, and Enrico Rolandelli.
Nikhat Zareen & Lovlina Borgohain win gold medals at the Elite National Women's Boxing Championships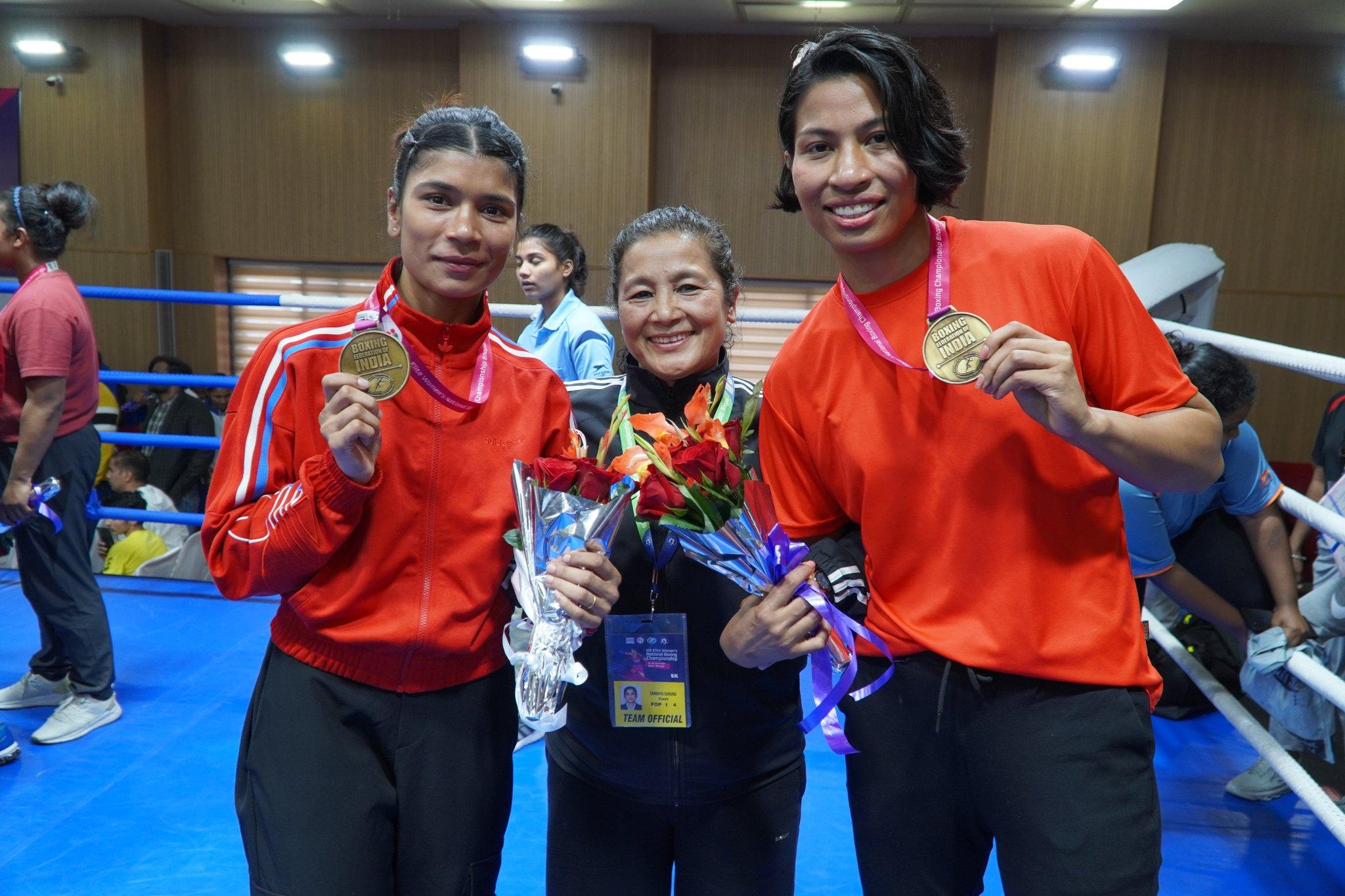 Overview
6th Elite Women's National Boxing Championships
Telangana Boxing star and the reigning world champion, Nikhat Zareen, and Lovlina Borgohain, the bronze medalist from the Tokyo Olympics, both won gold medals in their separate finals in the Elite Women's National Boxing Championships. The Railway Sports Promotion Board won the team trophy with ten awards in the 6th Elite Women's National Boxing Championships in Bhopal.
Lovlina of Assam defeated Arundhati Choudhary of the Services Sports Control Board (SSCB) 5-0 in the 75kg final, while Nikhat endured a hard test from Anamika of the RSPB in the 50kg final before the 26-year-old Telangana pugilist won 4-1 to defend her championship.
Other important Points:
The Railways team topped the medals tally with 10 medals – five golds, three silvers and two bronze.
Madhya Pradesh team came second with one gold, two silver and five bronze, and Haryana with two gold and two bronze claimed the third spot.
Gold medal winners
Category: Winner
48kg: Manju Rani
50kg: Nikhat Zareen
52kg: Sakshi
54kg: Shiksha
57kg: Manisha
60kg: Poonam
63kg: Shashi Chopra
66kg: Manju Bamboria
70kg: Sanamacha Chanu
75kg: Lovlina Borgohain
81kg: Saweety Boora
81kg+: Nupur