Important Notice
We are adapting GyanOk in accordance with the recent TDS policy changes (as outlined in Section 194BA of the Income Tax Act, 1961, by the Finance Act 2023). During this transition, withdrawals from the wallet will be temporarily suspended. However, all tournaments and competitions will remain free of charge to ensure that our users can continue to enhance their knowledge without any interruption.
28 November 2022

By GyanOk
Daily Current Affairs Notes for 28 November 2022
National Cadet Corps celebrates 74th Anniversary day
Overview
National Cadet Corps (NCC), the largest uniformed youth organisation in the world raised in 1948, will celebrate its 74th anniversary on November 27, 2022. To mark the occasion, Defence Secretary Shri Giridhar Aramane laid a wreath and paid homage to the fallen heroes on behalf of the entire NCC fraternity at National War Memorial, New Delhi on November 26, 2022.
Notably: NCC Day is observed on the fourth Sunday of November. The NCC was raised on 15th July 1948 in New Delhi, which was the fourth Sunday of the November month in 1948. For this reason the NCC raising Day is observed every year on the fourth Sunday of the November Month.
The NCC Raising Day is also being celebrated in all state capitals, where cadets are participating in march past, cultural activities and social development programmes.
Formation of the NCC:
After Independence the NCC in India was formed under the National Cadet Corps Act of 1948 and was raised on 15 July 1948.
The NCC is a voluntary military cadet corps under the Union Ministry of Defence and is open to school and college students.
It was set up to create a human resource of organized, trained and motivate youth to provide leadership in all walks of life and always available for the service of the nation
NCC Campaign's:

From national-level campaigns like Puneet Sagar Abhiyan, which is the biggest cleanliness drive to be undertaken by any single organisation to initiatives like Ek Bharat Shreshtha Bharat camps, Swachh Bharat campaign, Har Ghar Tiranga and Ex Yogdan (COVID Relief Campaign), NCC cadets have left a large and lasting footprint in every way. The expansion of NCC has also been undertaken in coastal and border areas of the country by adding over one lakh young cadets to its fold in recent times. This has motivated the youth from these areas to join the Armed forces and contribute to Nation Building.
The NCC has also been a platform for harnessing international relations for over four decades, by sending its cadets as ambassadors of peace and unity as part of Youth Exchange Programmes (YEP) to over 25 nations. The NCC has over the years hosted friendly foreign countries cadets from over 30 Nations under YEP.
The multifaceted activities and varied curriculum of the NCC, provides unique opportunities to the youth for self-development. Many cadets have made the Nation and the organisation proud through their remarkable achievements in the field of sports and adventure.
Dharmendra Pradhan Released 'India: The Mother of Democracy'
Overview
Union Education & Skill Development Minister Shri Dharmendra Pradhan released the book 'India: The Mother of Democracy' prepared and published by Indian Council of Historical Research (ICHR) in New Delhi.
About The Book:
Modi Tops List of World's Most Popular Leaders with 77% Approval Rating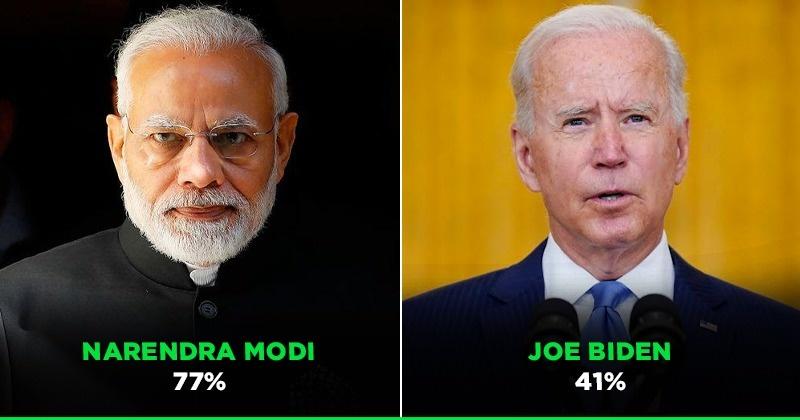 Overview
Prime Minister Narendra Modi remains the world's most popular leader with an approval rating of 77 percent. This was revealed in a Global Leader Approval Ratings released by a US based consulting firm Morning Consult.
More About This:
The Indian PM is followed by Mexican President Andrés Manuel López Obrador at 69 per cent and Australian PM Anthony Albanese at 56 per cent, on the second and third spots, respectively. US President Joe Biden and UK's new PM Rishi Sunak come lower down the list with approval ratings of 41 per cent and 36 per cent, respectively.
While 19 per cent of those surveyed disapproved of PM Modi's leadership, the figure stood at 52 per cent and 46 per cent for Biden and Sunak, respectively. While higher approval ratings suggest that the people of the country believe that things in their country are going in the right direction, disapprovals suggest a perception that they have gone off on the wrong track.
About The Report:
The latest approval ratings are based on data collected from 16th to 22nd of this month. It is based on a seven-day moving average of adult residents in each country, with sample sizes varying by country. In the earlier rating too, Prime Minister Modi had topped the ranking.
The survey tracks the approval ratings of government leaders and country trajectories in Australia, Austria, Belgium, Brazil, Canada, Czech Republic, France, Germany, India, Ireland, Italy, Japan, Mexico, Netherlands, Norway, Poland, South Korea, Spain, Sweden, Switzerland, the United Kingdom and the United States.
According to Morning Consult, the ratings are based on over 20,000 global interviews conducted online daily. The global leader and country trajectory data is based on a seven-day moving average of all adults in a given country, with a margin of error of between 1-4 per cent.
IDFC FIRST Bank Launched India's First Sticker-Based Debit Card FIRSTAP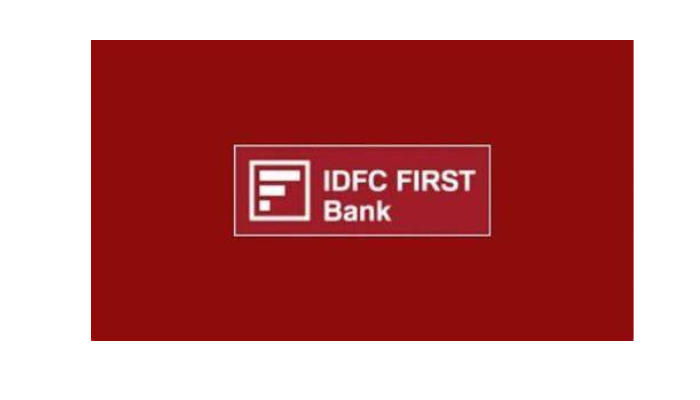 Overview
IDFC First Bank has introduced a sticker-based debit card, called FIRSTAP. The launch is in association with the National Payments Corporation of India (NPCI). The FIRSTAP is launched to facilitate transactions by simply tapping the sticker on a Near Field Communication (NFC) enabled point-of-sale terminal.
IDFC FIRST Bank Launched India's First Sticker-Based Debit Card FIRSTAP – Key Points
The launch of sticker-based debit cards is in line with the bank's customer-centric philosophy. The number of transactions being carried out via contactless cards is growing fast.
As a customer-first bank, IDFC claims to be committed to using contactless technology for frictionless digital transactions.
With stickers as the form factor in the wearable category, the debit card is convenient to carry around and enables fast check-out.
The sticker-based debit card is one-third the size of a regular debit card, thus, making the sticker applicable to a wide range of devices and objects.
As per the company, customers can affix the sticker-based debit card on any surface of choice, such as cell phones, identity cards, wallets, AirPodsand airpod cases.
The object can be used to tap and pay, thus doing away with the need to carry a debit card or adapting to wearable devices such as watches and rings, or entering a UPI PIN after scanning a QR code.