Important Notice
We are adapting GyanOk in accordance with the recent TDS policy changes (as outlined in Section 194BA of the Income Tax Act, 1961, by the Finance Act 2023). During this transition, withdrawals from the wallet will be temporarily suspended. However, all tournaments and competitions will remain free of charge to ensure that our users can continue to enhance their knowledge without any interruption.
Daily Current Affairs Notes for 28 October 2022
PM Modi launches Mission LiFE
Prime Minister Modi launched Mission LiFE movement at the Statue of Unity in Gujarat.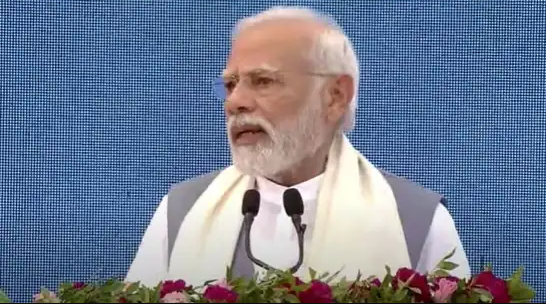 Overview
Who conceptualized the idea of Mission LiFE?
NITI Aayog conceptualized the idea of Mission LiFE (Lifestyle for Environment).
What is Mission LiFE?
Mission LiFE was introduced by Prime Minister Modi at the COP26 in Glasgow in November 2021. It is an India-led global mass movement that will nudge individual and collective actions towards the protection and preservation of environment. It follows three pronged strategy to achieve this goal:
Promotion of environmental-friendly daily practices among people (demand)
Enable industries and markets to respond to the shift in demand (supply)
Influence government and industrial policy to support both sustainable consumption and production (policy).
The mission aims to mobilize at least 1 billion Indians and foreigners to take actions that will preserve the environment for the period between 2022 and 2027. It aims to make at least 80 per cent of all villages and urban local bodies in India environmentally friendly by 2028.
How will the Mission LiFE be implemented?
Mission LiFE will be implemented by making individual environmentally-friendly behaviour a mass movement. It will crowdsource empirical and scalable ideas that can be adopted by large number of people. It will also leverage local climate-friendly social norms and religious beliefs across the world.
What is the Indian Government's 75-point climate-friendly agenda?
As part of Mission LiFE (Lifestyle for Environment), the Indian Government unveiled a list of 75 lifestyle practices that can promote climate-friendly behavior. These actions are listed under 7 categories – energy saving, water saving, reduced use of single-use plastic, sustainable food systems, waste reduction (swachhata actions), adopting healthy lifestyle, and e-waste handling.
How sustainable is Mission LiFE?
Mission LiFE aims to nurture a global network of pro-planet people who will have a shared commitment towards adoption and promotion of environmentally friendly lifestyle. Its ultimate goal is to replace the current "use and dispose" economy with a circular economy through people's participation. Circular economy is a model of production and consumption that involves sharing, leasing, reusing, repairing, refurbishing and recycling existing materials and products as much as possible to minimize wastage and resource loss.
Shefali Juneja named as chairperson of UN's Air Transport Committee
Overview
FIPRESCI declared 'Pather Panchali' as best Indian movie
Overview
Legendary filmmaker Satyajit Ray's feature "Pather Panchali" has been declared the best Indian film of all time by the International Federation of Film Critics (FIPRESCI). The 1955 film has received the number one slot in the top ten films in the history of Indian cinema list, which was declared after a poll conducted by the India chapter of FIPRESCI.
Based on Bibhutibhushan Bandyopadhyay's 1929 Bengali novel of the same name, "Pather Panchali" was Ray's directorial debut. It starred Subir Banerjee, Kanu Banerjee, Karuna Banerjee, Uma Dasgupta, Pinaki Sengupta and Chunibala Devi. As per a press release issued by FIPRESCI-India, the poll was conducted in secret and involved 30 members.
FIPRESCI: Other films nominated in the list
This list also features Ritwik Ghatak's 1960 drama "Meghe Dhaka Tara" (Bengali),
Mrinal Sen's 1969 drama "Bhuvan Shome" (Hindi),
Adoor Gopalakrishnan's 1981 drama "Elippathayam" (Malayalam),
Girish Kasaravalli's 1977 film "Ghatashraddha" (Kannada),
MS Sathyu's 1973 movie "Garm Hava" (Hindi),
Ray's 1964 film "Charulata" (Bengali),
Shyam Benegal's 1974 film "Ankur" (Hindi),
Guru Dutt's 1954 film "Pyaasa" (Hindi) and
1975 blockbuster "Sholay" (Hindi), directed by Ramesh Sippy.
Coca-Cola's Sprite becomes billion-dollar brand in Indian market
Overview
IIT-Madras and NASA researchers study microbes on space station
Overview
The Indian Institute of Technology Madras (IIT) and NASA Jet Propulsion Laboratory researchers studied the interactions between microbes in the International Space Station (ISS). The study aims to help devise strategies for the disinfection of space stations to minimize any potential impact of microbes on the health of astronauts.
The collaboration was under Dr. Karthik Raman, Associate Professor at the Bhupat and Jyoti Mehta, School of Biosciences and a core member of the Robert Bosch Centre of Data Science and Artificial Intelligence (RBCDSAI), IIT Madras, along with Dr. Kasthuri Venkateshwaran, the senior research scientist at JPL.
Key Points related to the Study of Microbes in ISS
Studying the microbes inhabiting the space station will help to understand the risks associated with short-term and long-term space travel on the health of astronauts.
The study was motivated by earlier observations of the dominance of Klebsiella pneumonia on the surface of the ISS.
The pathogen has been known to cause pneumonia and other nosocomial infections.
The researchers analyzed the microbial sample data taken across three space flights at seven locations at the ISS.
The study found that Klebsiella pneumonia is a major microbe that resides on the ISS.