Important Notice
We are adapting GyanOk in accordance with the recent TDS policy changes (as outlined in Section 194BA of the Income Tax Act, 1961, by the Finance Act 2023). During this transition, withdrawals from the wallet will be temporarily suspended. However, all tournaments and competitions will remain free of charge to ensure that our users can continue to enhance their knowledge without any interruption.
28 September 2022

By GyanOk
Daily Current Affairs Notes for 28 September 2022
Indian government introduces "Sign Learn" smartphone app
Overview
"Sign Learn" smartphone app: The Center released the "Sign Learn" smartphone app, a 10,000-word lexicon for Indian Sign Language (ISL). Pratima Bhoumik, minister of state for social justice and empowerment, introduced the app. The 10,000-word Indian Sign Language Research And Training Centre (ISLRTC) lexicon serves as the foundation for Sign Learn. All the terms in the ISL dictionary can be searched using Hindi or English on the app, which is accessible in Android and iOS versions.
"Sign Learn" smartphone app: Key Points
Notably, on October 6, 2020, ISLRTC and the NCERT signed a Memorandum of Understanding (MoU) for the conversion of NCERT textbooks from classes 1 through 12 into Indian Sign Language (digital format) in order to make the textbooks accessible to children with hearing impairments.
The official said, that ISL e-content for class 6 NCERT textbooks was introduced this year.
A few volumes from the National Book Trust's "Veergatha" series had ISL translations released by the Center as part of Azadi ka Amrit Mahotsav.
ISLRTC and NCERT collaborated to launch 500 academic words in Indian Sign Language for the"Sign Learn" smartphone app.
These academic terms, which are frequently used in history, science, political science, and mathematics, are utilised at the secondary school level.
2022 Berlin Marathon: Eliud Kipchoge breaks the world record
Overview
Eliud Kipchoge shattered his own world record on 25 September, with a time of 2:01:09 to win the Berlin marathon. It's the second time the Kenyan runner has set the official men's world record at the race in the German capital. Kipchoge's previous best in an official 42.2km race was 2:01:39 set on the same course in 2018. Ethiopia's Tigist Assefa won the women's race in a course record of 2:15:37, the third fastest time in history.
About the Eliud Kipchoge:
Kipchoge has long been dubbed the world's best marathon runner. In 2019, he ran a marathon in Vienna in under two hours, a milestone long thought impossible. The result wasn't official because he ran it under laboratory conditions, but the result made him an icon in and outside the running world. Kipchoge's world record run in Berlin was so dominant that, after he crossed the finish line, he had time to hug his trainer, friends, pose for photos, and wave the Kenyan flag before the second-place runner finished, four minutes and 49 seconds later.
Assam to use portable device 'SAANS' to stop neonatal deaths
Overview
The Assam government has decided to use SAANS, an air pressure machine developed by a Bangalore-based start-up, in the state-run hospitals across the state. 'SAANS' is a portable neonatal Continuous Positive Air Pressure (CPAP) system that can provide lifesaving breathing support to infants in hospital settings as well as during travel. The decision comes following the success of a pilot project to reduce neonatal mortality with special equipment.
Highlights:
More than 50 SAANS devices have been deployed across medical colleges in Assam to date with more deployments underway to district hospitals.
For the development of the machine, InnAccel Technologies, incubated at the Centre for Cellular and Molecular Platforms (C-CAMP), joined hands with the SAMRIDH Healthcare Blended Finance Facility to strengthen respiratory support for newborns and paediatric populations in Assam.
SAMRIDH is a multi-stakeholder innovation and financing platform supported by the United States Agency for International Development (USAID) and implemented by IPE Global.
The partnership between InnAccel, C-CAMP and SAMRIDH with support from the National Health Mission, Assam and the Government of Assam will help deploy 307 units of SAANS in the state.
Mega fair on research and development
23 IITs are collaborating to organize a mega fair on research and development on October 14 and 15 this year.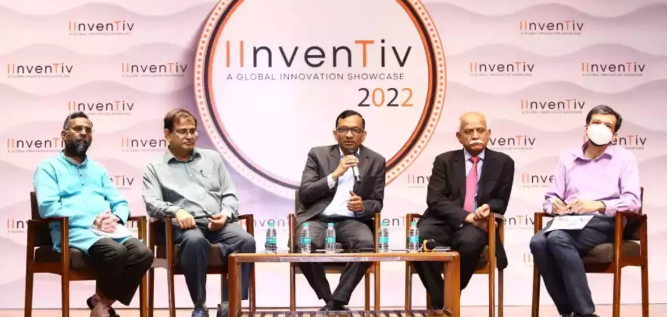 Overview
IInvenTiv is a mega fair on research and development that aims to promote innovation-led growth and development of affordable technologies in line with government's flagship initiatives like Make in India and Digital India.
23 Indian Institutes of Technology are collaborating to organize this event.
It is being organized as part of Azadi ka Amrit Mahotsav to commemorate 75th anniversary of Indian independence.
The mega fair will provide an opportunity for universities, institutions and industries to collaborate in the research and development.
The event will be overseen by a steering committee headed by Dr. Pawan Goenka, Chairman, Board of Governors IIT-Madras and Dr. BVR Mohan Reddy, Chairman, Board of Governors, IIT-Hyderabad and IIT-Roorkee.
It would involve participation of students and administrators from institutions in tier 2 and 3 cities as well as representatives from CII, FICCI and NASSCOM.
During this event, 75 projects will be showcased across 20 themes, which include defence and aerospace, healthcare, environment and sustainability, smart cities and infrastructure, robotics, sensors and actuators.
The 75 projects were chosen based on their future potential and technology readiness level (TRL) – which is used to measure their potential for commercial expansion.
Most notable of these projects is the IIT Bombay's Bahubhaashak (polyglot) project, which enables speech-to-speech translation. It is being developed in line with the National Education Policy, 2020. It has been developed over 10 years to promote regional languages in schools and higher education institutions.
Other presentations will include 5G Core and allied technologies, climate change, agriculture, rural technologies, sanitation, affordable healthcare technology, EV etc.
The objective of this mega fair is to make technologies more affordable and promote self-reliance as per the vision of Atmanirbhar Bharat.
ADB to provide 14 billion USD aid for food security in Asia Pacific
The Asian Development Bank announced a $14 billion assistance to fight food insecurity in Asia Pacific.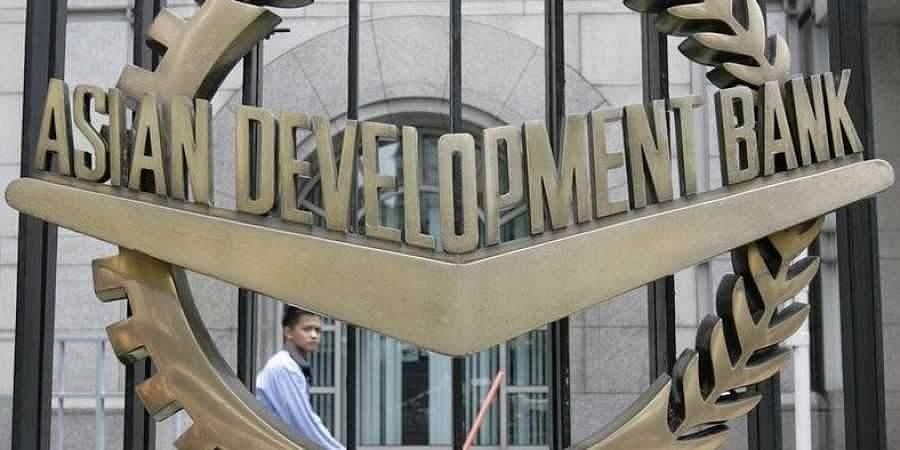 Overview
The funding to address food insecurity in Asia Pacific was announced as part of the 55th ADB annual meeting.
It will be used to combat food crisis caused by climate change and Russian war in Ukraine.
The financial aid will be provided for the period of 2022-2025.
While 3.3 billion USD will be spent in 2022, 10.7 billion USD will be used from 2023 to 2025.
In 2022, USD 2.5 billion of this assistance will be used to repurpose and strengthen the existing projects and launch new projects in agriculture, natural resources and rural development.
800 million USD will be used by private sector for finance operations of trade and supply chain, direct agribusiness lending, microfinancing programmes and lending to financial institutions.
This comprehensive initiative will ensure long-term food security in Asia and Pacific by strengthening food systems and making them resilient to climate crisis and biodiversity degradation.
The latest funding would complement the existing aids targeting food security in the region.
Food security situation in Asia Pacific
The food insecurity in the region is being exacerbated by floods, droughts, global warming, diseases and other factors that are adversely impacting the food production. Currently, around 1.1 billion people do not have access to healthy diets because of scarcity and food inflation in the region. Some countries in Asia Pacific are vulnerable to food shocks because of their high dependence on imported staples and fertilizers. This makes nutritious food unaffordable in several of low-income countries in the region. The Russian invasion of Ukraine has disrupted the supply of these vAital goods and worsened the situation.
About Asian Development Bank
Asian Development Bank is a Manila-based regional development bank established in 1966. Its aim is to promote the social and economic development of Asia and the Pacific. It is owned by 68 members, of which 49 are from Asia Pacific region.