Important Notice
We are adapting GyanOk in accordance with the recent TDS policy changes (as outlined in Section 194BA of the Income Tax Act, 1961, by the Finance Act 2023). During this transition, withdrawals from the wallet will be temporarily suspended. However, all tournaments and competitions will remain free of charge to ensure that our users can continue to enhance their knowledge without any interruption.
Daily Current Affairs Notes for 28 March 2023
Malayalam's comedy king Innocent passes away at 75
Innocent Vareed Thekkethala, served as an independent MP for the Chalakkudy constituency in the 16th Lok Sabha elections, has passed away.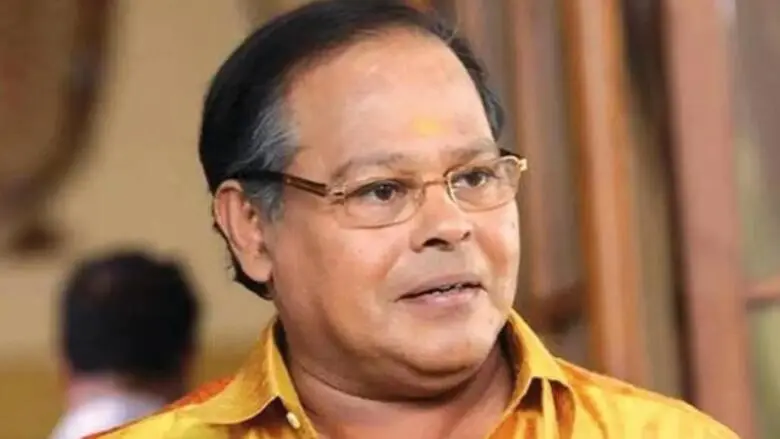 Innocent Vareed Thekkethala, a renowned Malayalam comedy star who acted in over 750 films, passed away at the age of 75. He served as an independent Member of Parliament for the Chalakkudy constituency in the 16th Lok Sabha elections and also held the position of President of the Association of Malayalam Movie Artists (AMMA) for 18 years. Despite his passing, fans can still see him in his latest film appearance in the 2022 movie "Kaduva" alongside Prithviraj, and his final film, "Paachuvum Albhuthavilakkum," is scheduled to release on April 28. Alongside his acting career, Innocent was also an accomplished writer, having published five books based on his life experiences. He was a prominent figure in the film industry and famously defeated Congress heavyweight PC Chacko in the 16th Lok Sabha elections but lost in 2019.
EC chooses transgender folk artiste Manjamma Jogati as poll icon for the community
The Election Commission (EC) in the Indian state of Karnataka has selected Manjamma Jogati, a transgender folk dancer, as a poll icon to encourage more members of the transgender community to register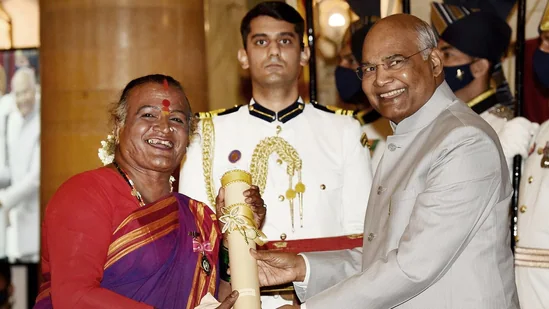 Manjamma Jogati, a transgender folk dancer, has been chosen by the Election Commission (EC) of Karnataka, India, as a poll icon to inspire more transgender individuals to register and vote. In addition to Jogati, other notable figures like cricketer Rahul Dravid and Jnanapeeth awardee Chandrashekar Kambar have also been selected as poll ambassadors.
The registered number of transgender voters in Karnataka has experienced a considerable increase from 4,552 in 2018 to 42,756 in 2023. Nevertheless, the voter turnout among these registered voters was low, with only 9.8% in the 2018 Assembly elections, which slightly improved to 11.49% in the 2019 Lok Sabha polls. With the selection of Jogati as a poll icon, the move is seen as a positive step towards promoting greater inclusivity and representation of marginalized communities in the electoral process.
About the Transgender
The term "transgender" is utilized to describe individuals whose gender identity does not correspond with the sex assigned to them at birth. The term "sex" pertains to the biological and physiological traits that define males and females, whereas "gender identity" pertains to a person's internal perception of themselves as male, female, or a gender that differs from these binary categories.
Transgender individuals frequently encounter social, legal, and medical discrimination, which often presents significant obstacles to accessing healthcare, education, employment, and other fundamental rights. Several nations, including India, have acknowledged transgender people as a third gender and have implemented measures to safeguard their rights and well-being.
About the Transgender Persons (Protection of Rights) Act, 2019
The Transgender Persons (Protection of Rights) Act, 2019 is an Indian legislation aimed at safeguarding the rights of transgender individuals and promoting their well-being. The Act was enacted by the Indian parliament in November 2019 and officially enforced from January 10, 2020.

The act's primary components entail the official acknowledgment of transgender individuals as a distinct gender category, the prohibition of discriminatory actions against them in areas such as education, healthcare, and employment, the recognition of their right to identify with a gender of their choosing, and the establishment of a National Council for Transgender Persons to oversee and provide guidance on matters concerning the transgender community.

Those who oppose the law have expressed their dissatisfaction, claiming that it does not meet expectations and neglects to address several significant issues. They have denounced the requirement for transgender individuals to obtain a "transgender certificate" as a means of recognition and have demanded more robust measures to combat discrimination and violence.

Despite facing criticisms, the enactment of the Transgender Persons (Protection of Rights) Act, 2019 is widely regarded as a favorable advancement in upholding the rights and well-being of transgender individuals in India.
YES Bank issues first electronic bank guarantee with NeSL
YES Bank has collaborated with National E-Governance Services Limited (NeSL) to issue its first electronic Bank Guarantee (e-BG).
In partnership with National E-Governance Services Limited (NeSL), YES Bank has launched its inaugural electronic Bank Guarantee (e-BG) service. By integrating their digital document execution (DDE) platform, they have been able to fully digitize the previous paper-based process of issuing and managing Bank Guarantees, including digital stamping and signing. This has resulted in a considerable reduction in the time taken to issue Bank Guarantees.
As per a statement released, the NeSL platform will manage the complete life cycle of bank guarantees, from issuance to modification, invocation, and cancellation. This will enable trade finance stakeholders to access the relevant documents from a single, secure repository. YES Bank's partnership with NeSL aligns with its commitment to collaborate with public digital utilities such as Central Bank Digital Currencies (CBDC), Open Network for Digital Commerce (ONDC), Account Aggregator (AA), and Government e-Marketplaces (GEM) to drive digitization and simplify business operations for small and medium-sized enterprises (MSME) and corporate clients. Upon issuance via NeSL's 24x7 platform, the e-BG becomes instantly available, and the beneficiary may access it through a simple one-time registration process.