Important Notice
We are adapting GyanOk in accordance with the recent TDS policy changes (as outlined in Section 194BA of the Income Tax Act, 1961, by the Finance Act 2023). During this transition, withdrawals from the wallet will be temporarily suspended. However, all tournaments and competitions will remain free of charge to ensure that our users can continue to enhance their knowledge without any interruption.
Daily Current Affairs Notes for 28 January 2023
Data Privacy Day observed on 28 January 2023
Data Protection Day, or Data Privacy Day 2023
Data Protection Day, also known as Data Privacy Day, is observed on January 28th to raise awareness about the importance of protecting personal data and to promote best practices for keeping data secure. The theme for this year is "Think Privacy First," emphasizing the need for individuals and businesses to prioritize data privacy in the digital age. As the world becomes increasingly digitized, it is vital for organizations to invest in robust cybersecurity policies, procedures, and technologies to protect against data breaches and cyber attacks.
History and Significance of Data Protection Day
Data Privacy Day, observed on January 28, is a day dedicated to raising awareness about the importance of online privacy and protecting personal data. The day was established by the Council of Europe on April 26, 2006, and is celebrated annually on January 28th, the day the Council of Europe's data protection convention, known as "Convention 108," was opened. The purpose of Data Privacy Day is to educate the public about the challenges of protecting personal data in the digital age and to inform individuals of their right to privacy. The theme for this year is 'Think Privacy First' which highlights the need to prioritize data privacy for both individuals and businesses.
10 Ways to Protect Your Personal Information and Data
To ensure the safety and protection of your data, it is important to take several measures. Some of these include:
Using storage with built-in disk clustering and redundancy to protect your data

Regularly creating copies of your data and storing them separately to ensure that you can restore it in case of loss or modification

Reviewing data privacy settings on digital and social media accounts to ensure that your personal information is protected

Changing passwords frequently and using complex combinations to keep hackers at bay

Using devices with the latest firewalls and anti-virus software

Turning off Bluetooth devices when not in use to prevent unauthorized access to your personal data

Keeping your operating system updated to ensure that it has the latest performance and security updates

Avoiding using unsecured public networks and securing personal information offline on a device that doesn't connect to the internet

Setting up Two-Factor Authentication on all financial and email accounts to add an extra layer of security.

Always secure personal info offline on a device that doesn't connect to the internet to make sure it is safe and away from the reach of hackers.
Naresh Lalwani takes charge as General Manager of Central Railway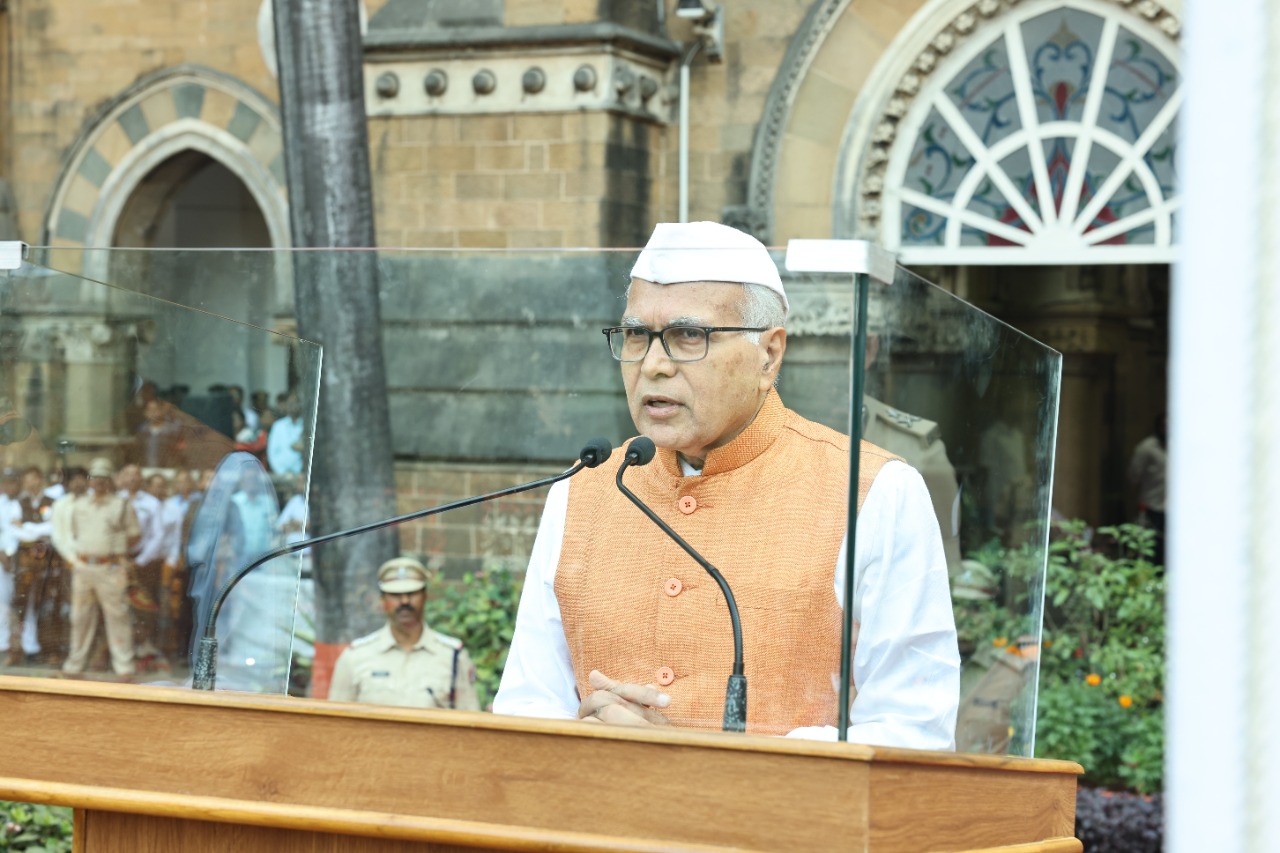 Google Celebrated 74th Republic Day of India with a Creative Doodle