Daily Current Affairs Notes for 27 March 2023
World Theatre Day 2023 is celebrated on 27th March
Every year on March 27, World Theatre Day is celebrated worldwide to promote the significance of theatrical forms. Theatre not only provides entertainment but also serves as an art form that educates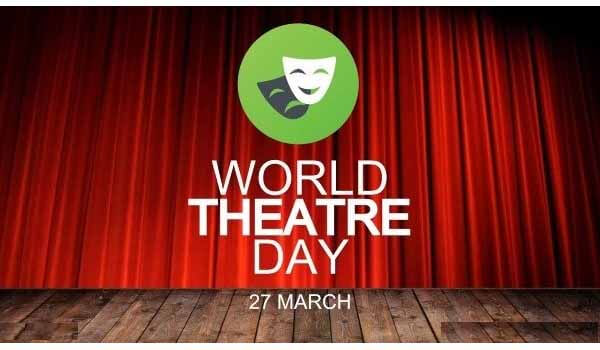 World Theatre Day 2023
World Theatre Day is observed globally on March 27th every year to emphasize the significance of theatrical forms. Theatre is not just a source of entertainment but also an art form that educates and inspires individuals. It showcases a wide range of plays, covering various topics such as social issues, entertainment, and comedy. The objective of this day is to enhance public awareness of the importance of theatre in our lives, encouraging people to engage in theatre events. World Theatre Day highlights the crucial role of theatre in our communities and its contribution to our cultural heritage. In essence, it is a celebration of the influential impact of theatre and its capacity to enhance and transform our lives.
World Theatre Day 2023: Theme
The International Theatre Institute has chosen the theme "Theatre and a Culture of Peace" for World Theatre Day.
World Theatre Day 2023: Significance
The celebration of World Theatre Day is significant in acknowledging the importance of theatre in our lives. Theatre is not just a means of entertainment but also an art form that educates and inspires individuals. It provides a creative platform for artists to express themselves and delve into various aspects of life.
Theatre utilizes plays to raise awareness about social issues, advocate for cultural diversity, and foster empathy and understanding. Moreover, it promotes critical thinking skills by challenging people's perspectives and creating opportunities for dialogue and discussion.
World Theatre Day: History
In 1961, the International Theatre Institute (ITI) initiated the celebration of World Theatre Day, an annual event aimed at promoting theatre arts and raising awareness of its significance in our lives. The ITI, a global organization that promotes international exchange in theatre arts and upholds the values of UNESCO, proposed the idea during its ninth world congress in Helsinki, Finland. The proposal was unanimously accepted, and the first World Theatre Day was observed on March 27, 1962. Since then, the event has been commemorated annually on March 27th with theatre events, performances, and workshops organized worldwide.
WPL 2023 Final: Mumbai Indians defeated Delhi Capitals by seven wickets
WPL 2023 Final: In the WPL 2023 final, held at the Brabourne Stadium in Mumbai, the Mumbai Indians won against the Delhi Capitals by seven wickets.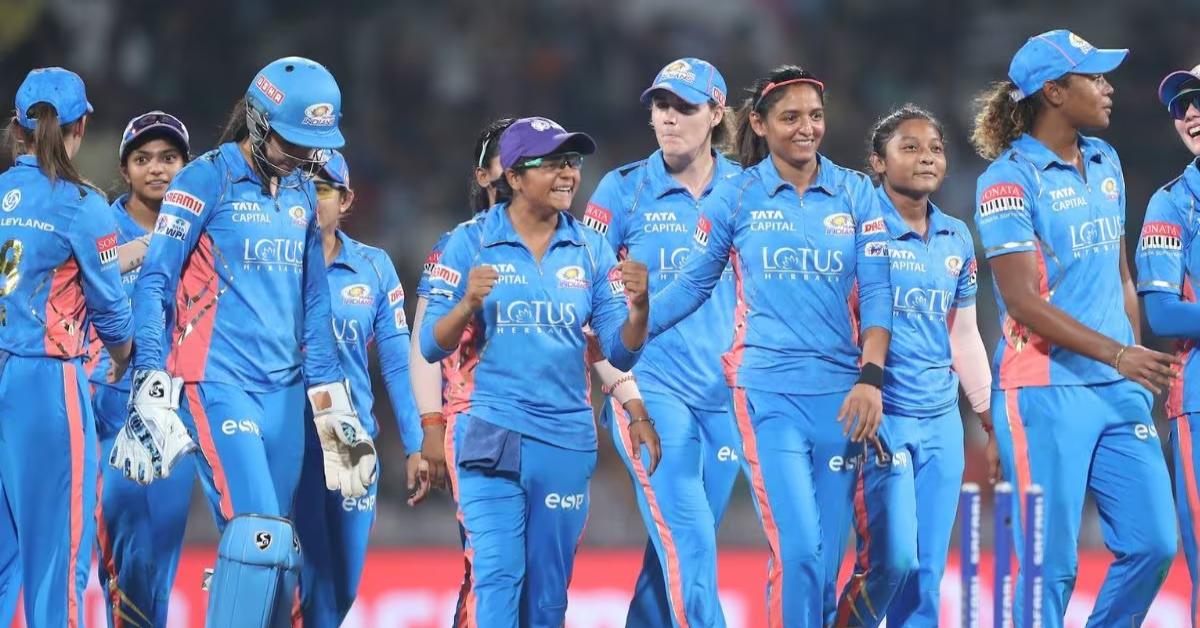 WPL 2023 Final
The Mumbai Indians emerged victorious against the Delhi Capitals by seven wickets in the Women's Premier League (WPL) 2023 final held at the Brabourne Stadium in Mumbai. The Delhi Capitals, after winning the toss, opted to bat first and set a target of 132 runs. In response, the Mumbai Indians reached the target by scoring 134/3 in 19.3 overs. Nat Sciver-Brunt played outstandingly well, scoring an unbeaten 60 runs off 55 balls, while the team's skipper, Harmanpreet Kaur, added 37 runs off 39 balls. With this win, the Harmanpreet Kaur-led team made history by clinching the 2023 edition of the tournament.
WPL 2023 Final: Brief Score
Delhi Capitals: 131 for 9 in 20 overs (Meg Lanning 35; Hayley Matthews 3/5, Issy Wong 3/42).

Mumbai Indians: 134 for 3 in 19.3 overs (Nat Sciver-Brunt 60 not out, Harmanpreet kaur 37; Radha Yadav 1/24).
WPL 2023 Final: Orange Cap
Meg Lanning, the Delhi Capitals' captain, was awarded the WPL 2023 Orange Cap after delivering an exceptional performance throughout the tournament. She was also the top scorer for her team in the final, adding 35 runs during the first innings. Across the season, Lanning amassed 345 runs, with a remarkable average of 49.29 and a strike rate of 139.11 in nine matches.
WPL 2023 Final: Purple Cap
Hayley Matthews, an all-rounder from the Caribbean representing the Mumbai Indians, was bestowed with the Purple Cap for her outstanding display in the WPL 2023 final. Matthews caused the downfall of the Delhi Capitals by taking three wickets for just five runs in her four overs. With this spectacular performance, her overall wicket count in the tournament reached 16, making her the recipient of the Purple Cap.
Earth Hour 2023: All you need to know
Every year, people from all around the world participate in a global event known as "Earth Hour," which aims to raise awareness about the challenges of climate change and promote energy conservation.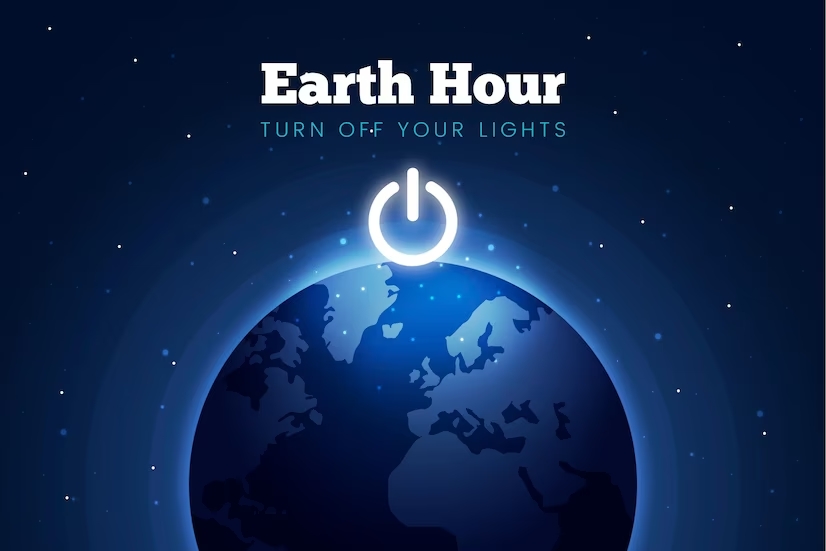 Earth Hour 2023
Annually, individuals worldwide partake in a worldwide initiative called "Earth Hour" that intends to promote energy conservation and raise awareness regarding climate change challenges. This event, organized by the World Wide Fund for Nature (WWF), involves participants switching off all lights and electrical appliances in their households and workplaces for an hour. The WWF aims to inspire numerous individuals to "Give an Hour for Earth" and generate the largest hour of support and unity for the cause.
Earth Hour 2023: Date and Time
Every year, Earth Hour is observed on the last Saturday of March. This year, on March 25th at 8:30 pm local time, people across the world are being urged to switch off their lights for one hour and take part in activities that promote environmental well-being. To increase awareness of conservation initiatives, the WWF has enlisted the help of several local celebrity influencers, and a variety of events are scheduled for March 25th. For instance, in Mongolia, the WWF is organizing a sustainable fashion show that will showcase upcycled clothing, while in Latvia, the traditional Earth Hour concert and nature hikes will take place.
Earth Hour: History
Every year, the World Wide Fund for Nature (WWF) hosts Earth Hour, an event that promotes the turning off of non-essential lights for one hour by individuals, businesses, and governments, as a symbolic gesture of their dedication to the environment. In 2007, WWF and its collaborators introduced the event as a lights-out initiative in Sydney, Australia, to increase awareness about climate change.
On March 31, 2007, the initial Earth Hour took place at 7:30 pm local time, and nearly 2.2 million individuals from Sydney participated. The subsequent year marked the first international Earth Hour, with over 50 million people from 35 countries joining the movement. Since then, the event has gained popularity and has turned into a worldwide phenomenon, with millions of individuals from over 190 countries taking part in the event.
Earth Hour has effectively raised awareness about environmental concerns and encouraged sustainable practices, leading individuals and organizations to take action and create a favorable impact on the planet. Moreover, the event has motivated governments to implement policies and regulations that promote sustainable development and decrease carbon emissions. In essence, Earth Hour has emerged as a significant platform for individuals and organizations to showcase their dedication to a sustainable future.