Important Notice
We are adapting GyanOk in accordance with the recent TDS policy changes (as outlined in Section 194BA of the Income Tax Act, 1961, by the Finance Act 2023). During this transition, withdrawals from the wallet will be temporarily suspended. However, all tournaments and competitions will remain free of charge to ensure that our users can continue to enhance their knowledge without any interruption.
26 September 2022

By GyanOk
Daily Current Affairs Notes for 26 September 2022
China discovers new type of mineral on Moon
A new type of crystal was discovered by researchers in China from the near side of the Moon.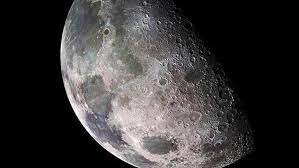 Overview
The newly discovered crystal was named Changesite-(Y) after the Chinese moon goddess Chang'e.
This small and transparent crystal was found among the volcanic debris of the near side of the moon.
It is more than a billion years old and its width is almost comparable to human hair.
It has a unique composition and is related to other minerals found only found on the lunar surface or in meteors.
The crystal was found among the 1.8 km of lunar rocks brought back by Chang'e-5 mission in 2020.
These samples are the first to the delivered to the Earth from Moon since 1976 and the first ever lunar samples collected by China.
The Changesite-(Y) crystal is the sixth new mineral to be discovered on the Moon and the first identified by China. The previous 5 discoveries were made by either the United States or Russia.
The lunar samples from Chang'e-5 also had helium-3, a version of helium that is extremely rare on Earth but highly abundant on the Moon.
It is seen as a potential source of fuel for nuclear fusion, as it is known to emit lesser radiation and nuclear wastes than other elements.
It is found in abundant quantities as it was deposited directly onto the lunar soil for billions of years by solar wind.
The availability of Helium-3 on Earth is few and far between. Hence, its discovery has triggered a potential lunar resource race.
Several space-faring nations and private companies are looking to mine the moon for Helium-3, including the US and China.
About Chang'e-5 Mission
The Chang'e 5 is China's first lunar sample-return mission launched in November 2020. It is China's fifth lunar exploration mission. It returned the sample back to Earth in December 2020. It is the first lunar sample-return mission since the Soviet Union's Luna 24 in 1976. With Chang'e 5 mission, China became the third country after the US and the USSR to return lunar samples to the Earth.
VP Jagdeep Dhankhar inaugurated Lok Manthan programme
Overview
Vice President of India, Jagdeep Dhankhar will inaugurate the third edition of the Lok Manthan program at the Srimanta Sankardeva Kalakshetra in Guwahati. The event will be facilitated by the Chief Minister of Assam Himanta Biswa Sharma.
This year's theme for the Lok Manthan is Lokparampara (Lok Traditions) which will emphasize that the Lok Traditions have kept our culture and heritage alive and intact, and has strengthened our feelings toward National Selfhood.

The Chief Guest of the Lok Manthan will be the Governor of Kerala Arif Muhammad. The Lok Manthan is an occasion where artists, intellectuals, and academicians from different parts of the country converge and brainstorm on the topics that come out of the society to reshape the narratives of people and lead the nation to play its civilizational roles. The Lok Manthan will be a three-day event, and then it will focus on serious discussions, seminars, cultural events, and exhibitions that showcase the rich diversity of the nation.
TerraPay partnered with NPCI to enable cross-border transactions via UP
Overview
TerraPay, a Dutch payments infrastructure company has joined forces with India's NPCI International Payments (NIPL) to facilitate cross-border transactions for Indian consumers and merchants. Indian consumers and merchants who have an active Unified Payments Interface Id (UPI Id) will be able to transfer money abroad. This service will utilize TerraPay's infrastructure and the UPI network.
Key Points related to TerraPay
The UPI-enabled QR code-based service will allow Indian customers with active UPI IDs to make transactions through 350 million bank accounts across the globe.
The firms seek to expand the use of UPI payments and QR for international transactions by merchants.
The customer-initiative UPI payments and QR transactions require two-factor authentication.
The two-factor authentication is capable of minimizing disputes and issues related to grievance redressal.
TerraPay also expects to create interoperability among different financial instruments it drives as well as offer digital payments.
UPI which is real-time payments (RTP) system developed by the National Payments Corporation of India.
Nirmala Sitharaman to launch e-learning platform Bharat Vidya
Overview
Union Finance Minister Nirmala Sitaraman will launch the Bharat Vidya, which is an online learning platform for Oriental and South Asian Studies. The Bharat Vidya is designed and developed by the Bhandarkar Oriental Research Institute (BORI).
Bharat Vidya is a first-of-its-kind online platform, which will offer both free and paid courses covering various aspects of Indology about art, architecture, philosophy, language, and science. The Bharat Vidya will have six courses at the beginning including Veda Vidya, Bharatiya Darshanshastra, Sanskrit learning, 18 Parvas of Mahabharata, Fundamentals of Archaeology, and Kalidasa and Bhasha. BORI will collaborate with Indian and Foreign universities for awarding credits for its courses. During the inaugural event, Finance Minister Nirmala Sitaraman announced that the courses offered complied with the New Education Policy (NEP) 2020.
Asian Palm Oil Alliance (APOA)
Asian Palm Oil Alliance (APOA) was formed at the Globoil Summit organized in Agra on September 21.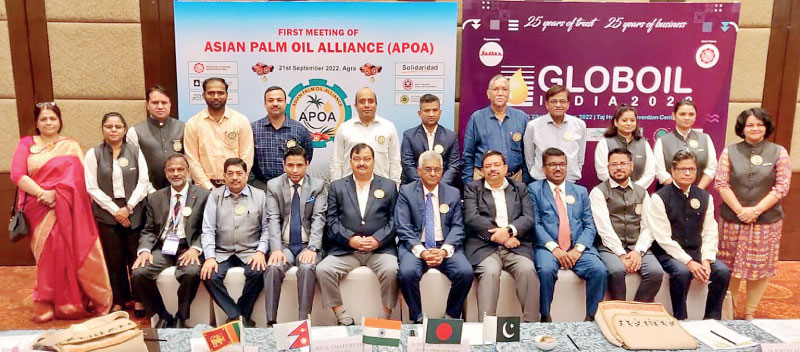 Overview
The APOA brings together the apex edible oil industry associations from India, Pakistan, Sri Lanka, Bangladesh and Nepal, which are the major importers of palm oil.
Atul Chaturvedi, Director of Adani Wilmar Ltd and President of SEA, was elected as the first chairman of the alliance during the first general body meeting.
The secretariat of the APOA would initially be managed by the Solvent Extractors' Association of India (SEA).
The newly formed alliance would protect the economic and business interests of palm oil importing countries and create level playing field for all fats and oils used in food, feed and oleo-chemicals in Asia.
It aims to create collective bargaining power and make imports sustainable.
It will also work towards boosting consumption of sustainable palm oil in member countries.
The alliance will act as a forum for discussing common problems, interests and aspirations of global palm oil industry and significantly boost demand for palm oil through awareness creation.
Asia currently accounts for 40 per cent of global palm oil consumption and the Europe accounts for 12 per cent of palm oil trade.
The alliance is expected to be further expanded to include major producers of oil, like Indonesia, Malaysia and Thailand.
India's palm oil import
India is the largest palm oil importer in Asia. It imports around 13 to 14 million tonnes of palm oil each year. About 8 million tonnes of palm oil comes from Indonesia and Malaysia. Other oils like soya and sunflower comes from Argentina, Brazil, Ukraine and Russia. India accounts for 15 per cent of global imports. Other top importers are China, Pakistan and Bangladesh.