Important Notice
We are adapting GyanOk in accordance with the recent TDS policy changes (as outlined in Section 194BA of the Income Tax Act, 1961, by the Finance Act 2023). During this transition, withdrawals from the wallet will be temporarily suspended. However, all tournaments and competitions will remain free of charge to ensure that our users can continue to enhance their knowledge without any interruption.
Daily Current Affairs Notes for 25 January 2023
Republic Day 2023 History, Significance, and Celebrations
Republic Day 2023: India to celebrate its 74th Republic Day on 26th January 2023. On this day, the Constitution of India was adopted in the year 1950.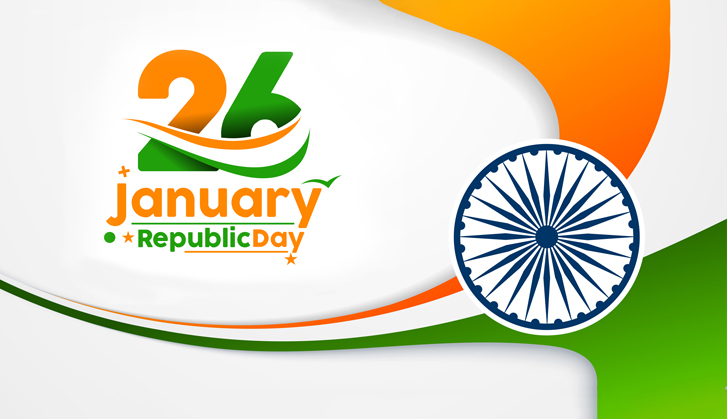 January 26th is celebrated as Republic Day in India to mark the day in 1950 when the Indian Constitution came into effect and India officially became a sovereign republic. This year, 2023, marks the 74th anniversary of this historic event. Prior to this, India was under British colonial rule and did not have its own constitution. Dr. BR Ambedkar played a crucial role as the head of the drafting committee for the constitution. The day is celebrated with a grand parade in the national capital, New Delhi, and similar celebrations take place across the country.
Republic Day 2023 celebration
Republic Day is celebrated with great enthusiasm throughout India. The highlight of the celebrations is the parade, which begins at Rajpath in New Delhi and concludes at India Gate. On this day, the President of India hoists the national flag at Rajpath in New Delhi. The day's events also include cultural programs and displays by the Indian Army, Indian Navy and Indian Air Force, showcasing India's cultural and social heritage through parades and airshows.
Importance of Republic Day 2023: Significance
Republic Day represents the essence of an independent India. On this day in 1950, the Indian National Congress proclaimed Poorna Swaraj, marking India's independence from colonial rule. This day also serves as a reminder to Indian citizens of the ability to choose their government through democratic means. The nation celebrates this day as a national holiday to commemorate the adoption of the Indian Constitution.
Republic Day 2023 Parade
The Republic Day 2023 celebrations will commence on the Kartavya Path, formerly known as Rajpath. The event will feature various military and cultural parades. The parade will also be broadcast on television, allowing millions of people to watch from the comfort of their homes. Additionally, the general public will have the opportunity to view the parade in person on the Kartavya Path on January 26th, 2023.
13th National Voters Day celebrates on 25th January 2023
Song 'Naatu Naatu' and two documentaries from India nominated for this year's Oscar