Important Notice
We are adapting GyanOk in accordance with the recent TDS policy changes (as outlined in Section 194BA of the Income Tax Act, 1961, by the Finance Act 2023). During this transition, withdrawals from the wallet will be temporarily suspended. However, all tournaments and competitions will remain free of charge to ensure that our users can continue to enhance their knowledge without any interruption.
24 September 2022

By GyanOk
Daily Current Affairs Notes for 24 September 2022
National Conference of Environment Ministers
Prime Minister Modi virtually inaugurated the National Conference of Environment Ministers held in Gujarat.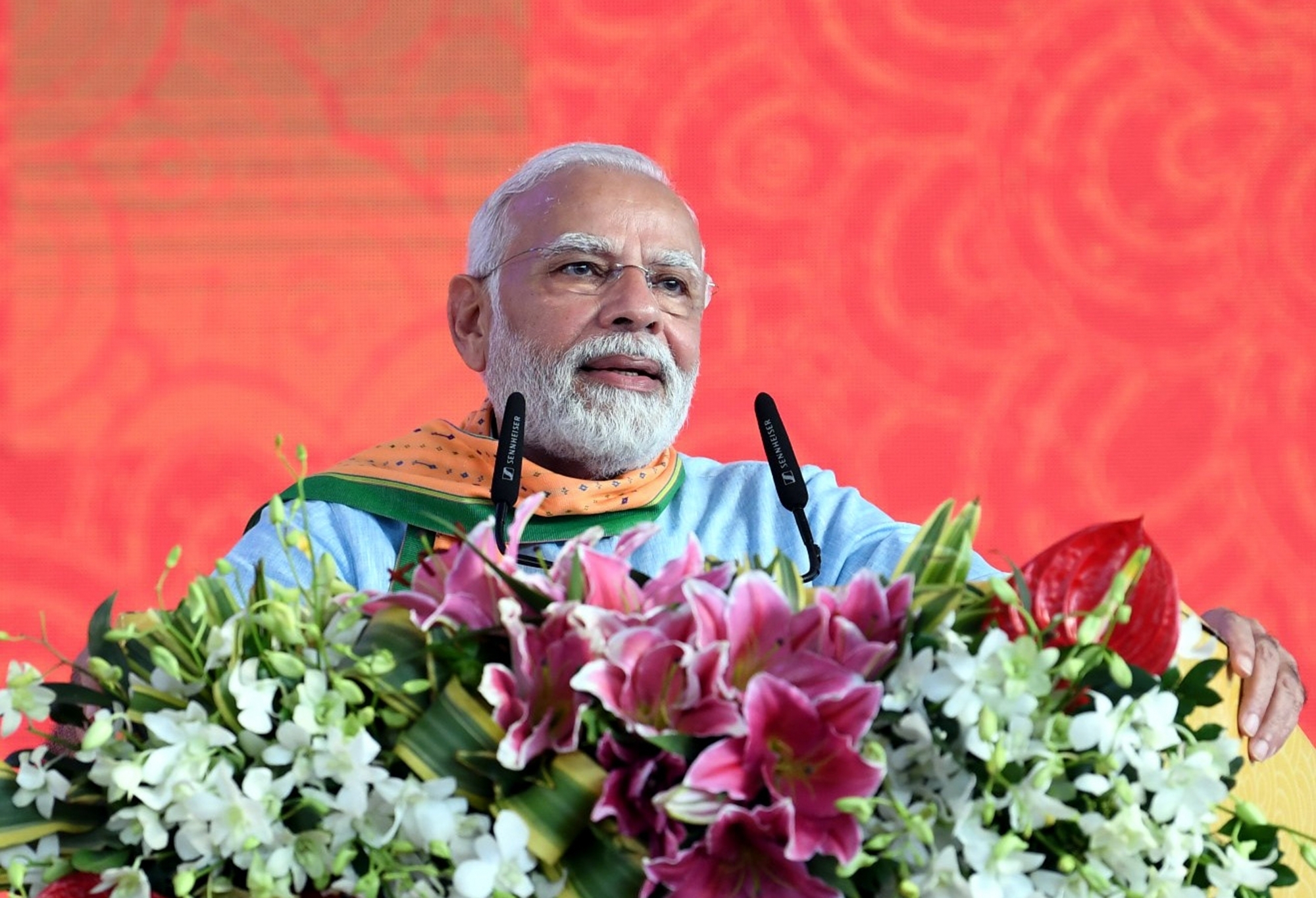 Overview
National Conference of Environment Ministers of all States is a two-day event held at Ekta Nagar in Gujarat on September 23 and 24 this year.
The objective of this conference is to promote cooperative federalism through the promotion of synergized working of central and state governments on issues pertaining to the environment and climate change.
The conference will include 6 thematic sessions with topics focusing on LiFE, Combating Climate Change (Updating State Action Plans on Climate Change for Mitigation of Emissions and Adaptation to Climate Impacts); PARIVESH (Single Window System for Integrated Green Clearances); Forestry Management; Prevention and Control of Pollution; Wildlife Management; Plastics and Waste Management.
India's first successful full-arm transplant performed in Kerala hospital
Overview
India's first full arm transplant was performed at the Kerala-based Amrita Hospital. 20 surgeons, 10 anesthetists, and 5 practice sessions were performed which took 18 hours of surgery. It is the third of its type in the world, such a transplant was only performed previously in Mexico and France.
India's first successful full-arm transplant
After receiving several requests for limb transplants from across the world, which includes several parts of Middle Eastern countries and southeast Asian Countries, Amrita Hospital in Kochi accepted the request to perform a shoulder level full arm transplant.
First request was accepted from Amaresh, who is an unmarried man, he suffered a severe injury in 2017 due to electric shock while repairing charged electric cables. His hands sustained several fractures and electric burns.
Both his hands were amputated to save his life. He waited for a suitable donor for years, and Vinod agreed to donate his hands. Vinod is a 54-year-old man working in West Asia, he met an accident and suffered serious injuries, and lost his life in Thiruvananthapuram.
Vinod's family donated his various organs, including his hands, and doctors of Amrita Hospital flew to Thiruvananthapuram to harvest the organ.
The team of doctors for the full arm surgery was led by Dr. Subramania Iyer, head, of the center of Plastic and Reconstruction surgery, and Dr. Mohit Sharma, Professor, Center for Plastic and Reconstruction Surgery.
India's under-5 mortality rate declines by 3 points; largest drops in UP and Karnataka
Overview
India's first plant-based meat shipped to US
Overview
Agricultural and Processed Food Products Export Development Authority (APEDA) has announced that Greenest, which is a leading plant protein food brand, has shipped India's first plant-based meat export consignment to the USA from Gujarat in India. The plant-based consignment is 5000 kg and consists of mini samosas, hot and spicy strips, momos, spring rolls, nuggets, grilled patty, and other vegan products.
About Greenest
Greenest is India's pioneer in plant-based protein products and is backed by investors like Better Bite Ventures, a New Zealand-based dedicated Alt Protein VC fund, Magnetic, and Sachid Madan, the former Chief executive of ITCs frozen snacks business.
About APEDA
APEDA stands for Agricultural and Processed Food Products Export Development Authority. APEDA assists exporters under various components of its schemes such as Infrastructure, quality, and market development. APEDA also conducts international buyer-seller meets, and virtual trade fairs with importing countries to promote the export of agricultural and processed food products.
Uttar Pradesh Legislature reserves a women-only day
Overview
Uttar Pradesh Legislative Assembly is all set to have a day reserved for women legislators to speak and raise women-centric issues in the House. The Chief Minister of Uttar Pradesh Yogi Adityanath wrote a letter to all women legislatures and told them about initiatives taken by Government under Mission Shakti Scheme which is a historic moment. Uttar Pradesh CM Yogi Adityanath also informed that the session at the country's largest legislature would set an example.
The largest legislature of India has created the decision of making a reserved day for women legislators to speak.
It will allow putting forward the problems and achievements of the state and other important issues in the House.
This session will be an example for the country of what women members want to express, adding that any positive suggestions from them regarding the present, future, and self-reliance of the state will help the government take steps in that direction.
Uttar Pradesh Legislative Assembly has 403 members out that there are 47 women MLAs including 22 first-timers.