Important Notice
We are adapting GyanOk in accordance with the recent TDS policy changes (as outlined in Section 194BA of the Income Tax Act, 1961, by the Finance Act 2023). During this transition, withdrawals from the wallet will be temporarily suspended. However, all tournaments and competitions will remain free of charge to ensure that our users can continue to enhance their knowledge without any interruption.
21 November 2022

By GyanOk
Daily Current Affairs Notes for 21 November 2022
World Children's Day 2022 celebrates on 20 November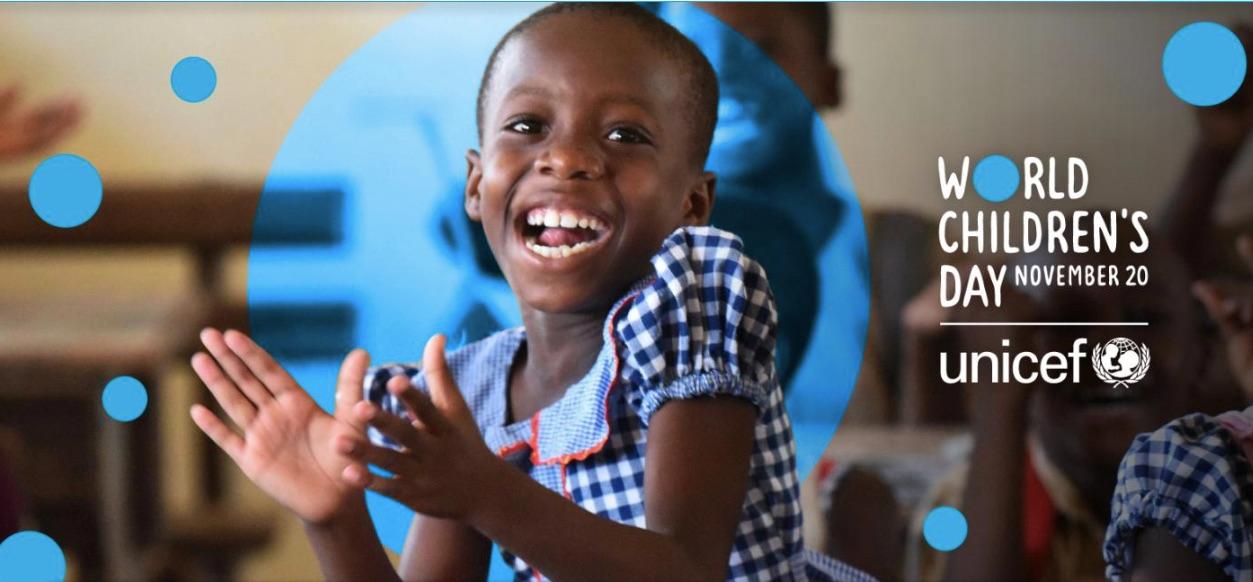 Overview
World Children's Day 2022:
World Children's Day is celebrated on November 20 annually. The day aims to promote international togetherness and awareness among children as well as to improve their welfare. November 20 marks the anniversary of the UN General Assembly adopted a Declaration and Convention on children's rights. This year, the United Nations Children's Fund (UNICEF) wants to remind world leaders to "fulfil the promise of the UN Convention on the Rights of the Child".
World Children's Day 2022: Theme
The theme for International children's day is, "Inclusion, for every child". This theme means that every child belonging to any society, community or nationality is entitled to equal rights.
World Children's Day 2022: Significance
The United Nations (UN) says, "World Children's Day offers each of us an inspirational entry-point to advocate, promote and celebrate children's rights, translating into dialogues and actions that will build a better world for children."
World Children's Day 2022: History
World Television Day 2022 observed on 21st November
Overview
World Television Day 2022:
World Television Day is observed on 21 November, every year. It is a day that recognizes the value and impact of television in our lives. We all know television plays a crucial role in society and in an individual's life. It is our daily source of entertainment and information. All the entertainment and information that we receive from television helps us to stay updated about the world. To highlight the importance of television as something beyond an electronic tool, World Television Day is celebrated annually on November 21.
World Television Day 2022: Significance
The United Nations General Assembly declared November 21 to be World Television Day (through resolution 51/205 of December 17, 1996) in recognition of the growing influence television has on decision-making by drawing attention to conflicts and threats to peace and security as well as its potential role in sharpening the focus on other important issues, including economic and social problems.
World Television Day: History
On 21 and 22 November 1996 the United Nations held the first World Television Forum, where leading media figures met under the auspices of the United Nations to discuss the growing significance of television in today's changing world and to consider how they might enhance their mutual cooperation. That is why the General Assembly decided to proclaim 21 November as World Television Day.
This was done in recognition of the increasing impact television has on the process of decision-making. Television was thus acknowledged as a major tool in informing, channelling and affecting public opinion. Its impact and presence and its influence on world politics could not be denied.
Indian Army Registered IPR for 'Combat uniform'
Overview
Indian Army registered for Intellectual Property Rights (IPR) of the new design and camouflage pattern uniform to establish the ownership. The Controller General of Patents, Designs, and Trademark, Kolkata completed the registration process.
Indian Army Registered IPR for 'Combat uniform'- Key Points
The new Digital Pattern Combat Uniform for Indian Army soldiers was unveiled on 15 January 2022 which was also Army Day.
The improved uniform has a contemporary look and functional design. The fabric has been made lighter, stronger, breathable, quick-drying, and easier to maintain.
The uniform's uniqueness is evident with the inclusion of gender-specific modifications for women's combat uniforms.
The Defence Ministry has informed that the exclusive 'Intellectual Property Rights (IPR)' of the Design and Camouflage Pattern rests solely with the Indian Army, and therefore manufacturing by any vendor who is not authorized to do so will be illegal and is liable to face legal repercussions.
Indian Army can enforce exclusive rights to the design and can file infringement suits by way of a civil action before a competent court of law. Remedies against infringements include interim and permanent injunctions as well as damages.
Manipur Tops the Medal Tally in the Northeast Olympic Games
Overview