Important Notice
We are adapting GyanOk in accordance with the recent TDS policy changes (as outlined in Section 194BA of the Income Tax Act, 1961, by the Finance Act 2023). During this transition, withdrawals from the wallet will be temporarily suspended. However, all tournaments and competitions will remain free of charge to ensure that our users can continue to enhance their knowledge without any interruption.
Daily Current Affairs Notes for 21 January 2023
IOA sets up Seven-member Committee to Probe Allegations against WFI chief
Besides legendary boxer Mary Kom and wrestler Yogeshwar, the panel also includes archer Dola Banerjee and Indian Weightlifting Federation of India (IWLF) president Sahdev Yadav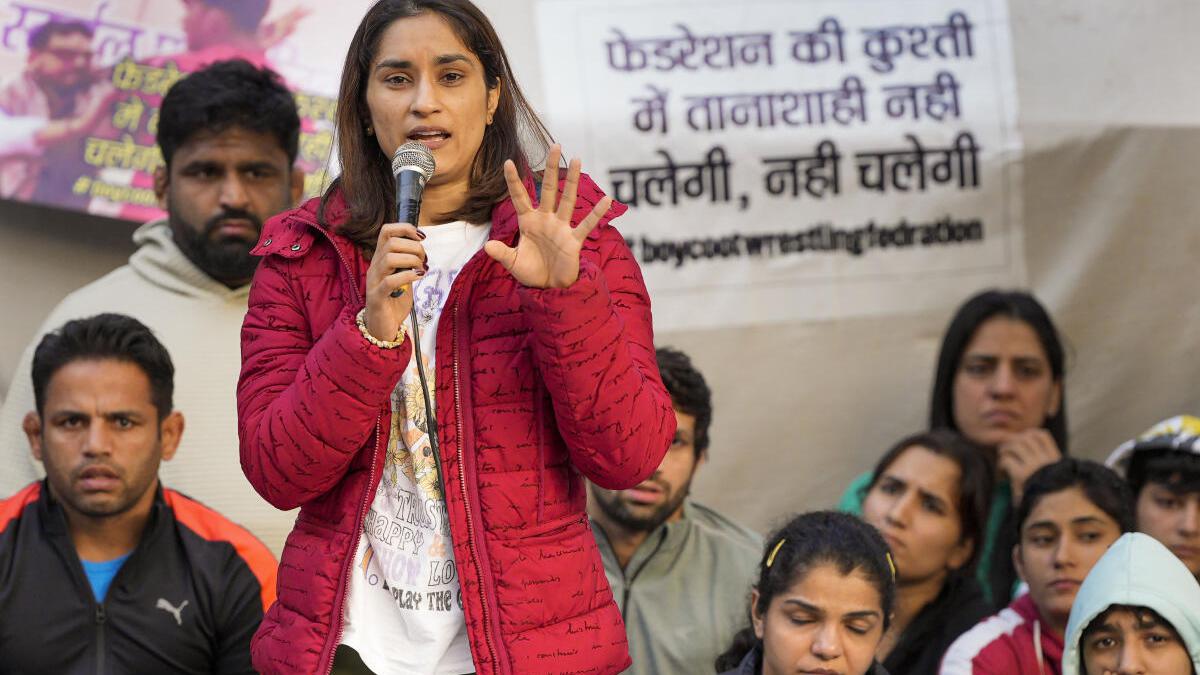 Overview
The Indian Olympic Association (IOA) on Friday formed a seven-member committee, including M C Mary Kom and Yogeshwar Dutt, to probe the allegations of sexual harassment against Wrestling Federation of India president Brij Bhushan Sharan Singh by top grapplers.
Besides legendary boxer Mary Kom and wrestler Yogeshwar, the panel also includes archer Dola Banerjee and Indian Weightlifting Federation of India (IWLF) president Sahdev Yadav.
The decision was taken during IOA's emergency Executive Council meeting which was attended by the likes of Abhinav Bindra, Yogeshwar along with IOA president PT Usha and joint secretary Kalyan Chaubey.
Shiva Keshvan was special invitee in meeting.
This comes after the agitating wrestlers had earlier in the day reached out to the IOA, demanding formation of an enquiry committee to probe the allegations against Singh, a day after threatening to lodge multiple FIRs against the WFI chief.
In a letter addressed to IOA president, the wrestlers alleged financial misappropriation (of funds) on part of the WFI and claimed that the coaches and sports science staff at the national camp are "absolutely incompetent".
Chris Hipkins will replace Jacinda Ardern as prime minister of New Zealand
Overview
Chris Hipkins is set to replace Jacinda Ardern as New Zealand's next prime minister after emerging as the only candidate nominated to lead the Labour Party, the party said on Saturday.
Hipkins is expected to be confirmed as the new leader at a meeting of Labour's 64 lawmakers, or Caucus, on Sunday.
First elected to parliament for the Labour Party in 2008, the 44-year-old Hipkins became a household name fronting the government's response to the pandemic after being appointed minister for COVID-19 in November 2020. Hipkins is currently minister for police, education and public service, as well as leader of the House.
A Horizon Research snap poll obtained by local media organization Stuff on Friday showed that Hipkins was the most popular potential candidate among voters, with the backing of 26% of those surveyed. Hipkins' confirmation by Labour lawmakers at a meeting on Sunday afternoon is expected to be a formality.
Ardern will then tender her resignation to the Governor General before Hipkins is appointed. He is set to hold his first press conference Saturday afternoon. If confirmed, Hipkins will be prime minister until the party's term ends.
A general election will be held on Oct. 14, with some polls showing Labour will struggle to hold on to power. A Taxpayers' Union-Curia poll released Friday based on data from before Ardern's announcement she would resign showed Labour's popularity falling to 31.7%, while the opposition New Zealand National Party was backed by 37.2% of respondents.
New Zealand Green Party, Labour's traditional coalition partner, said in a statement that they were looking forward to working with Hipkins. "Chris will make an excellent Prime Minister and we look forward to continuing our work together, for the rest of this term and the next," said Green Party co-leader James Shaw.
Wayanad becomes first district in country to provide basic documents to all tribal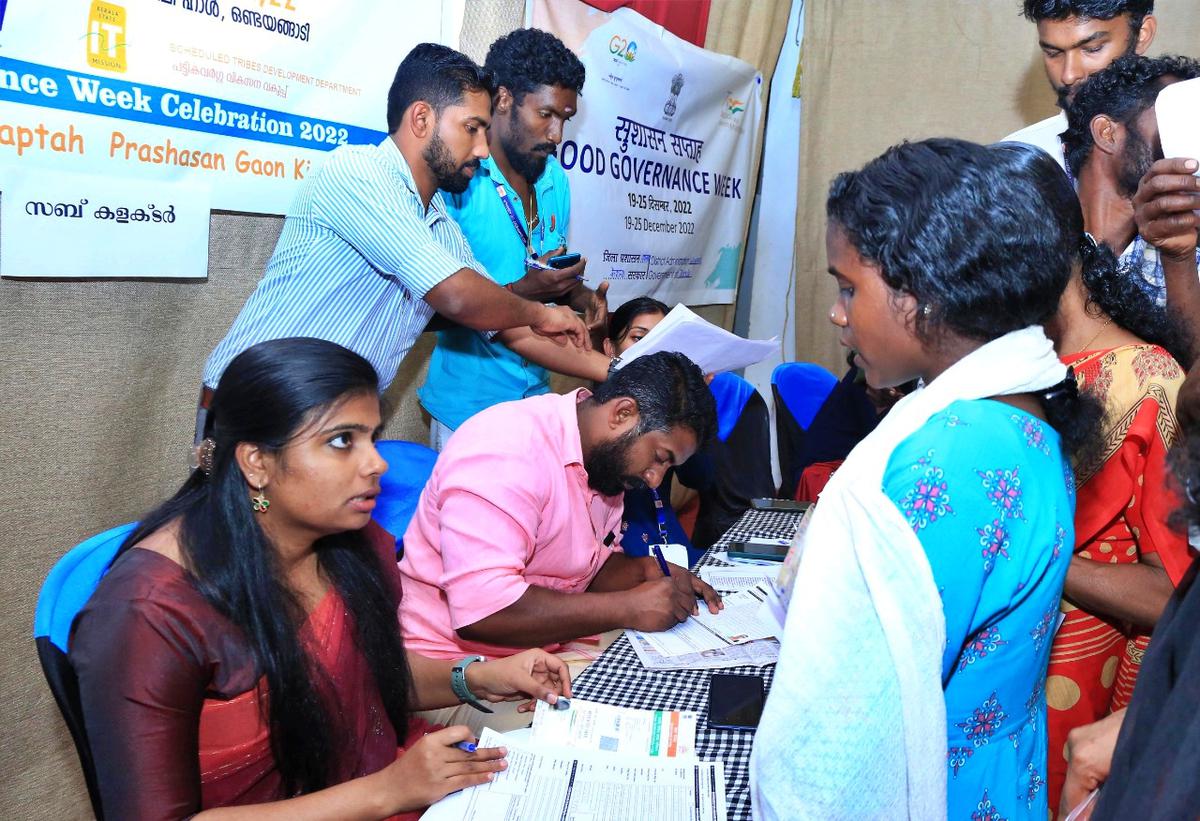 Overview
Kerala's Wayanad becomes the first district in the country to provide basic documents and facilities such as Aadhaar cards, ration cards, birth/death certificates, election ID cards, bank accounts and health insurance to all tribespeople. Apart from the basic documents, other services such as income certificates, ownership certificates, age certificates, and applications for new pensions are also provided at the camps.
India Extended USD 40 Million for Bolstering Sports Infrastructure in Maldives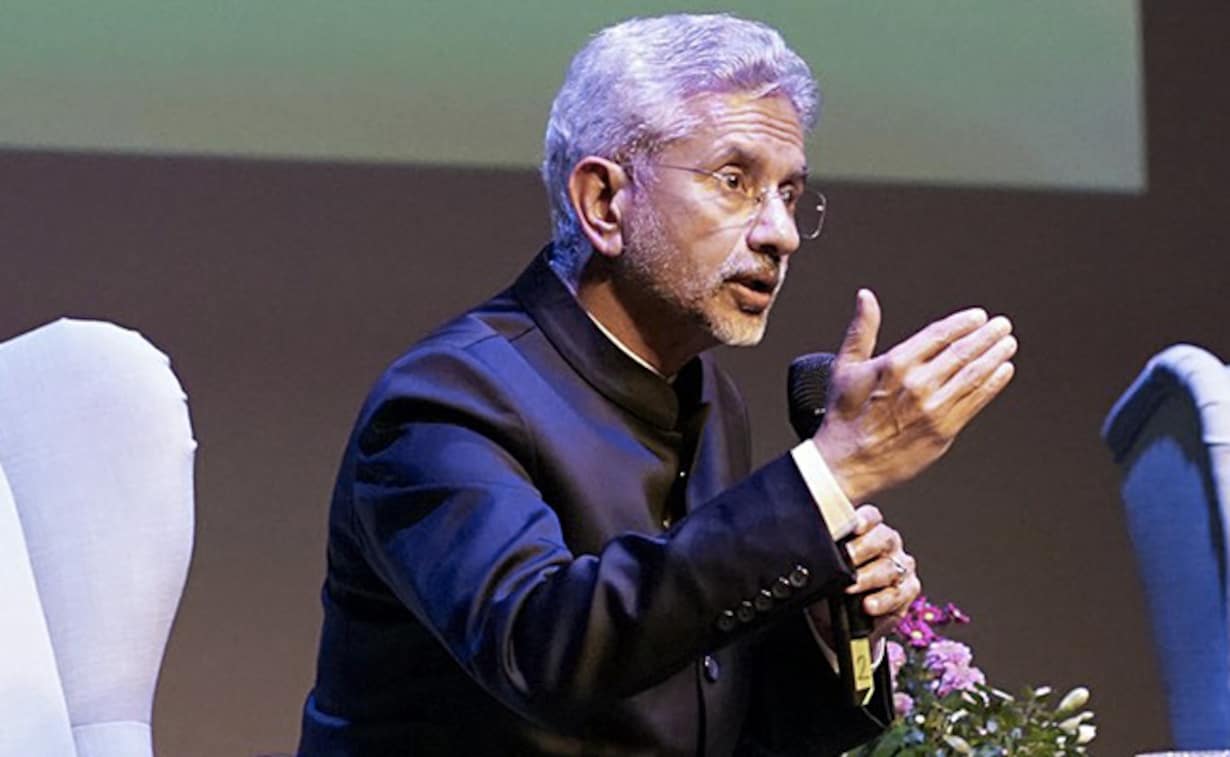 Overview
External Affairs Minister S. Jaishankar on Thursday said India has extended a concessional USD 40 million Line of Credit for developing sporting infrastructure in the Maldives, as part of New Delhi's efforts to bring Prime Minister Narendra Modi's flagship projects such as "Fit India" and "Khelo India" into the ambit of the Neighbourhood First Policy.
Jaishankar is on a three-day visit to the Maldives and Sri Lanka to further expand bilateral engagement with the two key maritime neighbours of India.
India Extended USD 40 Million for Bolstering Sports Infrastructure in Maldives- Key Points
He made these comments during the inauguration of a community project in Shaviyani Foakaidhoo.
"Sports infrastructure across islands will be developed through the dedicated concessional USD 40 million Line of Credit. I should add here that in India, we have two movements which the Prime Minister has personally propagated. One is called Fit India, to encourage all of us to be fit and the other is called Khelo India for the young people to take part in sports," Jaishankar said during the inauguration.
Fit India and Khelo India were introduced by the Modi government to revive sporting and fitness culture at the grass root level in the country.
The community centre in Shaviyani Foakaidhoo is part of 45 high-impact projects that New Delhi is partnering with the Maldives government, of which 23 have been completed. Foakaidhoo is one of the inhabited islands of the Shaviyani Atoll administrative division and is geographically part of the Miladhummadulhu Atoll in the Maldives.
New Delhi's cooperation in the areas of sports and youth development has expanded rapidly, through the gifting of equipment and training of Maldivian athletes in India, Jaishankar said.
"We have undertaken grant projects for setting up youth centres, strengthening sports infrastructure and establishing open-air gyms on 64 islands, including in Foakaidhoo," he said.
"This community centre is an excellent example of the quality social infrastructure that is being created across the Maldives under the India-Maldives development partnership. I applaud the council and the people of Foakaidhoo for the successful completion of this project," Jaishankar stressed.
A new project for the development of a sports complex in Gaaf Dhaalu Gaddhoo was added on Wednesday, the External Affairs Minister said.