Important Notice
We are adapting GyanOk in accordance with the recent TDS policy changes (as outlined in Section 194BA of the Income Tax Act, 1961, by the Finance Act 2023). During this transition, withdrawals from the wallet will be temporarily suspended. However, all tournaments and competitions will remain free of charge to ensure that our users can continue to enhance their knowledge without any interruption.
20 December 2022

By GyanOk
Daily Current Affairs Notes for 20 December 2022
International Human Solidarity Day 2022: December 20
Overview
International Human Solidarity Day is celebrated on December 20 to honour "unity in diversity". According to the United Nations (UN), the day is observed to remind governments of all nations of their responsibilities under international agreements, to raise public awareness of the importance of solidarity, and to encourage new initiatives for poverty eradication. The purpose of solidarity is to ensure there is mutual care and concern for justice. Solidarity is best shown when one respects the other and understands the other's needs and life circumstances.
The United Nations promotes solidarity in a bid to achieve sustainable development goals including poverty eradication. By observing this day, the UN seeks to boost the economic, social and cultural solidarity of people across the globe and built on a foundation of global cooperation.
How we celebrates International Human Solidarity Day?
A day to celebrate our unity in diversity;
A day to remind governments to respect their commitments to international agreements;
A day to raise public awareness of the importance of solidarity;
A day to encourage debate on the ways to promote solidarity for the achievement of the Sustainable Development Goals including poverty eradication;
A day of action to encourage new initiatives for poverty eradication.
Theme
The theme of International Human Solidarity remains unchanged every year. It aims to promote cultural equality and social justice for bringing human and social development, specifically in developing countries.
International Human Solidarity Day 2022: Significance
Gati Shakti University: Railway Minister Ashwini Vaishnaw appointed as first Chancellor

Overview
Gati Shakti University:
Union Minister of Railways, Ashwini Vaishnaw has been appointed as the Chancellor of Gati Shakti Vishwavidyalaya, Vadodara, by President Smt. Draupadi Murmu. It is noteworthy to mention that Shri Ashwini Vaishnaw will be the first Chancellor of Gati Shakti Vishwavidyalaya. President also appointed Dr Manoj Chaudhary as the first Vice Chancellor of Gati Shakti University, Vadodara. As per the Central University Act, 2009, Dr Manoj Chaudhary will hold the position of Vice Chancellor of Gati Shakti University for five years from the date he assumes office.
Gati Shakti University: Key points
Gati Shakti University was granted the central status by the Union Cabinet in July 2022.
In August this year, the Central Government introduced a bill in the Lok Sabha to convert the National Rail and Transportation Institute, into Gati Shakti Vishwavidyalaya, an autonomous central university.
The Central Universities (Amendment) Bill was introduced by Union Education Minister Dharmendra Pradhan which seeks to expand the scope of the university from beyond the railways to cover the entire transport sector to support the ambitious growth and modernisation in the field.
About the Pradhan Mantri Gati Shakti Yojana:
Pradhan Mantri Gati Shakti Yojana was announced by PM Modi on 15th August 2021 on the 75th Independence Day.
The objective of the scheme is to cut logistics costs, increase cargo handling capacity, reduce costs and reduce turnaround time at ports to promote trade.
Gati Shakti Digital Platform: Build and impact basic infrastructure projects through coordination between 16 ministries through its platform to be implemented in the same manner.
PETA India's 2022: Sonakshi Sinha named as 'Person of the Year' title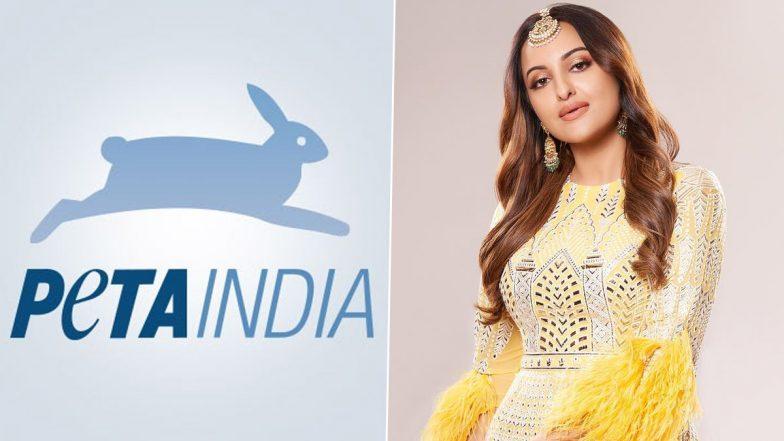 Overview
Sonakshi Sinha has been named 'Person of the Year 2022' by People for the Ethical Treatment of Animals (PETA) India. The animal rights non-profit organisation conferred the title upon her in order to celebrate the actor's actions which helped "spare the lives of animals killed for fashion, and her strong advocacy for dogs and cats in need".
The title came to her after her campaign against leather for PETA India which amplified the message that "more than 1.4 billion cows, sheep, goats, dogs, cats, and other animals are killed in horrific ways each year to be turned into leather accessories that no one needs".
The press statement from PETA India also elaborated that "she actively encourages shoppers to embrace animal- and Earth-friendly vegan leather, such as that made from pineapple leaves, cork, fruit waste, and mushrooms, and her history of speaking up for animals includes calling for stronger animal protection legislation" made her the obvious choice.
Sonakshi is actively involved in animal welfare activities and regularly voices out the need for stronger animal protection laws.
Notably, she also starred in a pro-adoption campaign to push for desi dogs' rights on International Homeless Animals Day, and penned a letter calling for the rescue of an elephant abused for rides near Jaipur.
In 2021, Alia Bhatt was named the PETA Person of the Year.
Past recipients of PETA India's Person of the Year Award include former Supreme Court Justice KS Panicker Radhakrishnan, cricketer Virat Kohli, comedian Kapil Sharma; and actors John Abraham, Anushka Sharma, Sunny Leone, R Madhavan, Jacqueline Fernandez, Hema Malini, and Sonam Kapoor Ahuja, among others.
About PETA:
PETA stands for People for Ethical Treatment of Animals. PETA was founded in 1980 and is dedicated to establishing and defending the rights of all animals. PETA operates under the simple principle that animals are not ours to experiment on, eat, wear, use for entertainment, or abuse in any other way. PETA is the largest animal rights organization in the world, and PETA entities have more than 9 million members and supporters globally.
NASA Launches International Mission 'SWOT' to Survey Earth's Water

Overview
The US National Aeronautics and Space Administration (NASA) and the French space agency Centre National d'Etudes Spatiales (CNES) have jointly launched the newest Surface Water and Ocean Topography (SWOT) spacecraft to track nearly all the water on the surface of the Earth. It was launched atop a SpaceX rocket from Space Launch Complex 4E at California's Vandenberg Space Force Base. It will remain operational for 3 years.
About SWOT mission: Key Highlights:
The Surface Water and Ocean Topography (SWOT) mission is a satellite altimeter jointly developed and operated by NASA and CNES (French space agency) in partnership with the space agencies of the UK and Canada.
The mission's objective is to make the world's first-ever global survey of the Earth's surface water, capable of observing the finer details of the ocean surface topography and measuring the changes in the terrestrial surface water bodies.
As it uses wide-swath of altimetry technology, the mission will be capable of almost completely observing the world's oceans and freshwater bodies with repeated high-resolution elevation measurements.
It will provide the first truly global observation of the changes in water levels, stream slopes and inundation extents in rivers, lakes and floodplains.
The satellite can measure the height of water in freshwater bodies and the ocean on more than 90 percent of the Earth's surface.
It can also observe ocean circulation at unprecedented scales of 15 to 25 km, which is an order of magnitude that is finer than current satellites.
The information obtained from this mission can be used to understand the ocean's influence in climate change, impact of global warming on the waterbodies, and the preparedness of communities for disasters like floods and droughts.
The satellite will start collecting data in around six months after undergoing a series of checks and calibrations.
Once operational, it will cover the entire Earth's surface between 78 degrees south and 78 degrees north latitude at least once every 21 days. It will send back some 1 terabyte of unprocessed data each day.
It is equipped with an instrument called the Ka-band radar interferometer (KaRIn), which bounces radar pulses off the surface of the water and receives the return signal using 2 antennas on either side of the spacecraft.
National Aeronautics and Space Administration (NASA):
It is an American government's premier space agency which was set up in 1958 to promote research and development in the exploration of outer space and Earth's atmosphere. NASA mainly launches its rockets from its two primary spaceports. One is John F. Kennedy Space Center on Merritt Island in Florida, United States and from Vandenberg Space Force Base in California, United States of America.
Headquarters of NASA: Washington D.C
Administrator of NASA: Bill Nelson