Important Notice
We are adapting GyanOk in accordance with the recent TDS policy changes (as outlined in Section 194BA of the Income Tax Act, 1961, by the Finance Act 2023). During this transition, withdrawals from the wallet will be temporarily suspended. However, all tournaments and competitions will remain free of charge to ensure that our users can continue to enhance their knowledge without any interruption.
Daily Current Affairs Notes for 20 October 2022
WHO: Lack of exercise to cost world $27 billion each year
A new report by the World Health Organization revealed that the lack of exercise and healthy physical activities can cost governments across the world more than 27 billion USD each year.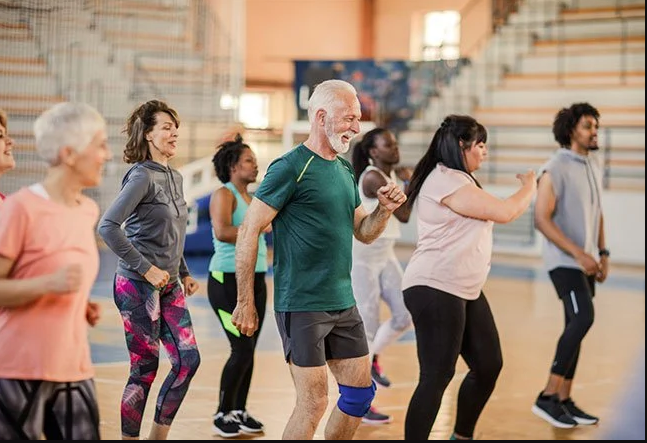 Overview
The report by the World Health Organization titled "Global status report on physical activity 2022" revealed that less than half of the 194 countries studied have a concrete national policy when it comes to promotion of physical activities.
Of these, less than 40 per cent of them have functional policies.
While nearly all countries have a system for monitoring adult exercise, only 75 per cent of them monitor adolescent activity. Less than 30 per cent monitor physical activities of children under the age of 5.
The number of cases of diabetes, dementia and high blood pressure is expected to increase by the end of this decade and there will be a significant increase in expenses for addressing these issues.
The report revealed that regular exercises can minimise the health risks by almost 30 per cent.
It estimated that the lack of exercise and healthy physical activities can cost governments around the world more than 27 billion USD each year.
It recommended the governments to actively encourage citizens to adopt a healthy lifestyle to stop the occurrence of these diseases in the future.
In the wake of the COVID-19 pandemic, the healthcare costs have surged across the globe and this trend is expected to continue in the future.
Cost-effective actions like exercises minimises these expenses significantly.
Despite the evidence of economic, social and environmental benefits associated with exercise and physical activities, governments have not increased focus on raising awareness about them to the general public.
This is especially true in low-income countries where the standard of living is low and the healthcare is weak.
India Gate Basmati Rice Recognized as World's Number 1 Basmati Rice Brand
Overview
India Gate, the flagship brand of KRBL, has been recognized as the world's No. 1 Basmati Rice Brand in a market study conducted by a leading global research company. The quantitative study by Mordor Intelligence covers research of White and Brown Basmati Rice Category across continents like the Americas, Europe, Asia-Pacific, and Middle East & Africa. The research has been done using methodologies like Primary & Secondary Research, Data Triangulation, and Insight Generation.
Mordor Intelligence, a leading global research company founded in 2014 has been conducting studies providing insights to 4000+ enterprises across 100+ countries across multiple industries.
History of India Gate Basmati Rice:
Since its introduction in 1998, India Gate Basmati Rice has been working continuously to deliver its purpose of enriching lives through Basmati Rice, a nutritional wonder of nature.
Over the years, India Gate has developed a successful global consumer franchise, as evidenced by the fact that it is exported to over 90 countries and sells 8+ cr. packs annually.
The grains of India Gate Basmati Rice is aged to perfection, which makes them longer, fluffier, non-sticky, and full of beautiful aroma, setting them apart from the others.
This latest study recognizing India Gate Basmati Rice as the World's No.1 Basmati rice brand is testimony to our unwavering commitment to get the best quality basmati on consumer plates across the world.
Products in the India Gate Basmati Rice portfolio are available across leading e-commerce platforms as well as offline modern trade and general trade stores.
Serbian scientists name beetle after country's tennis star Novak Djokovic
Overview
Serbian scientists have named a new species of beetle after the tennis player Novak Djokovic, a Serbian tennis player due to its speed, strength, flexibility, durability and ability to survive in a difficult environment. The new species of beetle belongs to the Duvalius genus that is present in Europe. It was discovered several years ago in an underground pit in western Serbia. The insect is a specialised underground Coleoptera beetle, a predator which lost its eyes living deep underground.
The insect, which belongs to the Duvalius genus of ground beetles that are present in Europe, was discovered several years ago in an underground pit in western Serbia. It is named Duvalius Dokovici, the Tanjug news agency quoted researcher Nikola Vesovic. A new species was a specialised underground Coleoptera beetle, a predator which had lost its eyes living deep underground.
About the Novak Djokovic:
The 35-year-old Djokovic, who has won 21 Grand Slam trophies, won the Tel Aviv Open to clinch his third title this season, after winning a seventh Wimbledon crown in July. He was playing on against Karen Khachanov in the quarter-finals of the Astana Open, which also features fourth-ranked Russian Daniil Medvedev, who is also in the last eight. Top seed Carlos Alcaraz was knocked out in the first round.
Deesa Air Base Near Ind-Pak Border In Gujarat
Overview
Prime Minister Narendra Modi laid the foundation stone for Indian Air Force (IAF)'s new airbase at Deesa in Banaskantha district of Gujarat and described it as an effective center of India's security. He said the Deesa air base, mere 130 kilometers from the Indo-Pak border, will be able to give a better response to any threat coming from the western side.
Long Pending Decision:
Although the land for Deesa airbase was allotted an in-principle approval given to Indian Air Force (IAF) by the Vajpayee government way back in 2000, the project was put on a back burner by the UPA government for the next 14 years. Although the project was revived when Narendra Modi took over as PM, it was the 2017 massive floods in Banaskantha that really kick-started the project.
When PM Modi and then Defence Minister Nirmala Sitharaman asked IAF to provide flood relief, the Air Headquarters then headed by Air Chief Marshal B S Dhanoa found it very difficult to provide a relief air bridge to the affected area due to bad weather and no nearby airfield as Deesa was still lying-in files. It was then Defence Minister Nirmala Sitharaman who got the airbase approved by the government along with the

₹

1,000 crore funding.
Its Significance:
While PM Modi said the Deesa airbase will provide faster offensive capability to the IAF in this sector, the new airfield will also plug a crucial tactical gap between forward air bases at Naliya, Bhuj in Gujarat, and Phalodi in Rajasthan.
The Deesa air base will be the fire wall between enemy aircraft taking off from Mirpur Khas, Hyderabad, Shahbaz F-16 airbase in Jacobabad in Pakistan with Gujarat's more than a trillion dollar industrial complex in and around Ahmedabad, Bhavnagar and Vadodara as target to economically hit India in the worst-case scenario. Deesa will also make Pakistani cities of Hyderabad, Karachi, and Sukkur vulnerable with its deep penetration strike aircraft.
The airbase can also be used to retaliate against Pakistan in case of a major terror strike in Gujarat or along the south-western sector apart from giving support to any land offensive in future.
'SARANG – The Festival of India in Republic of Korea'
Overview
The 8th edition of annual flagship cultural program of Embassy of India, Seoul 'SARANG– The Festival of India in Republic of Korea' will be held from Sept. 30 through Oct. 14, 2022 in offline mode at various locations across the country after a two-year hiatus due to COVID-19 pandemic.
What Is SARANG:
Starting in 2015, SARANG has emerged as a prominent Indian cultural festival, introducing India's colorful and diverse heritage and has, since then, grown in size, scale and popularity, promoting India's soft power in its truest sense and contributing to its rich civilizational legacy and cultural vibrancy.
The word SARANG has a very meaningful interpretation for both Koreans and Indians. SARANG in Korean means 'love' and for Indians it refers to 'diversity representing different colors of India'. As a part of this festival, it is our endeavor to showcase the rich cultural diversity of India represented through various art forms including dance, drama, music, films and cuisine. This depiction of India in its entirety captures the hearts and minds of the local community in Korea and strengthens the love and friendship between the people of the two countries.
The Evolution Of SARANG:
This Festival has been organized every year since the year 2015 in partnership with various local bodies. The aim has been to introduce Indian dance, music, film, cuisine and art to the people of Korea. We have succeeded to a great extent in this quest and SARANG has now become a much looked forward event in the Korean cultural calendar. Usually, it extends for over a month and travels through different cities of Republic of Korea.