Important Notice
We are adapting GyanOk in accordance with the recent TDS policy changes (as outlined in Section 194BA of the Income Tax Act, 1961, by the Finance Act 2023). During this transition, withdrawals from the wallet will be temporarily suspended. However, all tournaments and competitions will remain free of charge to ensure that our users can continue to enhance their knowledge without any interruption.
Daily Current Affairs Notes for 19 October 2022
UNICEF: 4 million children pushed into poverty by Ukraine War
A report titled "The impact of the war in Ukraine and subsequent economic downturn on child poverty in eastern Europe" was recently released by UNICEF.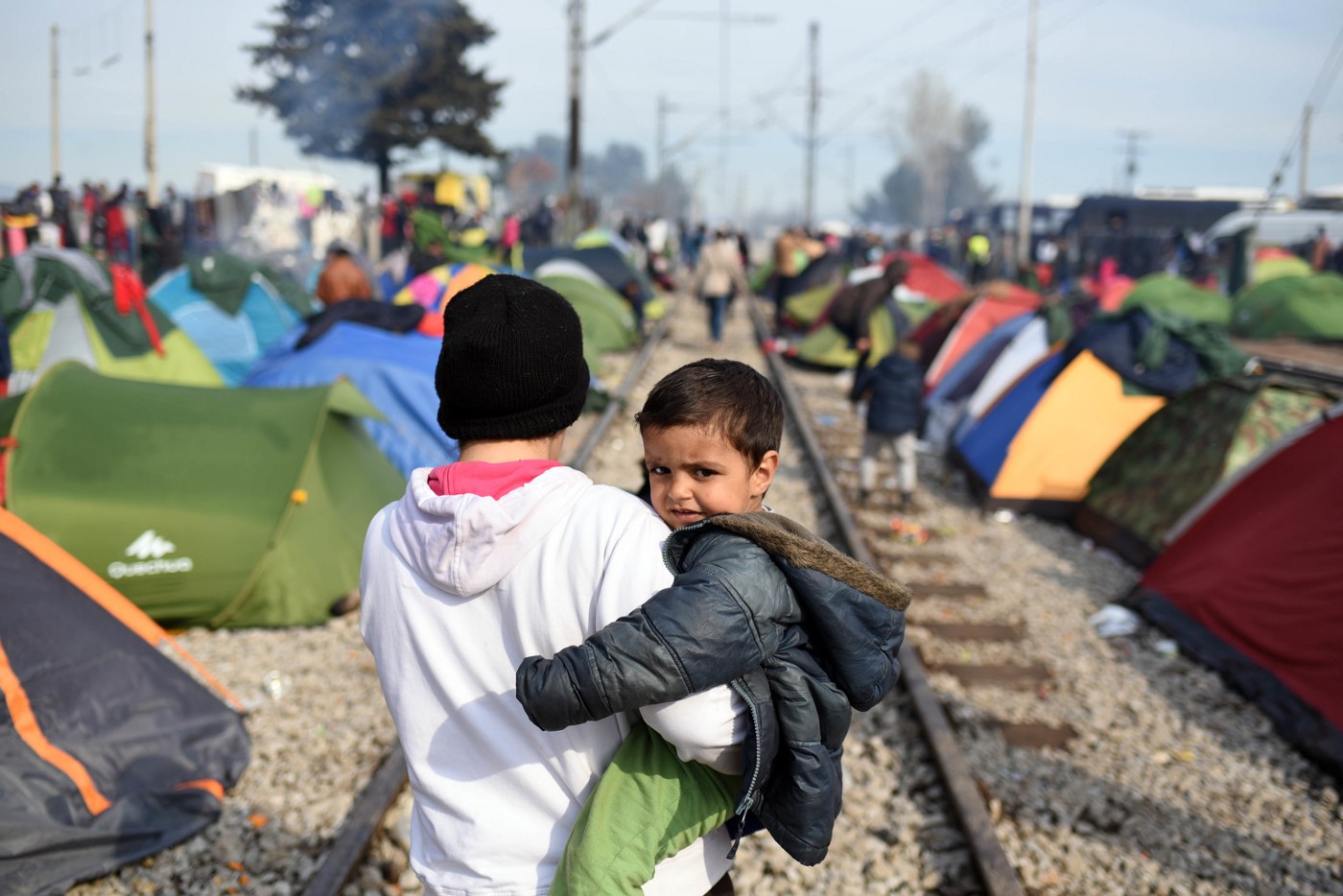 Overview
The report assessed the economic impact of the Ukraine war by studying 22 countries in Eastern Europe and Central Asia.

The Ukraine War and consequent inflation have driven an additional 4 million children across the region into poverty. This is a 19 per cent increase since 2021.

It found that 25 per cent of the population in the region is children. However, they account for nearly 40 per cent of the additional 10.4 million people who are suffering from poverty in 2022.

Russia has experienced the highest increase in children living in poverty, with 2.8 million more children currently living in BPL households.

Ukraine hosts the second-largest share of children living in poverty.

The sharp spike in child poverty can result in 4,500 more children losing their lives before their first birthday and 1,17,000 more children dropping out of school this year.

The economic crisis caused by the Ukraine war can create a risk of children facing abuse, exploitation, violence, and child marriage.

Childhood poverty has long-term consequences since one in three children born and raised in poverty live their adult lives in poverty, resulting in an intergenerational cycle of hardship and deprivation.

The issue of poverty is exacerbated by the government's reduction in public expenditure, increased consumption of taxes, and austerity measures seeking to limit economic growth for a short period of time.

The report recommends various measures to mitigate the child poverty crisis:
Provide universal cash benefits for children and minimum income security for vulnerable families

Expand social assistance to all families with children in need, including refugees

Protect social welfare initiatives, especially those targeting vulnerable children and families

Protect and support the delivery of health, nutrition, and social care services to pregnant women, infants, and pre-schoolers.

Regulate prices of basic food items for families.
D Gukesh becomes youngest to beat World Chess Champion Magnus Carlsen
Overview
India teenager Donnarumma Gukesh scripted history in the ongoing Aimchess Rapid online tournament as he defeated Magnus Carlsen, thereby becoming the youngest player ever to beat him as world champion. The 16-year-old Donnarumma defeated Carlsen with white in the 9th round and hence he defeated the Norwegian during his reign as world champion.
Gukesh became the latest Indian teen to defeat Carlsen – World Chess Champion since 2013 – in recent times. A day earlier 19-year-old compatriot Arjun Erigaisi posted a maiden win over the world champion. Another Indian teen, R Praggnanandhaa aged 16 years, has already beaten Carlsen twice this year. Gukesh at 16 years 4 months 20 days – also became the youngest Indian player to defeat Carlsen. Praggnanandhaa was 16 years 6 months and 10 days old when he defeated the world No.1.
Alexia Putellas, Karim Benzema win 2022 Ballon d'Or awards
Overview
Real Madrid's Karim Benzema, a professional French footballer, has won the Men's Ballon d'Or (Golden Ball Award) 2022 and becomes the 5th Frenchman to win the prize. Barcelona's Alexia Putellas, a Spanish professional footballer, has won the Women's Ballon d'Or award or Ballon d'Or Féminin Award for the 2nd time. The 66th edition of the Ballon d'Or Ceremony (2022) was held on 17th October 2022 at the Théâtre du Châtelet. Paris, France. Karim Benzema becomes only the 2nd player aside from Lionel Messi and Cristiano Ronaldo to win the award since 2008.
Notably: The most number of Ballon d'Or was received by Lionel Messi. He tops the list with 7 awards followed by Cristiano Ronaldo with 5 awards.
The Ballon d'Or: Awards and Winners:
| | |
| --- | --- |
| Award | Winner |
| Ballon d'Or (Men) | Real Madrid's Karim Benzema |
| Ballon d'Or (Women) | Alexia Putellas(Barcelona) |
| Kopa Award | Gavi (Barcelona) |
| Gerd Muller Award | Robert Lewandowski (Barcelona) |
| Yashin Trophy | Thibaut Courtois (Real Madrid) |
| Club of the Year Award | Manchester City |
| Socrates Award | Sadio Mane (Liverpool) |
About the Ballon d'Or:
The Ballon d'Or is annually presented by the French magazine 'France Football', since 1956. The inaugural Ballon d'Or was presented to Stanley Matthews of Blackpool in 1956. This is one of the oldest and most prestigious individual awards for a football play. The Women's Ballon d'Or was introduced in 2018.
DefExpo 2022: India-Africa Defence Dialogue to be held in Gandhinagar
Overview
India-Africa Defence Dialogue to be held on the sidelines of DefExpo 2022 in Gandhinagar, Gujarat. The dialogue aims to explore new areas of convergence for mutual engagement, including areas like capacity building, training, cyber security, maritime security, and counter-terrorism.
Key Points related to the India-Africa Defence Dialogue
The theme of the India-Africa Defence Dialogue is India-Africa: Adopting Strategy for Synergising and strengthening Defence and Security Corporation.
Defence Minister Rajnath Singh will host the Defence Ministers of African Nations.
India and Africa share close historical relations.
India's approach towards Africa is guided by the Kampala Principles enunciated by Prime Minister Narendra Modi in 2018.
The first ever India-Africa Defence Ministers Conclave was held in Lucknow, Uttar Pradesh in 2020, in conjunction with DefExpo.
In continuance of the 'Lucknow Declaration' and in consultation with stakeholders, IAAD has been Institutionalised to be held once every two years on the sidelines of DefExpo.
Jyothi Yarraji becomes first Indian woman to run sub-13s hurdles
Overview
Jyothi Yarraji, an Indian Sprinter made history in the women's 100m hurdles as the became the first Indian woman to run a sub-13s time to win the gold medal at the Nation Games 2022. Jyothi Yarraji broke her national record representing Andhra Pradesh by running the final in 12.79s. Earlier, Jyothi Yarraji won the women's 100m gold, leaving behind Sprinters lime Dutee Chand and Hima Das.
National Open Athletics Championships 2022
The National Open Athletics Championships 2022 is the last senior domestic competition of the season which is held at the Kanteerava Stadium, Bangalore. There are more than 800 participants from across the country to compete in 47 medal events at the five-day meet. On 19th October 2022, the competition will be concluded. The events include race walking (men's and women's), pole vault, discus throw, long jump, shot put, heptathlon, hurdles, javelin throw, etc.