Important Notice
We are adapting GyanOk in accordance with the recent TDS policy changes (as outlined in Section 194BA of the Income Tax Act, 1961, by the Finance Act 2023). During this transition, withdrawals from the wallet will be temporarily suspended. However, all tournaments and competitions will remain free of charge to ensure that our users can continue to enhance their knowledge without any interruption.
Daily Current Affairs Notes for 19 April 2023
WTO rules India violated global trade rules in IT dispute
The World Trade Organization (WTO) has found that India has breached global trading regulations in a dispute over import duties on IT products with the European Union (EU), Japan, and Taiwan.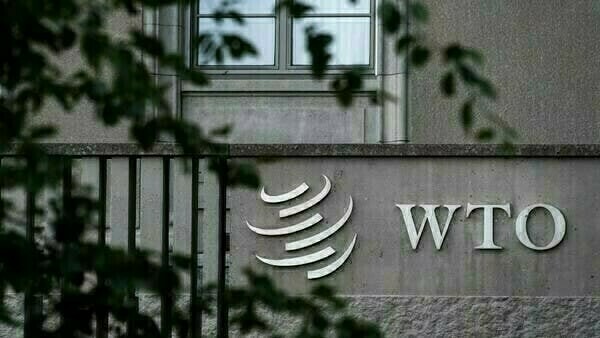 WTO finds India breached global trading regulations in IT dispute
The World Trade Organization (WTO) has determined that India violated global trading rules in a disagreement with the European Union (EU), Japan, and Taiwan regarding import duties on IT products. The WTO panel suggested that India revise its measures to comply with its obligations. In 2019, the EU raised concerns about India's imposition of import duties ranging from 7.5% to 20% on several IT products, such as mobile phones, integrated circuits, and components. The EU stated that the tariffs exceeded the maximum limit. In the same year, Japan and Taiwan also made comparable objections.
EU says up to 600 million euros of exports affected by India's tariffs
Brussels has claimed that India's tariffs on certain IT products directly impact up to 600 million euros ($654.66 million) worth of exports, making the EU India's third-largest trading partner. India's diplomatic mission in Geneva has not yet responded to whether they will challenge the ruling. However, if they do, the case will remain in legal uncertainty as the WTO's highest appeals court is not currently operational due to the US's objection to judge appointments.
The WTO panel discovered that India had already made some of the tariffs under scrutiny compliant with global trading rules since 2020. Despite supporting the complaints against India, the panel rejected one of Japan's assertions that India's customs notification lacked predictability. The EU's trade department reiterated the importance of a rules-based trading system for maintaining good trade relations and referred to the tariffs as "illegal" in a tweet.
Implications for India's IT Industry and Trade Relationships
The verdict has substantial consequences for India's IT industry, which is a crucial sector of the country's economy. It is uncertain whether India will comply with the panel's decision and conform its import duties to global trading regulations or contest the ruling.
World Liver Day 2023 Observed globally on 19 April
World Liver Day is observed on April 19 in order to raise awareness about liver-related diseases. The liver is one of the most complex organs in the human body.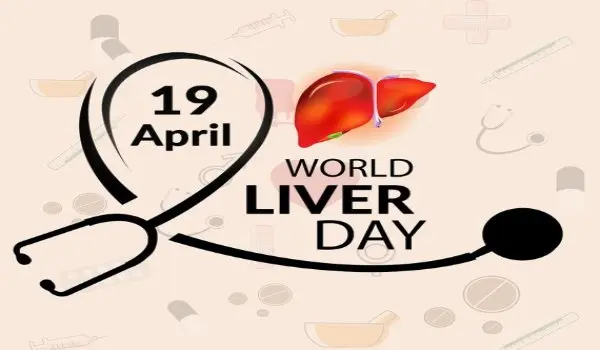 World Liver Day 2023
April 19 is recognized as World Liver Day to increase awareness about liver-related illnesses. The liver is one of the most intricate organs in the human body and performs essential functions such as supporting immunity, digestion, metabolism, filtering toxins, storing vitamins and minerals, and producing bile. To promote liver health and prevent liver diseases, various awareness campaigns, educational programs, and health initiatives are likely to be held worldwide on this day.
World Liver Day 2023: Theme
The theme for this year's World Liver Day is "Be vigilant, get a regular liver check-up, fatty liver can affect anyone." The theme encourages individuals to undergo regular liver check-ups, regardless of the presence of risk factors such as obesity, diabetes, and excessive alcohol consumption.
World Liver Day 2023: Significance
World Liver Day is crucial in creating awareness about the risk factors and symptoms of liver diseases, emphasizing the significance of early detection and treatment. It provides a platform to educate the general public about lifestyle changes that can aid in the prevention of liver diseases, such as adhering to a healthy diet, engaging in regular exercise, limiting alcohol intake, and receiving vaccinations against hepatitis.
Furthermore, World Liver Day serves as a reminder to policymakers and healthcare providers of the significance of prioritizing liver health in public health programs and policies. As the global burden of liver diseases continues to rise, it is crucial to enhance access to healthcare services, encourage research on liver diseases, and increase public awareness regarding the significance of liver health.
World Liver Day 2023: History
The World Health Organization (WHO) established World Liver Day to stress the importance of raising awareness about liver diseases and investing resources in liver disease research. It was first celebrated on April 19, 2012, and has since gained momentum. Each year, various health organizations, hospitals, and liver treatment centers arrange diverse programs and activities to observe World Liver Day.
What is Liver?
The liver is a crucial organ situated in the upper right section of the abdomen that performs many functions vital to the body's general well-being. It is involved in digestion, metabolism, hormone production, and detoxification. The liver produces bile, which is essential for digesting and absorbing fats and fat-soluble vitamins. Moreover, the liver processes nutrients and controls blood sugar levels. It also aids in eliminating toxins, waste products, and old red blood cells from the body.
Several diseases can affect the liver, including:
Hepatitis:

Hepatitis is a viral infection that leads to inflammation of the liver. It can be caused by various types of viruses, including hepatitis A, B, C, D, and E. Among these types, hepatitis B and C are the primary causes of liver cancer.

Fatty liver disease:

Fatty liver disease is a medical condition characterized by the buildup of fat in the liver. It can be caused by various factors such as obesity, diabetes, high blood pressure, high cholesterol, and excessive alcohol consumption.

Cirrhosis:

Cirrhosis is a serious liver disease that cannot be reversed and happens when healthy liver cells are replaced by scar tissue. It is usually a result of long-term alcohol abuse, infections caused by hepatitis B and C, and other chronic liver diseases.

Liver cancer:

Liver cancer refers to the development and growth of malignant cells in the liver. It can either be primary, which originates in the liver cells, or secondary, which spreads to the liver from other parts of the body.

Autoimmune liver diseases:

Autoimmune liver diseases refer to a group of conditions in which the immune system mistakenly attacks the liver cells. This can lead to inflammation and damage to the liver tissue. Some examples of autoimmune liver diseases include autoimmune hepatitis, primary biliary cholangitis, and primary sclerosing cholangitis.
Maintaining a healthy liver is crucial, and it can be achieved by adopting a healthy lifestyle, avoiding excessive alcohol consumption, getting vaccinated against hepatitis, and undergoing regular check-ups to detect and treat liver diseases early.
India-Russia Business Dialogue 2023
On April 17th, the inaugural session of the "India-Russia Business Dialogue" 2023 took place in New Delhi.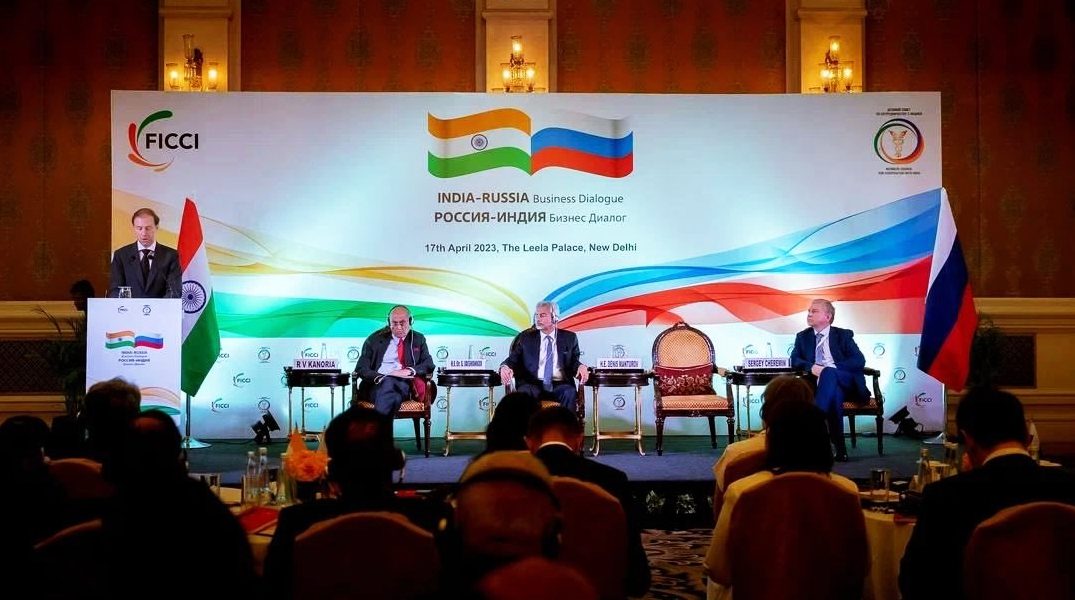 The first meeting of the "India-Russia Business Dialogue" 2023 was held on April 17th in New Delhi. External Affairs Minister S Jaishankar and Russian Deputy Prime Minister Denis Manturov were in attendance.
India-Russia Business Dialogue 2023: Key Points To Note:
Russian and Indian business representatives gathered in New Delhi for the India-Russia Business Dialogue 2023.

The forum focused on ways to improve practical cooperation between Russia and India, with a particular emphasis on the Inter-Governmental Commission (IGC).

India's External Affairs Minister, S Jaishankar, stated that India and Russia have already exceeded their bilateral trade goal of $30 billion before the set deadline of 2025.

During the India-Russia Business Dialogue 2023, the forum discussed the International North-South Transport Corridor and the Eastern Maritime Corridor, which is also known as the Chennai-Vladivostok Corridor, among other connectivity initiatives.

Clear solutions to payment issues were discussed, and there was a mention of expanding the network for settling international trade in Indian Rupees through the Special Rupee Vostro Account System.

Mutual access of products to the markets of both countries is being given special attention.

Russia and the Eurasian Economic Commission are trying to accelerate negotiations on a free trade agreement with India.
Russia: Important Facts:
Capital of Russia: Moscow

Prime Minister: Mikhail Mishustin

Currency: Russian ruble

President: Vladimir Putin

Official Language: Russian.