Important Notice
We are adapting GyanOk in accordance with the recent TDS policy changes (as outlined in Section 194BA of the Income Tax Act, 1961, by the Finance Act 2023). During this transition, withdrawals from the wallet will be temporarily suspended. However, all tournaments and competitions will remain free of charge to ensure that our users can continue to enhance their knowledge without any interruption.
Daily Current Affairs Notes for 18 October 2022
World Green City Award 2022
Hyderabad recently received the prestigious World Green City Award 2022.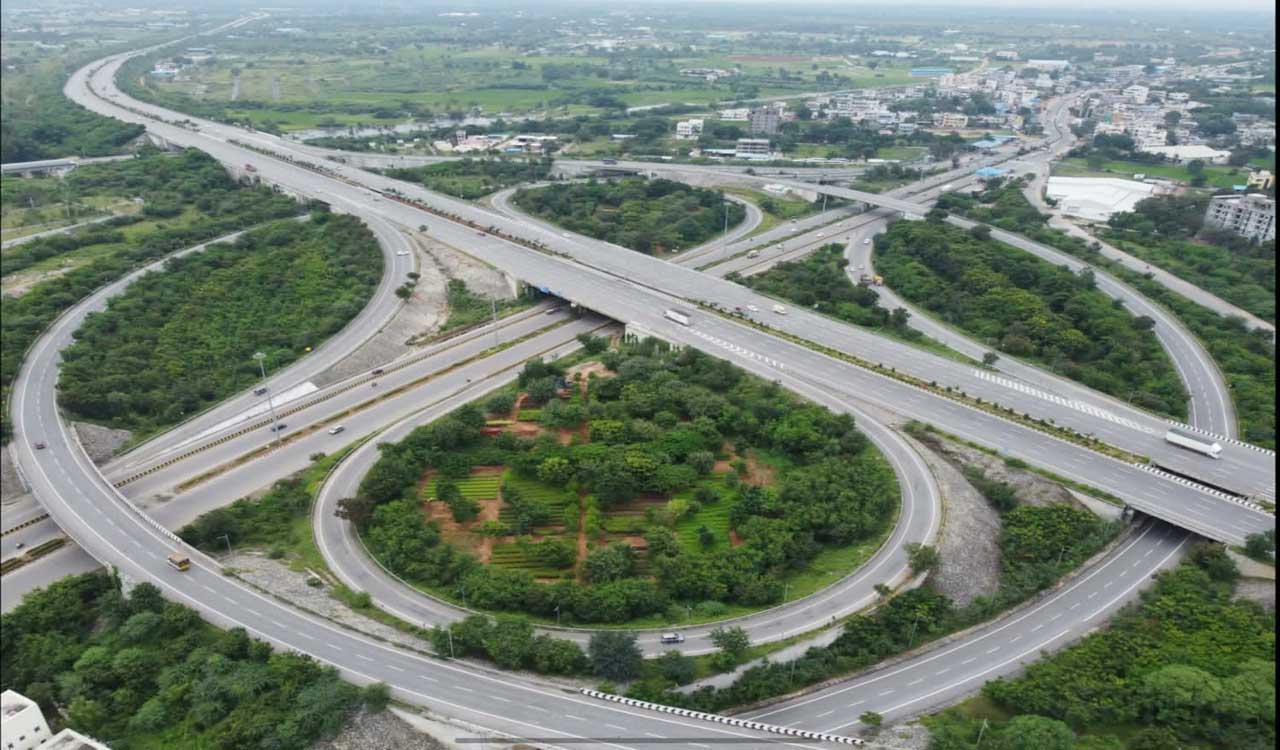 Overview
Hyderabad has beaten the cities like Paris, Bogota, Mexico City, Montreal and Fortaleza to receive World Green City Award 2022 – the best across all six categories.
Hyderabad received the award at the International Association of Horticulture Producers (AIPH) 2022.
The announcement of the winners under six categories and the grand winner was made during the special gala dinner at the IUCN Leaders Forum held in Jeju, South Korea.
The six categories of award are Living Green for Biodiversity, Living Green for Climate Change, Living Green for Health and Wellbeing, Living Green for Water, Living Green for Social Cohesion and Living Green for Economic Recovery and Inclusive Growth
Hyderabad won "Living Green for Economic Recovery and Inclusive Growth" during the AIPH event.
"Living Green for Economic Recovery and Inclusive Growth" category focuses on creating systems and solutions that allow all of the city's residents overcome economic distress and grow.
In this category, the greening of the Outer Ring Road was submitted for Hyderabad's nomination.
The city was recognized as the global leader in nature-oriented approaches to city design, form and function.
About Outer Ring Road
Outer Ring Road (ORR) in Hyderabad is called the "Green Necklace to the State of Telangana". It is officially called the Jawaharlal Nehru Outer Ring Road. This 158 km long 8-lane ring road expressway encircles Hyderabad. It caters to the speed of up to 100 km per hour. It eases connectivity between various national highways from Hyderabad to Vijayawada and Warangal along with the state highways. The project was implemented by the state government of Andhra Pradesh through a Special Purpose Vehicle (SPV) called Hyderabad Growth Corridor Limited (HGCL). The objectives of the project are minimising pollution in the city, reducing congestion and providing quicker access to key parts of Hyderabad and various urban nodes outside the city by connecting national highways and state highways.
Global Hunger Index 2022
The Global Hunger Index (GHI) 2022 was released recently.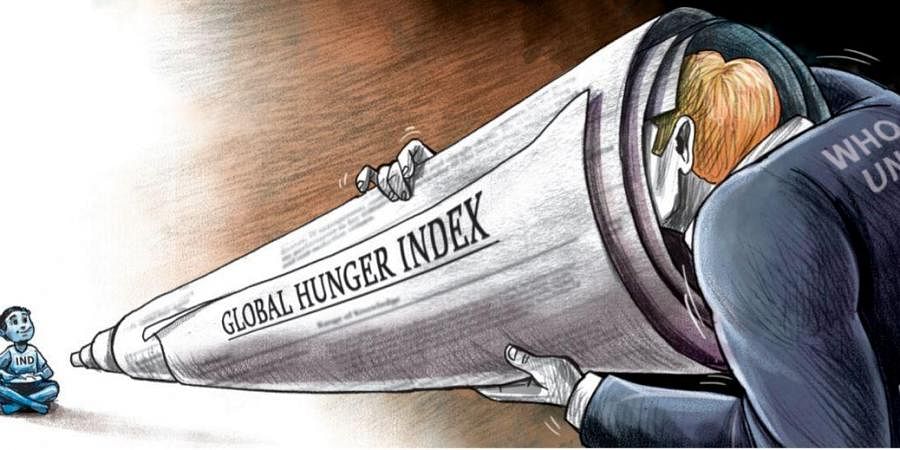 Overview
What is Global Hunger Index?
The GHI has been released since 2000 by the European NGOs – Concern Worldwide and Welthungerhilfe.
It aims to track prevalence of global hunger by region and by country.
A low score means the country will be ranked higher, implying a better performance.
Its ultimate aim is to help the world achieve "Zero Hunger by 2030" – one of the SDGs of the United Nations. It does not rank certain high income countries.
It focuses on 4 main parameters – undernourishment (inadequate food), child wasting (acute undernutrition among children), child stunting (chronic undernutrition) and child mortality (inadequate nutrition and unhealthy environment).
Countries scoring less than or equal to 9.9 on a 100-point scale will come under "low" category of hunger.
The "serious" category countries are those that score between 20 and 34.9 and "extremely alarming" category countries are those scoring above 50.
India's performance
Out of 121 countries, India's GHI ranking fell from 101 in 2021 to 107 this year.
It is ranked behind its neighbors – Nepal (81), Pakistan (99), Sri Lanka (64) and Bangladesh (84).
Afghanistan, at the 109th position, is the only Asian country ranked behind India.
India's score in all four indicators was poor, especially for the prevalence of child wasting.
Child wasting has increased from 15.1 in 2014 to 19.3 and child undernourishment increased from 14.8 in 2014 to 16.3.
India has the highest child wasting rate in the world – higher than it was in 1998-1999.
India improved its performance in other two indicators – child mortality (3.3) and child stunting (35.5).
Sri Lankan author Shehan Karunatilaka won Britain's Booker Prize 2022
Overview
Sri Lankan author, Shehan Karunatilaka has won Britain's Booker Prize 2022 for fiction for his work "The Seven Moons of Maali Almeida", about a journalist murdered amid the country's sectarian strife. The judges praised the "ambition of its scope, and the hilarious audacity of its narrative techniques". Karunatilaka's second novel, The Seven Moons of Maali Almeida comes more than a decade after his debut, Chinaman, which was published in 2011.
Aayan Khan, the youngest player in men's T20 World Cup 2022
Overview
India to Host SCO National Coordinators Meet
Overview