विशेष सूचना
हम GyanOk को नयी TDS पॉलिसी (वित्त अधिनियम 2023 के तहत, आयकर अधिनियम 1961 में पेश की गई धारा 194BA) के अनुसार बदल रहे हैं। तब तक के लिए वॉलेट से निकासी पर भी प्रतिबंध रहेगा, हालाँकि, यह सुनिश्चित करने के लिए कि हमारे उपयोगकर्ता बिना किसी रुकावट के अपने ज्ञान को बढ़ाना जारी रख सकें, सभी टूर्नामेंट और कॉम्पिटिशन निःशुल्क जारी रहेंगे।
Important Notice
We are adapting GyanOk in accordance with the recent TDS policy changes (as outlined in Section 194BA of the Income Tax Act, 1961, by the Finance Act 2023). During this transition, withdrawals from the wallet will be temporarily suspended. However, all tournaments and competitions will remain free of charge to ensure that our users can continue to enhance their knowledge without any interruption.
17 September 2022

By GyanOk
Daily Current Affairs Notes for 17 September 2022
Jharkhand becomes the 3rd state to have Food Security Atlas
Overview
Jharkhand has become the third state after Bihar and Odisha in eastern India to have Food Security Atlas for its rural areas. Odisha and Bihar had their Atlas launched in 2018. Food Security Atlas of Rural Jharkhand 2022' launched in Ranchi. Finance Minister of Jharkhand, Dr Rameshwar Oraon assured that the government would make efforts towards giving quota and green cards to the food insecure districts of Jharkhand.
key points of the Atlas:
This Atlas is an effort toward mapping the food security situation in the state. It has been prepared by the Delhi-based Institute for Human Development (IHD) as part of the research initiative of the Indira Gandhi Institute of Development Research, Mumbai.`
This document will play an important role in informing policy. Given the poor monsoon this year there is a drought-like situation in many districts of the state. Hence, the availability of food is an issue due to the low extent of irrigation and ensuring food security is an even bigger issue wherein 75 per cent of the people need attention whose hunger needs to be eradicated.
Karnataka Right to Freedom of Religion Bill
The 'Karnataka Protection of Right to Freedom of Religion Bill' was recently passed by the state legislative council.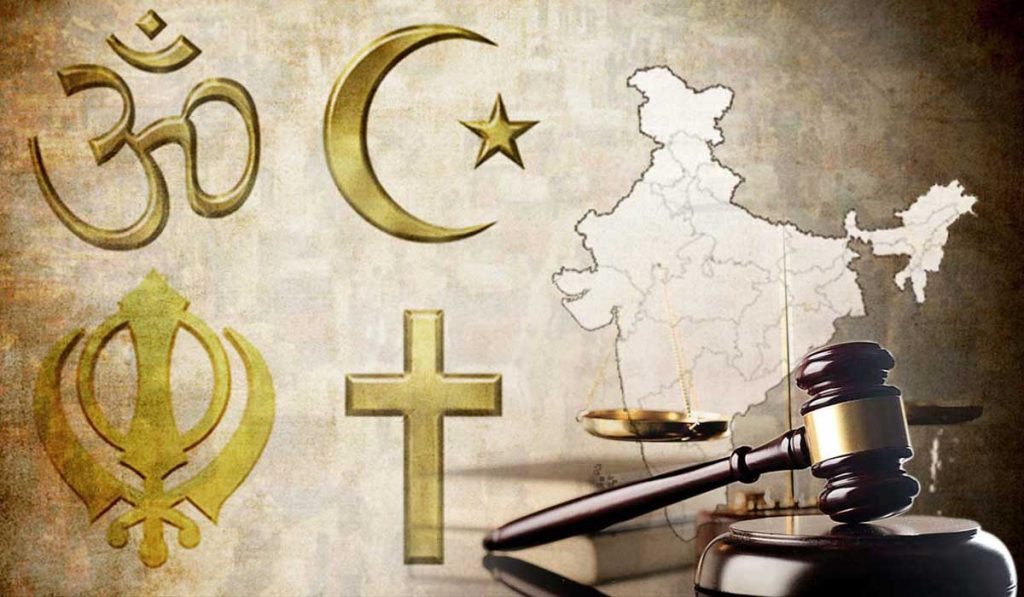 Overview
Karnataka's anti-conversion bill was passed by the legislative assembly in December 2021.
The bill bans forced religious conversions by direct or indirect means.
It gives specific procedures for undertaking a religious conversion.
This bill gives penalty to anyone who forcibly convert minor, woman, SC/ST, or a person of unsound mind with 3 to 10 years imprisonment and a fine of Rs.50,000.
Mass conversion (two or more people) could result in 3 to 10 years of imprisonment and Rs.1 lakh fine.
Under this legislation, any individual seeking to convert their religion must submit a declaration at least 30 days before the conversion to the District Magistrate.
The religious convertor is also required to submit a form to the DM at least 30 days before the intended conversion.
After these submissions, the DM would notify the proposed religious conversion on the notice board of the offices of DM and Teshsildar.
Within 30 days of the public notice, anyone can file an objection to the conversion.
If any such objection occurs, the DM is required to conduct an inquiry to investigate the intension, purpose and cause of the proposed conversion.
Any conversion that occurs while not following the procedure will be considered illegal and void.
Anti-conversion bills
Besides Karnataka, other states have also passed similar legislations. Their purpose is to ban unlawful religious conversions, protect those who are forced to convert from one religion to another through misinterpretation, force, undue influence, coercion, allurement, promise of marriage or any other fraudulent means. Other states that introduced anti-conversion bills are Uttar Pradesh, Himachal Pradesh, Gujarat, Chhattisgarh, Odisha, Madhya Pradesh, Arunachal Pradesh, Uttarakhand, and Jharkhand.ma
Jharkhand increases reservations for SCs, STs, Others
The Jharkhand Government recently approved a proposal to grant 77 per cent reservation in the state government jobs for people belonging to Scheduled Castes, Scheduled Tribes, backward classes, OBC and other economically weaker sections.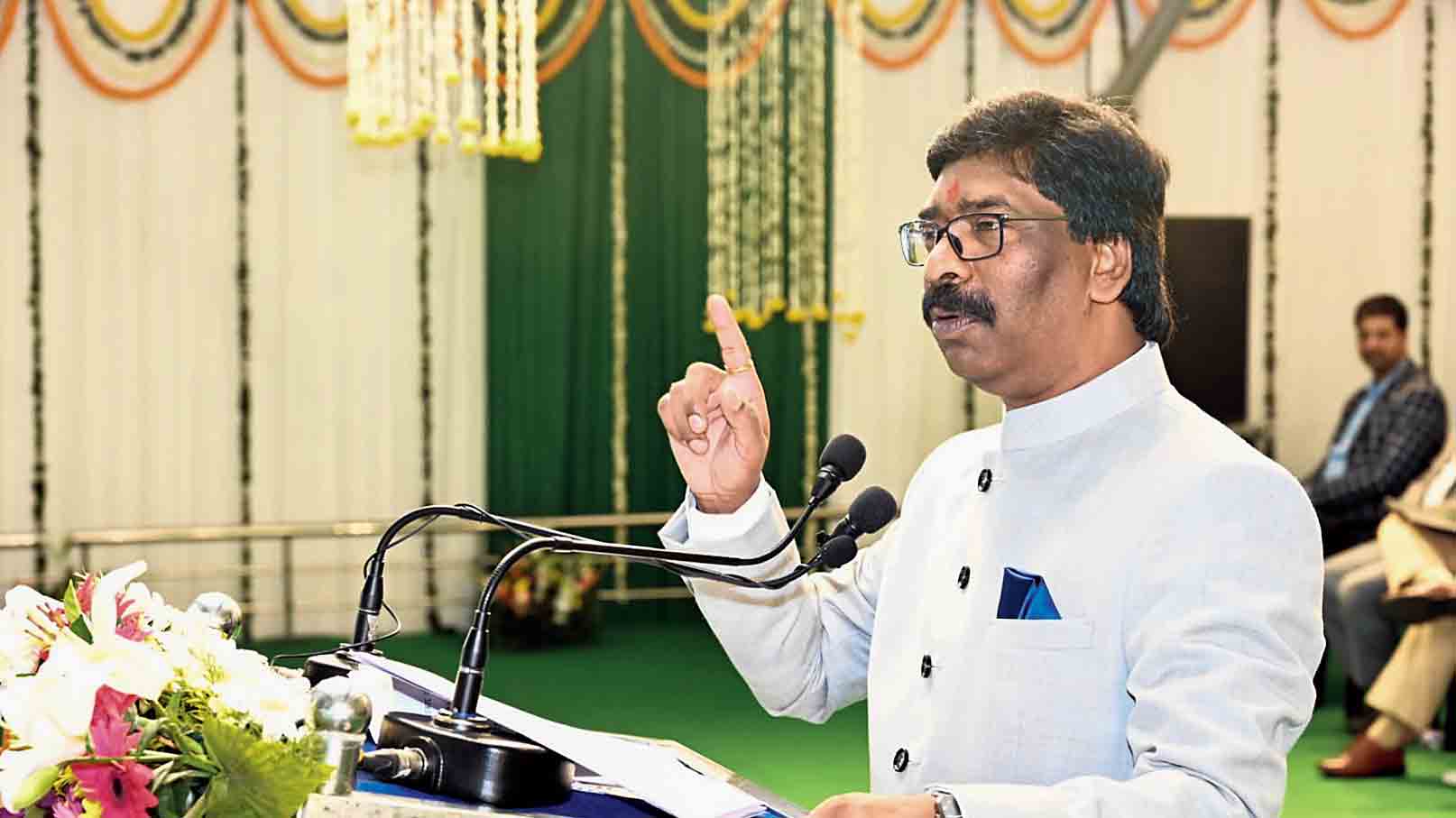 Overview
The state government of Jharkhand has approved a bill to amend the Jharkhand Reservation of Vacancies in Posts and Services Act, 2001.
The amendment bill provides 77 per cent reservation to SC, ST, BC, OBCs and economically weaker sections.
It has increased the OBC reservation to 27 per cent from the present 14 per cent.
It provides quota of 12 per cent for people belonging to local SC communities and 28 per cent for local ST communities.
The extremely Backward Class people are given 15 per cent reservation and OBCs are given 12 per cent reservation.
Economically backward individuals who are not included in other reserved categories are given 10 per cent reservation.
The reservations in the government jobs would curtail migration of people to other states across India.
Increasing reservation limits, especially for other backward classes (OBCs) has been a long-pending demand in Jharkhand.
The state government also approved the "Jharkhand definition of local persons and for extending the consequential, social, cultural and other benefits to such local persons Bill, 2022".
This bill considers people whose ancestors have their name in the 1932 khatiyan (land records) or before as local inhabitants of Jharkhand.
Those who are landless or do not have their or their families' names in the 1932 Khatiyan, respective gram sabha would have the power to certify them based on language and customary traditions.
This decision comes after the tribes demanded that the last land survey conducted by the British in 1932 must be used for determining who the local inhabitants were.
The State Government has decided to request the Central Government to include the bill in the Ninth Schedule of the Constitution.
NCERT's guidelines for early identification of mental health problems in students
Recently, the National Council of Educational Research and Training (NCERT) issued the guidelines for "Early identification and intervention for mental health problems in school going children and adolescents".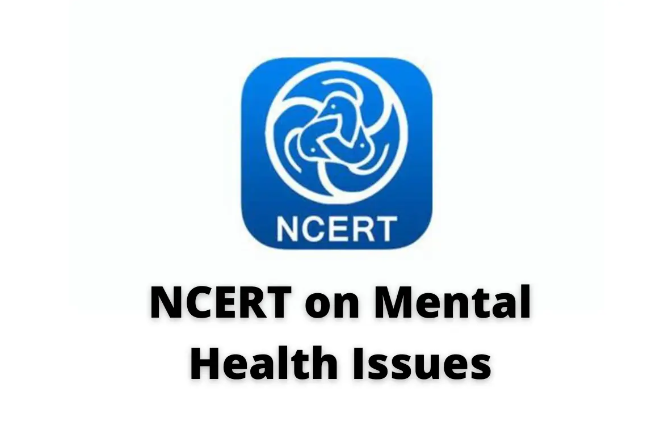 Overview
The guidelines were released after a nationwide survey found that exams, results and peer pressure has caused an increase in stress and anxiety levels among school students.
The guidelines require every school or groups of schools to set up a mental health advisory panel.
This panel should be chaired by the principal and must include parents, teachers, students and alumni as members.
This panel would be involved in raising awareness and implementing age and gender-appropriate school mental health programme every year.
The guidelines also require schools to identify behavior, substance abuse and self-harm, depression and developmental concerns among students.
Teachers are mandated to be informed and trained to identify early warning signs as they are the primary caregivers.
They will be trained to identify early signs of attachment issues, separation anxiety, school refusal, communication issues, anxiety patterns, depressive state, conduct-related issues, excessive internet use, hyperactivity, intellectual disability and learning disabilities.
The teachers are also required to raise awareness about bullying among students and create confidential means for students to report such incidents.
Mental health issues among students
A recent study conducted by the NCERT involving 3 lakh students from across India has found that about 81 per cent of students suffer anxiety because of exams and studies. Such mental health issues may be caused the large-scale suicide cases reported among students by the National Crime Records Bureau (NCRB). Mental health issues are found to occur during early stage of life. Over 50 per cent of mental health conditions occur at the age of 14 and three-fourth occur by the age of 25.
Kantar BrandZ India: TCS now India's most valuable brand
Overview
Kantar's BrandZ report said: IT services firm Tata Consultancy Services became India's most valuable brand in 2022, according to a report by market data and analytics firm Kantar, displacing long-time topper HDFC Bank. TCS, with a brand value of $45.5 billion in 2022, is followed by HDFC Bank at $32.7 billion. HDFC Bank has held the No.1 position since the ranking was unveiled in 2014.
Highlights:
After bouncing back from the pandemic shock, India's top 75 brands now are worth a combined $393 billion, or 11% of India's national GDP, Kantar said. These brands have reported a compounded annual growth rate (CAGR) of 35% in their brand value since 2020.
Technology providers and B2B brands aced the rankings this year, contributing over a third of total brand value. Purpose and sustainability are major drivers of value growth for brand success.
Kantar BrandZ Top 10 Most Valuable Indian Brands 2022
| Rank | Brand | Category | Brand Value 2022 (USD mil) |
| --- | --- | --- | --- |
| 1 | Tata Consultancy Services | Business Solutions & Technology Providers | 45,519 |
| 2 | HDFC Bank | Banks | 32,747 |
| 3 | Infosys | Business Solutions & Technology Providers | 29,223 |
| 4 | Airtel | Telecom Providers | 17,448 |
| 5 | Asian Paints | Paints | 15,350 |
| 6 | State Bank of India | Banks | 13,631 |
| 7 | LIC | Insurance | 12,387 |
| 8 | Kotak Mahindra Bank | Banks | 11,905 |
| 9 | ICICI Bank | Banks | 11,006 |
| 10 | Jio | Telecom Providers | 10,707 |