Important Notice
We are adapting GyanOk in accordance with the recent TDS policy changes (as outlined in Section 194BA of the Income Tax Act, 1961, by the Finance Act 2023). During this transition, withdrawals from the wallet will be temporarily suspended. However, all tournaments and competitions will remain free of charge to ensure that our users can continue to enhance their knowledge without any interruption.
Daily Current Affairs Notes for 17 January 2023
Viacom18 bagged Women's IPL media rights for Rs 951 cr for next 5 years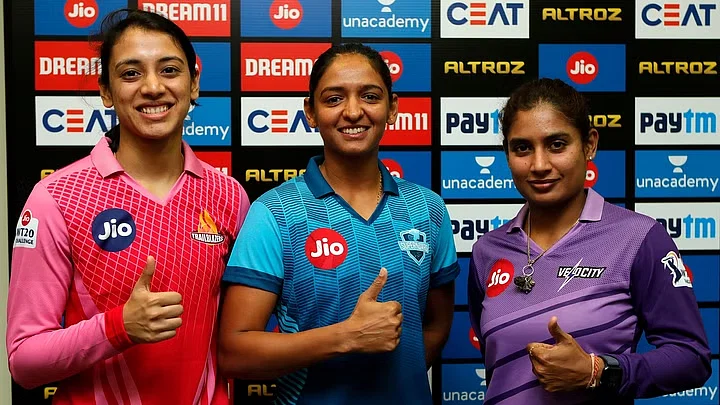 Overview
The Viacom18 on Monday secured the Women's Indian Premier League (IPL) media rights value for the 2023-2027 cycle for a total of Rs 951 crore. This means the per match value will be close to Rs 7.09 crore for next five years.
The five WIPL franchises will be unveiled on January 25 by the BCCI.
The news comes as a massive development for women's cricket on Monday as Women Indian Premier League (WIPL) media rights was auctioned. The news was confirmed by Board of Control for Cricket in India (BCCI) secretary Jay Shah on his Twitter account on Monday.
"Women's cricket has been on the up since a few years and the recently concluded bilateral series against Australia is a great testament to how popular women's cricket has become in India," BCCI president Roger Binny said in a release issued by the board.
"The broadcasters play a key role in taking the game to a wider audience and their active interest in the league is a clear indication that the Women's Indian Premier League is headed in the right direction. The per-match valuation of Rs INR 7.09 crore is something that has never previously been registered for a women's game," Shah said.
IPL governing council chairman Arun Singh Dhumal said: "The faith of all our bidders for this process also testifies that they see value in investing in this property which will only be growing with each passing year.
"Women's cricket has shown immense growth in the past few years and our own T20 league, it only solidifies our approach towards women's cricket and the potential it has for growth in India."

Some of the country's biggest stars in the women's game, such as national team skipper Harmanpreet Kaur and senior opener Smriti Mandhana, lauded the BCCI after the big announcement.

"Huge congratulations to Viacom18 and @BCCI, @JayShah for a historic day in women's cricket. Today marks a new era where our women cricketers will get the platform they deserve to thrive, excel and develop on the global stage. I'm sure you'll be mesmerized by the talent we have!" Harmanpreet tweeted.

Mandhana said, "Today's a day that every Indian women cricketer will remember. The #WIPL is finally taking shape. @BCCI, @JayShah and all those involved deserve huge praise. Women's cricket will go to the next level with this global stage provided. Come on girls, it's all yours for the taking!"

Viacom has pledged INR 951 crore, and INR 7.09 crore for each match, for the next five years.

The Women's T20 Challenge was initially held as an exhibition tournament, but the BCCI last year eventually made the decision to introduce the WIPL, with the first season's opening match scheduled for March. The BCCI has not officially released the tournament's schedule, but it is widely believed that the first season, which would consist of 22 matches, will take place between March 5 and March 23.

Uncapped cricketers have been given two alternatives, while players with caps--those who have represented India or are currently on a central contract--can select either Rs. 30 lakh, Rs. 40 lakh, or Rs. 50 lakh as their base pricing (Rs. 10 lakh and Rs. 20 lakh).

Prior to the WIPL, the base price has been separated into five categories, ranging from Rs. 10 lakh to Rs. 50 lakh. The auction's registration cutoff date is January 26.



Akane Yamaguchi & Viktor Axelsen win Malaysia Open women's, men's singles crowns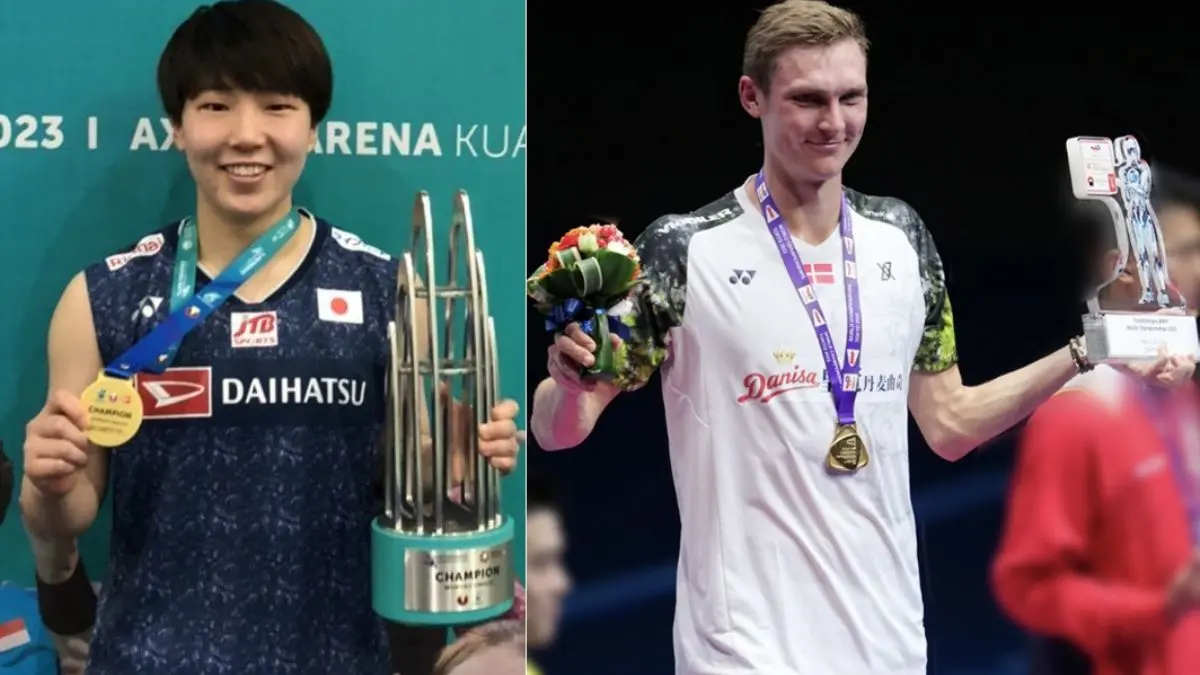 Overview
Malaysia Open Super 1000 titles
Akane Yamaguchi and Viktor Axelsen won the Malaysia Open Super 1000 women's and men's singles titles in Kuala Lumpur, Malaysia. Yamaguchi, the reigning world champion, registered a come-from-behind win over world no. 4 An Se Young to clinch the Super Series Premier title. Yamaguchi won her maiden Super Series Premier title at the China Open in 2017.
The men's singles final saw a repeat of last month's World Tour Finals. Axelsen, the regaining Olympic and world champion, won the Malaysia Open title in straight games, beating Japanese youngster Kodai Naraoka in 40 minutes. This was Axelsen's ninth Super Series Premier title and third Malaysia Open crown.
Other winners in different categories:
China's Chen Qingchen-Jia Yifan, the world no. 1 pairing in women's doubles, blew away South Korea's Baek Hana-Lee Yulim 21-16, 21-10 in 52 minutes.
In mixed doubles, the world no. 1 pairing of Zheng Siwei-Huang Yaqiong, carrying on their last season's dominating display, claimed the season's first Super Series Premier title.
PM Modi Shared Glimpse of 'Your Exam, Your Methods-Choose Your Own Style'

Overview
Prime Minister Narendra Modi has shared snippets titled 'Your Exam, Your Methods-Choose Your Own Style' from Exam Warriors book and urged students to share how they prepare for exams. In his message, the Prime Minister said that in the book Exam Warriors, one Matra is 'Your Exam, Your Methods – Choose Your Own Style. He urged all students to share their interesting experiences while preparing for the exams. The Prime Minister said, it will surely motivate Exam Warriors.
"Geospatial Hackathon" launched to encourage innovation and start-ups in India

Overview
"Start-Ups in new emerging technologies are key to India's future economy," said Union Minister of State for Science and Technology, Jitendra Singh, during the launch of the Geospatial Hackathon on January 14.
India is on the verge of a geospatial revolution
Notably, half of India's population is under the age of 40 and is very aspirational, and it is evident that the Indian Start-Up economy crossed a major milestone as it added the 100th Indian Start-Up to the Unicorn club in 2022. These figures are indicative of potential of the Indian Start-Up economy, and the Geospatial Hackathon is an opportunity to promote innovation and create opportunities for young entrepreneurs.

The Union Minister invited the nation's youth to participate and contribute towards the building of the nation's geospatial economy. In line with PM Narendra Modi's vision, he added that India is on the verge of a geospatial revolution, and that a healthy synergy among government, industry, and the scientific community will tremendously boost economic output and help India become a $10 trillion dollar economy by 2030.

The Geospatial Hackathon seeks to promote innovative and cutting-edge solutions from India's vibrant start-up community as well as recognise research work that could be applied to solve geospatial issues.

Union Minister Dr. Jitendra Singh appreciated the Ministry of Science and Technology, Survey of India, IIIT Hyderabad and Microsoft India for planning, participating and designing the Geospatial Hackathon, which he said will serve as a formal launchpad for India's geospatial strategy and policy, which envisions making India a global leader in the geospatial sector in times to come and becoming truly Atmanirbhar.
He also appreciated all the partnering agencies, academia, research institutions, industries, and think tanks that had joined for the cause on the occasion of Makar Sankranti, celebrated across India with different names and rituals.
He added that to achieve the Sustainable Development Goals by 2030, there is an urgency for our country to have reliable geospatial information for effective policy development, programming, and project operation.
After the unlocking of the Space Sector in 2020 for private participation, the Central Government has taken various initiatives to liberalise and democratise the geospatial sector. The Minister emphasised that with the launch of the National geospatial policy, India is walking the path of promoting ease of doing business in the entire geospatial sector, and it will catalyse the mission to build India's vibrant and globally competitive geospatial ecosystem.
In his opening remarks at the United Nations World Geospatial Information Congress 2022, PM Narendra Modi stressed that "Geospatial technology is driving inclusivity across the nation leaving no one behind".
All about the Hackathon
The Department of Science and Technology has announced the Geospatial Hackathon to promote innovation and Start-Ups in India's geospatial ecosystem.
The Geospatial Hackathon will conclude on March 10, 2023, with two sets of hackathon challenges to determine four winners for the "best solutions" to the geospatial select problem statements: the Research challenge and the Start-Ups challenge.

The aim of this hackathon is to promote partnerships not only among the public and private geospatial sectors but also to strengthen our country's geospatial Start-Up ecosystem.
Dr. S. Chandrasekhar, Secretary, Ministry of Science and Technology, said that during the challenge, various geospatial datasets related to the problem statements will be made available to all the participants to analyse this data and create insightful data processing, solutions, and servicing tools. He said, building on the concepts of 'open innovation' and 'open data sharing', the challenge is likely to benefit stakeholders across the Geospatial community in India.