Important Notice
We are adapting GyanOk in accordance with the recent TDS policy changes (as outlined in Section 194BA of the Income Tax Act, 1961, by the Finance Act 2023). During this transition, withdrawals from the wallet will be temporarily suspended. However, all tournaments and competitions will remain free of charge to ensure that our users can continue to enhance their knowledge without any interruption.
Daily Current Affairs Notes for 16 March 2023
ICC Player of the Month for February: Ashleigh Gardner & Harry Brook
The International Cricket Council (ICC) has announced the recipients of the ICC Player of the Month awards for February 2023.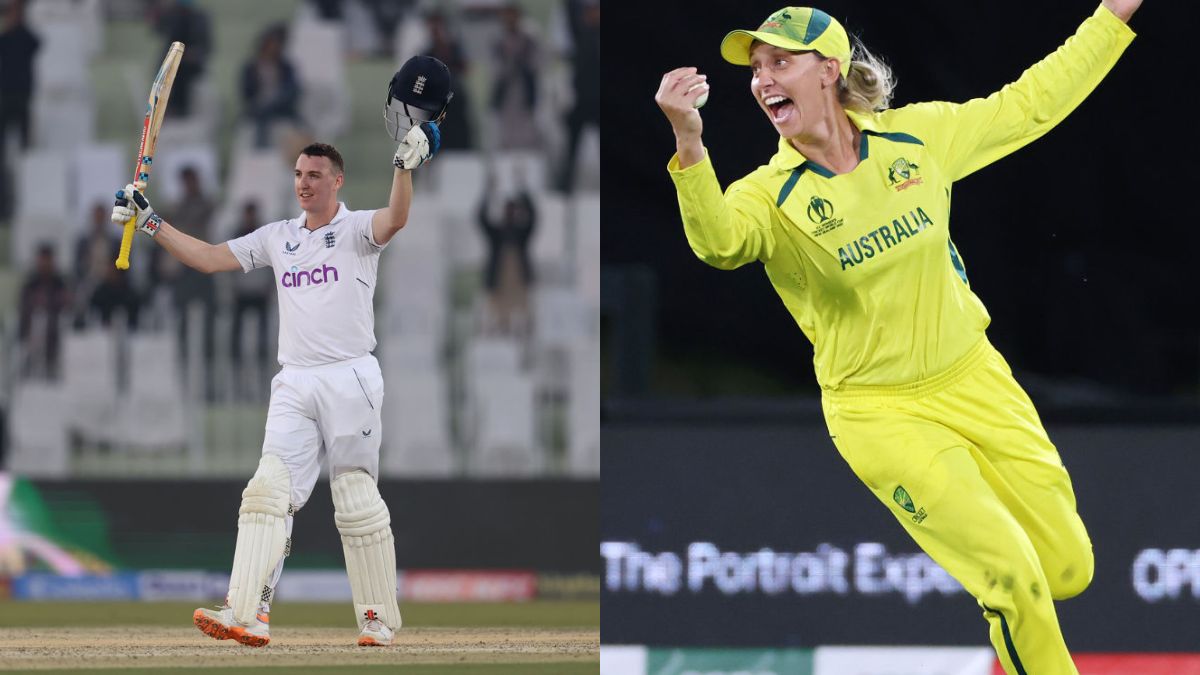 ICC Player of the Month for February
The International Cricket Council (ICC) has announced the recipients of the ICC Player of the Month awards for February 2023. Ashleigh Gardner from Australia has been named the ICC Women's Player of the Month, while Harry Brook from England has been awarded the ICC Men's Player of the Month title. This is a repeat of the results from December 2022, when both players received their first awards after their successful performances in both the short and long formats of the game for their respective teams.
ICC Women's Player of the Month, February 2023: Ashleigh Gardner
Ashleigh Gardner has been awarded the ICC Women's Player of the Month for February in recognition of her outstanding contributions to Australia's defense of their Women's T20 World Cup title in South Africa. As the top-ranked T20I all-rounder in the MRF Tyres ICC Women's Player Rankings, she demonstrated her all-round abilities by taking wickets consistently and making significant contributions with the bat throughout the tournament. Her successful campaign culminated in her being awarded the Player of the Tournament title.
To win the award, Gardner emerged victorious over two other nominees, Nat Sciver of England and Laura Wolvaardt of South Africa, both of whom had delivered outstanding performances during the ICC Women's T20 World Cup, as well as two other stars of the tournament.
ICC Men's Player of the Month, February 2023: Harry Brook
For the second time, Harry Brook has been named the ICC Men's Player of the Month, underscoring his growing reputation in international cricket. He has been exceptional in all formats of the game, and his performances in recent Test matches for England have highlighted his immense potential. Brook's bold and aggressive strokeplay has been a highlight, thrilling spectators in a captivating Test series, and he continued to deliver big scores in New Zealand last month.
To clinch his second ICC Men's Player of the Month award, Brook emerged victorious over Ravindra Jadeja and Gudakesh Motie, who were also nominated for the accolade. With this achievement, he joins the ranks of Babar Azam, Pakistan's cricketer of the year for 2022, as the only two players to have received the honour twice.
GPT-4, a new generation of AI language model announced by OpenAI
GPT-4, AI language model by OpenAI: GPT4, the most recent release of OpenAI's large language model, which powers popular apps like ChatGPT and the new Bing, has been announced.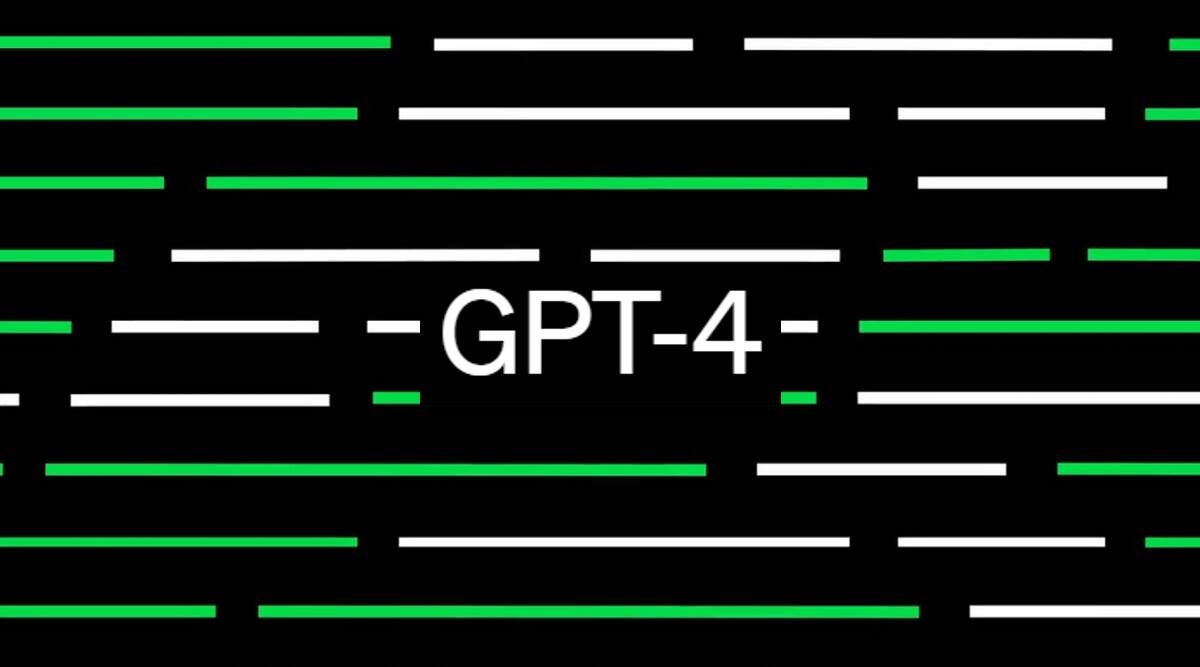 GPT-4, AI language model by OpenAI
OpenAI has announced the latest release of its large language model, known as GPT-4. This advanced model powers popular apps such as ChatGPT and the new Bing search engine. According to OpenAI, GPT-4 is more sophisticated than its predecessor and has been trained on even more data, making it more expensive to operate. The San Francisco-based research company claims that GPT-4 represents a significant step forward in natural language processing technology.
GPT-4, AI language model by OpenAI: Key Points
According to OpenAI, GPT-4 has the ability to address complex problems with greater accuracy and is more innovative and collaborative than its previous version.

GPT-4 is capable of generating, revising, and iterating content alongside users in assignments that involve both creative and technical writing. Furthermore, the model can respond to both textual and graphical inputs.

GPT-4 may produce analyses, classifications, and captions.

Furthermore, GPT-4 has the capacity to process up to 25,000 words of text, enabling extended conversations, content generation, and document analysis and search.

OpenAI, headquartered in San Francisco, has claimed that the newly launched model will produce fewer factually inaccurate responses.

In fact, the company claims that GPT-4 surpasses human performance on several benchmark tests.

OpenAI reports that GPT-4 achieved a score at the 90th percentile on a simulated bar exam, 93rd percentile on a SAT reading test, and 89th percentile on a SAT math test.

The company acknowledges that GPT-4 has its limitations, including "social biases," "hallucinations," and susceptibility to "adversarial cues."
Is GPT4 better than the other versions?
GPT-4 is not a significant improvement over GPT-3.5, and instead represents a more incremental step forward in the evolution of OpenAI's flagship language model.

Distinguishing between GPT-3.5 and GPT-4 can be challenging in casual conversation.

As the task becomes more challenging, GPT-4 stands out from GPT-3.5 by demonstrating greater reliability, creativity, and the ability to handle significantly more complex instructions.
What does the term GPT stand for?
Generative Pre-trained Transformer (GPT) is an artificial intelligence deep learning approach that employs neural networks to produce human-like writing.
"GPT-4" is the fourth version of OpenAI's software, which stands for "Generative Pre-trained Transformer 4."

By analyzing massive amounts of data on the internet, GPT-4 generates writing that closely resembles human language and provides detailed responses to user queries.

OpenAI has developed GPT-4, a language model that is capable of generating text that closely resembles human speech.

This latest version of ChatGPT has been updated with the GPT-4 technology, building upon its previous GPT-3.5 architecture.
In three key areas, namely creativity, visual comprehension, and context handling, OpenAI asserts that GPT-4 is more evolved.
Compared to its predecessor, GPT-4 is purportedly more creative when it comes to collaborating with users and developing new ideas. This extends to a wide range of applications, including music composition, screenplay writing, technical writing, and even adapting to the user's writing style.

OpenAI has improved the capacity of GPT-4 to process longer context, as well as enhance its creativity and ability to handle visual input.

The enhanced language model can now process up to 25,000 words of text input from users, and it can even engage with text obtained from a web link provided by the user. This expanded capacity can facilitate the creation of long-form content and enable "extended dialogues."

OpenAI has also enhanced the capacity of GPT-4 to engage with images. An example provided on their website demonstrates a chatbot being shown a picture of baking ingredients and then being asked what can be made with them. It is unclear whether GPT-4 can handle videos in a similar manner.
According to OpenAI, GPT-4 is deemed safer than its predecessor. The company asserts that after rigorous testing, it can generate results that are 40% more accurate than the previous version. Furthermore, it has an 82% reduced probability of generating content that is abusive or inappropriate.
What's happening with Microsoft Bing AI and ChatGPT?
It has been reported that penAI employed Microsoft Azure, a platform owned by the Redmond giant, to train their model.

OpenAI's GPT model powers both the popular chatbot ChatGPT and Microsoft's Bing AI conversation. After months of speculation, Microsoft recently confirmed that the new Bing AI chatbot is indeed powered by the GPT-4 model.
OpenAI has made the new model available to ChatGPT subscribers who pay the monthly subscription fee of $20, as well as through an API that allows developers to integrate the AI into their applications. OpenAI has already formed partnerships with several companies, such as Duolingo, Stripe, and Khan Academy, to include GPT-4 into their products.
Is this the era of AI?
In recent months, the competition for AI supremacy has intensified with the entry of Microsoft and Google into the fray. The generative AI technology will form the basis for a range of upcoming products.

OpenAI's presentation of ChatGPT in November led to its rapid popularity. With Microsoft's investment in OpenAI and its focus on generative AI, Google finds itself in a challenging position.

The prominent player in Silicon Valley is facing pressure to fully integrate AI capabilities into its key programs, such as Gmail and Docs.
Atal Innovation Mission launches ATL Sarthi
Atal Innovation Mission (AIM) – NITI Aayog launched ATL Sarthi, a comprehensive self-monitoring framework to strengthen the ever-growing ecosystem of Atal Tinkering Labs (ATL).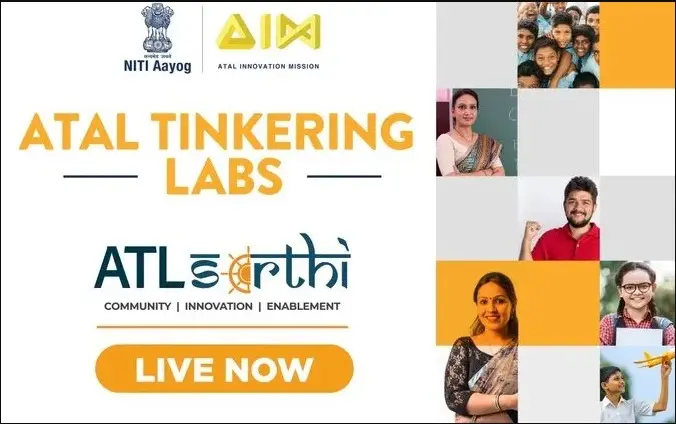 Atal Innovation Mission is creating Atal Tinkering Laboratories (ATLs) in schools throughout India with the goal of cultivating curiosity, creativity, and imagination in young students. These labs aim to instill skills such as design thinking, computational thinking, adaptive learning, and physical computing. To date, AIM has funded 10,000 schools to establish Atal Tinkering Labs (ATLs).
About ATL Sarthi
To achieve its objectives, AIM is continuously enhancing the ecosystem by creating tools and frameworks that can improve the performance of ATLs. One such initiative in this direction is ATL Sarthi. As its name suggests, Sarthi is a charioteer that will guide ATLs to become efficient and effective. The initiative is built on four pillars that ensure the improvement of ATLs' performance:
through regular process improvements like a self-reporting dashboard known as 'MyATL Dashboard' and
Compliance SOPs for schools to ensure financial and non-financial compliance,
on-ground enablement of ATLs in collaboration with relevant local authorities through a Cluster-based Approach and
providing ownership to schools to analyze their performance through Performance-Enablement (PE) Matrix.
The ATL Cluster's objective is to establish a self-sustaining model for facilitation and monitoring, where ATLs and local authorities collaborate with each other on the ground to form clusters of 20-30 ATLs in a specific region. These clusters can exchange knowledge with each other through training, collaborations, events, and best practices. AIM conducted a pilot of ATL Sarthi with various partners in regions such as Karnataka, Andhra Pradesh, and Gujarat.