Important Notice
We are adapting GyanOk in accordance with the recent TDS policy changes (as outlined in Section 194BA of the Income Tax Act, 1961, by the Finance Act 2023). During this transition, withdrawals from the wallet will be temporarily suspended. However, all tournaments and competitions will remain free of charge to ensure that our users can continue to enhance their knowledge without any interruption.
Daily Current Affairs Notes for 16 January 2023
India claimed victory over Sri Lanka by a record 317 runs in 3rd ODI

Overview
In Cricket, India scripted history yesterday by defeating Sri Lanka by the largest ever margin of 317 runs in the third and final ODI in Thiruvananthpuram. With this, India also clean sweeped the series by 3-0. Previous record of a win by a largest ever margin was with the New Zealand, for 290-run win over Ireland in 2008.

Chasing the target of 391 runs, visitors were all out at 73 in 22 overs. Mohammed Siraz claimed four wickets for India. Earlier, a century each by Shubman Gill and Virat Kohli guided Team India to a whopping total of 390 for 5. Gill slammed second ODI century of his career with 116 runs and Kohli remained unbeaten at 166 runs scoring 46th ODI century of his career.
United States R'Bonney Gabriel crowned 71st Miss Universe 2022
Overview
Miss Universe 2022: R'Bonney Gabriel from the USA is Miss Universe 2022. At the grand finale of the 71st Miss Universe contest, which took place on Sunday morning, Miss Universe 2021 Harnaaz Sandhu crowned the diva. In the 71st edition of the competition, Venezuela's Amanda Dudamel took second place, followed by Dominican Republic's Andreina Martinez as the second runner-up. Over 80 women from all over the world competed for the coveted title of Miss Universe during the three-hour competition, which was aired live on Saturday, January 14, from New Orleans' Ernest N. Morial Convention Center.
Divita Rai of India reached the top 16, but she was unable to advance further. India's participation in the 71st Miss Universe was restricted to the top 16 since she was unable to make it into the top 5. Nevertheless, she did the nation proud when she entered the final competition wearing a lovely pink dress and a gown.
In a gorgeous gown, Bonney Gabriel looked stunning at the Miss Universe 2022 competition. She was decked out in a crystal-covered gown and striking jewellery. As she received the title of her successor during the event, Harnaaz Sandhu, who won the title of Miss Universe 2021, sparkled brightly in a shimmering black dress with an intricate trail.
The winner of Miss Universe was 28-year-old Miss USA R'Bonney Gabriel, a fashion designer from Houston, Texas, who drove four hours to the pageant from her home. Her father is Filipino, while her mother is American. She stated that she wanted to use her title as Miss Universe 2022 to be a "transformational leader." After impressing the judges with her fiery bikini and cape, Miss USA wins the contest for the first time in eleven years.
PM Modi announces 'Aarogya Maitri' for medical supplies to developing nations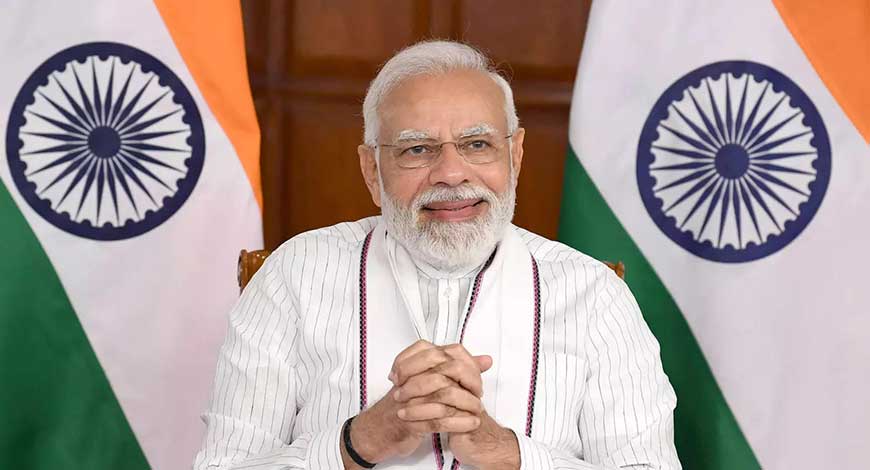 Overview
Prime Minister Narendra Modi has announced a new 'Aarogya Maitri' project on 13th January under which India will provide essential medical supplies to developing countries affected by natural disasters or humanitarian crises.
An overview of the news
Under this project, India will provide essential medical supplies to any of the developing countries affected by natural disasters or humanitarian crises.

PM announced at the Concluding Session of the two-day virtual 'Voice of Global South Summit'.

India will launch the Global South Science and Technology Initiative to share its expertise in areas like space technology and nuclear energy.

India will also set up a 'Global South Center of Excellence' for research on development solutions which can be scaled up and implemented around the world.

PM Modi also suggested a Global South Young Diplomats Forum that would help connect young officials with foreign ministries.

During the Covid pandemic, India's 'Vaccine Maitri' initiative supplied vaccines made in India to over 100 countries.
Captain Surbhi Jakhmola becomes 1st woman officer to be posted at BRO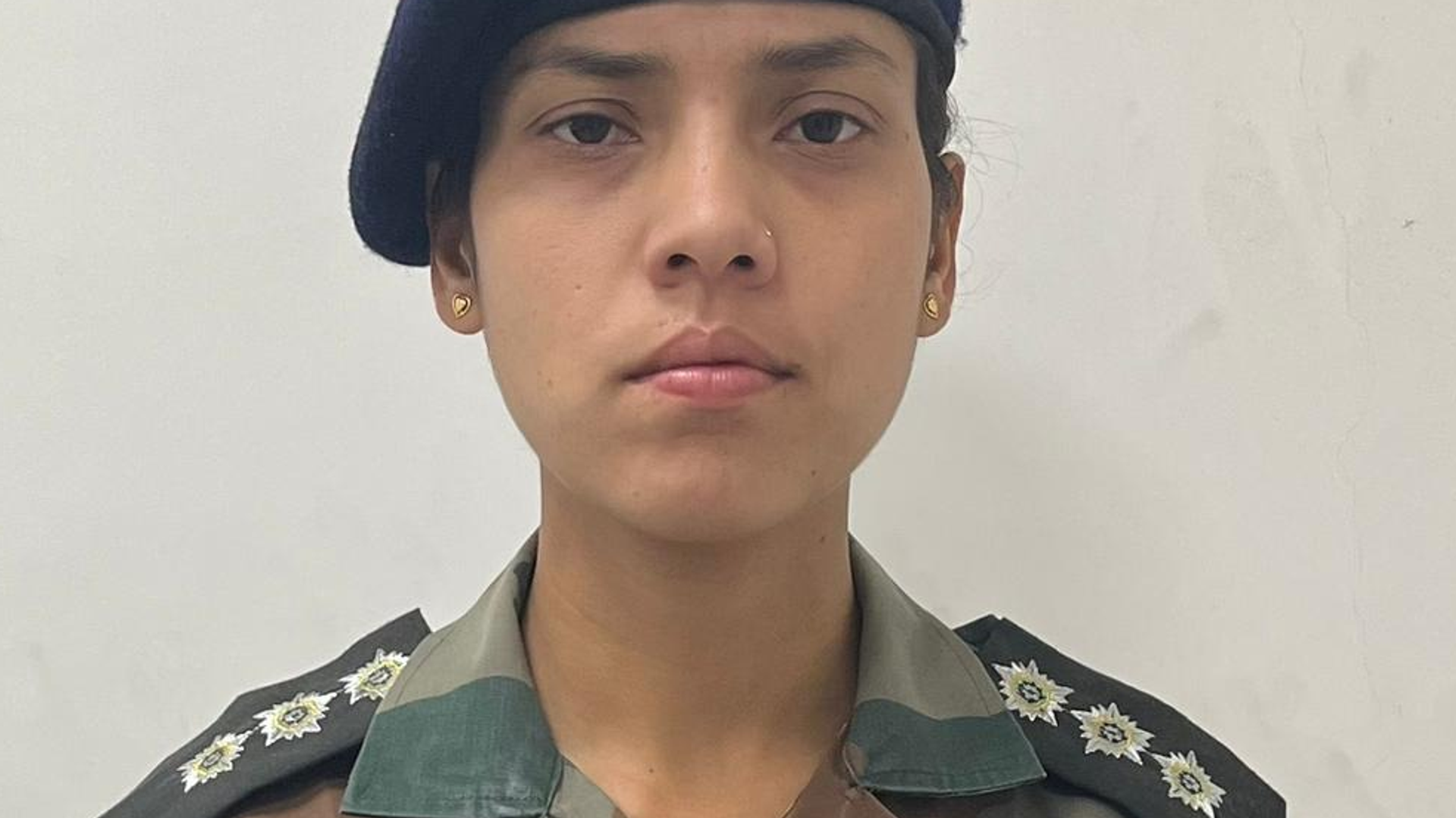 Overview
Captain Surbhi Jakhmola has AIR-3 rank, Civil Engineering, SSC Tech. BRO's deployment came after Indian Air Force deployed woman fighter pilot Avani Chaturvedi to Japan. She is supposed to be there for the Veer Guardian 2023 between January 16 to 26 at the Hyakuri Air Base, airspace in Omitama, and Iruma Air Base in Sayama in Japan. Chaturvedi, one of India's first three women fighter pilots will depart for Japan shortly. Chaturvedi belongs from Madhya Pradesh and was inducted into the IAF fighter squadron post training at the Air Force Academy in Dundigal, Hyderabad.
First, the Indian Armed Forces also deployed a woman officer, Captain Shiva Chauhan to a frontline post in Siachen Glacier. Siachen is considered the world's highest battlefield, and this is the first deployment of a woman officer. The officer for a three-month assignment went under rigorous training.
Captain Shiva Chouhan hails from Udaipur and completed her bachelor's degree in civil engineering from the NJR Institute of Technology in Udaipur. Chouhan is a Bengal Sapper Officer from Rajasthan.
The Indian Air Force has the highest proportion of women officers which is 3.69%, the Indian Navy at 6%, and the Indian Army at 3.97%. Women officers are doing an exemplary job at their respective ranks, and the Indian military institution has been supportive of it. They are providing opportunities for women to show what they have got which eventually resonates with gender equality.