The United States also took India off its Currency Monitoring List, along with Italy, Mexico, Thailand, and Vietnam.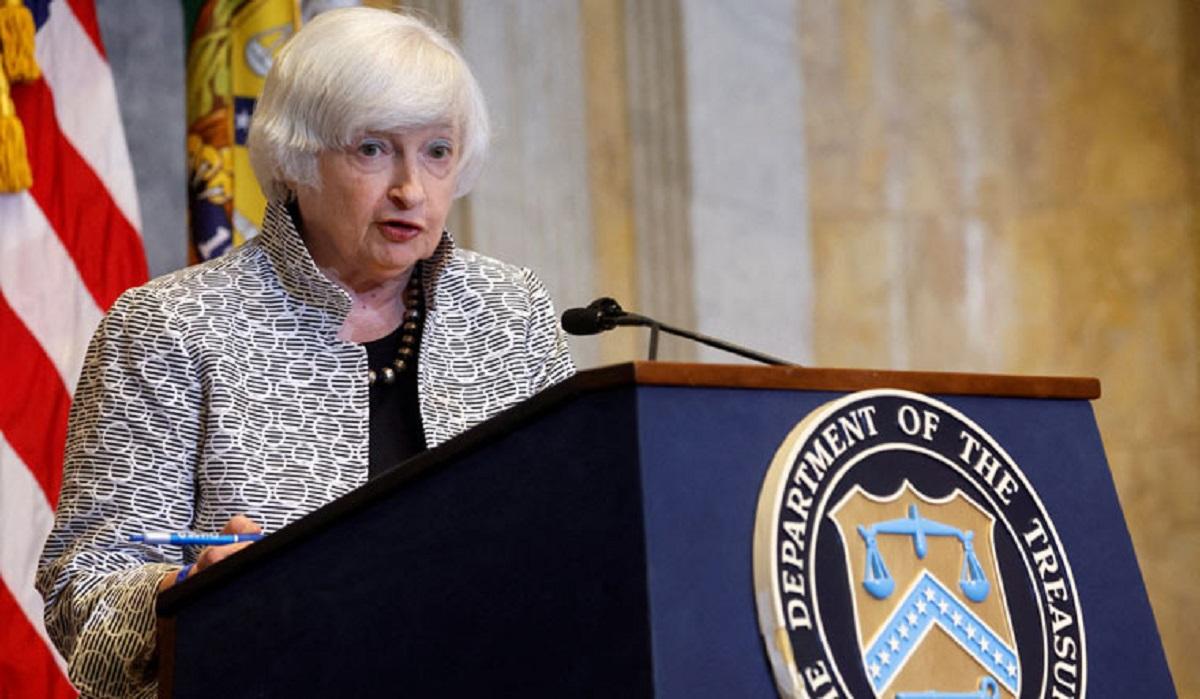 Overview
Why US treasury department removes India from its Currency Monitoring List?
78th US Secretary of the Treasury, Janet Yellen visited New Delhi and held talks with Finance Minister Nirmala Sitharaman. On her first visit to India, United States Treasury Secretary Janet Yellen quoted President Joe Biden, saying that India is an "indispensable partner to the United States". The United States also took India off its Currency Monitoring List, along with Italy, Mexico, Thailand, and Vietnam. India had been on the Monitoring List for the last two years. India and four other countries were removed from the Monitoring List as they now only met one of the three criteria for two consecutive reports.
Speaking at the US-India Businesses and investment Opportunities event in New Delhi, Janet Yellen said that the US will be extending support to India's presidency in G20 to achieve shared global priorities.
What does it means for India?
The removal from US' Currency Monitoring List) means that the Reserve Bank of India (RBI) can now take robust measures to manage the exchange rates effectively, without being tagged as a currency manipulator. This is a big win from a markets standpoint and also signifies the growing role of India in global growth." To manage exchange rates amid the rupee fall, the RBI recently took actions like buying dollars at the time of excess inflows and selling dollars at the time of outflows. For India, it is good news as we were designated a currency manipulator. The rupee could appreciate on account of this."
What is this Currency Monitoring List/US Currency Monitoring List?
As its name suggests, the list closely monitors the currency practices and policies of some of the US' major trade partners. The US Department of Treasury recently released its report on Macroeconomic and Foreign Exchange Policies of Major Trading Partners of the United States.

The report reviewed currency practices of the biggest trading partners of the US. When on the US' Currency Monitoring List, a country is considered a 'currency manipulator'. A currency manipulator is a designation applied by US government authorities to countries that engage in "unfair currency practices" for a trade advantage.
Putting a country under the Currency Monitoring List would mean that the country is artificially lowering the value of its currency to gain an unfair advantage over others. This is because the lower value of the currency will lead to a reduction of the export costs from that country. The report reviews the policies of the US' trading partners during the last four quarters ending in June 2022.
Three Criteria of Currency Monitoring List:
An economy meeting two of the three criteria in the Trade Facilitation and Trade Enforcement Act of 2015 is placed on the Watch List. Once a country meets all three criteria, it is labeled as a 'currency manipulator' by the US Department of Treasury. Once on the Monitoring List, an economy will remain there for at least two consecutive reports "to help ensure that any improvement in performance versus the criteria is durable and is not due to temporary factors". This includes:
(1) A significant bilateral trade surplus with the United States is a goods and services trade surplus that is at least $15 billion
(2) A material current account surplus is one that is at least 3% of GDP, or a surplus for which Treasury estimates there is a material current account "gap" using Treasury's Global Exchange Rate Assessment Framework (GERAF).
(3) Persistent, one-sided intervention occurs when net purchases of foreign currency are conducted repeatedly, in at least 8 out of 12 months, and these net purchases total at least 2% of an economy's GDP over a 12-month period.
According to the report, these countries are presently on the list:
China
Japan
Korea
Germany
Malaysia
Singapore
Taiwan
Why US treasury retained China form its list?
According to the report, China stands out among major economies due to its failure to disclose foreign exchange intervention and broader lack of transparency regarding important aspects of its exchange rate mechanism, which justifies the Treasury's close monitoring.
Currency Monitoring List is good or bad for any country?
A nation is regarded as a "currency manipulator" if it appears on the US Currency Monitoring List. The US government designates nations that use "unfair currency practices" to their advantage in international trade as currency manipulators.
Some interesting facts about the report:
Notably, Switzerland once again exceeded the thresholds for all three criteria, which is a parameter for being labelled as a "Currency Manipulator". But the term was not used by the Report and the Treasury Department maintained that there is not enough evidence to use the label for Switzerland.
The Treasury will continue its enhanced bilateral engagement with Switzerland, which commenced in early 2021, to discuss the Swiss authorities' policy options to address the underlying causes of its external imbalances, a media note said.