Important Notice
We are adapting GyanOk in accordance with the recent TDS policy changes (as outlined in Section 194BA of the Income Tax Act, 1961, by the Finance Act 2023). During this transition, withdrawals from the wallet will be temporarily suspended. However, all tournaments and competitions will remain free of charge to ensure that our users can continue to enhance their knowledge without any interruption.
Daily Current Affairs Notes for 13 January 2023
Harry Brook & Ashleigh Gardner named ICC Players of the Month for December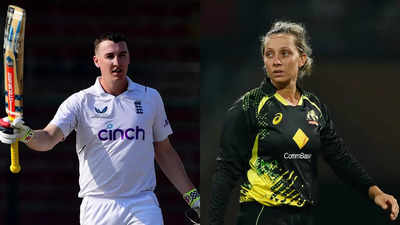 Overview
ICC Players of the December Month
Harry Brook received the ICC Men's Player of the Month award after a blistering run of scores that helped England claim a historic World Test Championship (WTC) series victory in Pakistan. On the other hand, Australia's Ashleigh Gardner bagged the ICC Women's Player of the Month award for her contributions with bat and ball in the T20I series against India.
Harry Brook's performance
The 23-year-old Brook scored 468 runs in three matches in the recently concluded Test series against Pakistan. England won the series 3–0 in which Brook made his important contribution.
Ashley Gardner's performance
Gardner won the award after his impressive individual performance in the series against India in December 2022. He received this award leaving behind Charlie Dean of England and Suzie Bates of New Zealand.
ICC Men's Player of the Previous Month:
January 2022: Keegan Petersen (South Africa)
February 2022: Shreyas Iyer (India)
March 2022: Babar Azam (Pakistan)
April 2022: Keshav Maharaj (South Africa)
May 2022: Angelo Mathews (Sri Lanka)
June 2022: Jonny Bairstow (England)
July 2022: Prabath Jayasuriya (Sri Lanka)
August 2022: Sikandar Raza (Zimbabwe)
September 2022: Mohammad Rizwan (Pakistan)
October 2022: Virat Kohli (India)
November 2022: Jos Buttler (England)
ICC Women's Player of the Previous Month:
January 2022: Heather Knight (England)
February 2022: Amelia Kerr (New Zealand)
March 2022: Rachael Haynes (Australia)
April 2022: Alyssa Healy (Australia)
May 2022: Tuba Hassan (Pakistan)
June 2022: Marizanne Kapp (South Africa)
July 2022: Emma Lamb (England)
August 2022: Tahlia McGrath (Australia)
September 2022: Harmanpreet Kaur (India)
October 2022: Nida Dar (Pakistan)
Pakistan 2022: Sidra Ameen (Pakistan)
Important takeaways for all competitive exams:
ICC Founded:

15 June 1909;

ICC Chairman:

Greg Barclay;

ICC CEO:

Geoff Allardice;

ICC Headquarters:

Dubai, United Arab Emirates.
Greece's former and last king Constantine II passes away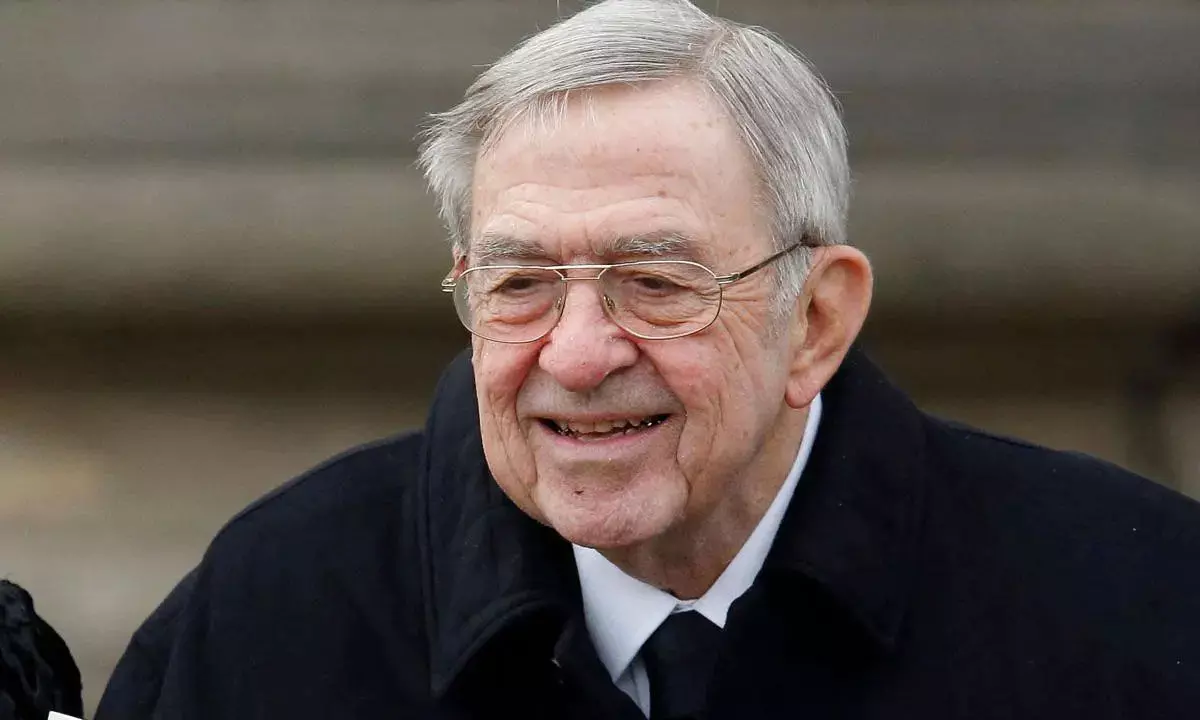 Overview
The late king, the only son of King Paul and Queen Frederica of Greece, ascended to the throne in 1964. His nine-year reign coincided with one of the most turbulent periods in the country's political history, with a military coup on 21 April 1967 resulting in the installation of a right-wing military dictatorship, commonly known as the 'Regime of the Colonels'.
A few months later, Constantine was forced to flee Greece after leading an unsuccessful countercoup against the then military junta.
The late king remained in Rome until the regime abolished the monarchy in 1973.
But upon the junta's fall in 1974, things would not revert to how they were before. In a referendum called by a national unity government led by Konstantinos Karamanlis, Greeks rejected the monarchy for a second time, making Constantine the country's last king. Athens later stripped him of his citizenship.
In 2002, Constantine and other members of his family were compensated with €13.7 million for their former property in Greece, which includes the Tatoi palace estate north of Athens -- that is currently being restored -- and a villa in Corfu, the birthplace of the late Prince Philip, Duke of Edinburgh and now a museum.
The former king was married to Queen Anne-Marie of Greece and leaves behind five children. He is also Prince William's godfather, having lived in London for years before returning to Greece.
An accomplished athlete and competitive sailor, Constantine's team won a gold medal at the 1960 Olympics.
In his last public appearance in the centre of Athens last year, the former king was seen in a wheelchair and with nasal catheters, accompanied by his sister, the former Queen of Spain Sofia, and other relatives.
Suffering from chronic heart and mobility problems, the Constantine's health condition had worsened and he had been hospitalised various times in recent months.
Union Minister Sarbananda Sonowal inaugurates School of Logistics, Waterways and Communication in Agartala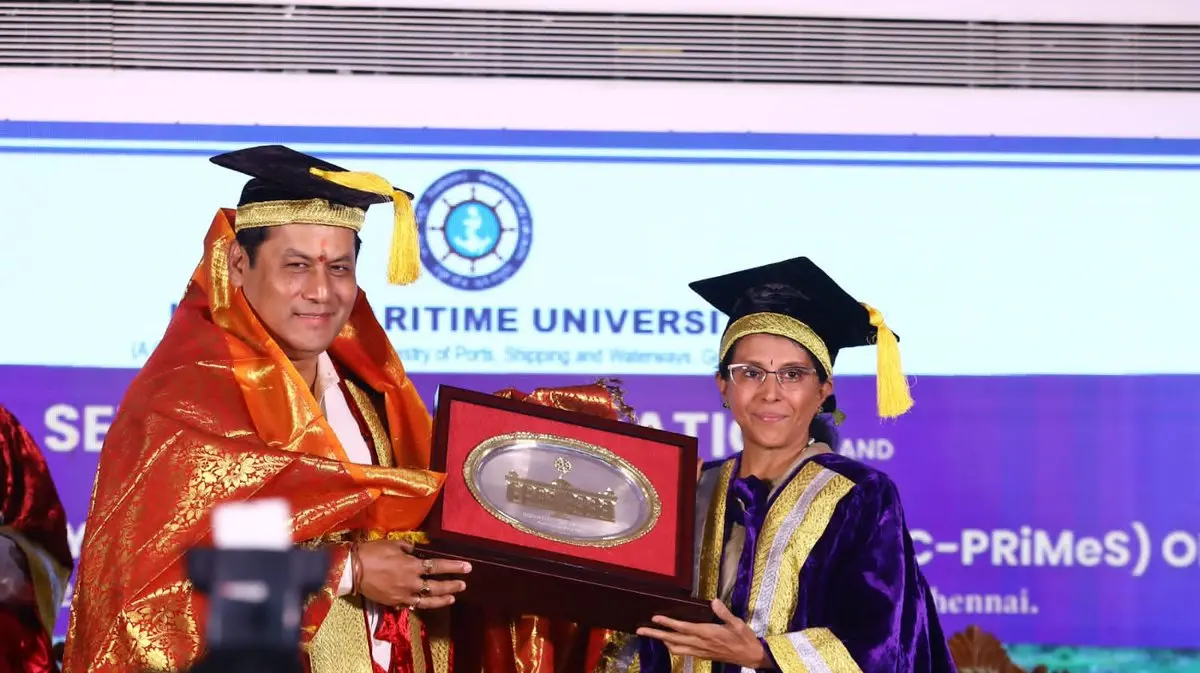 Overview
The Union Minister of Ports, Shipping & Waterways and Ayush, Sarbananda Sonowal, along with Tripura's Chief Minister Dr Manik Saha, inaugurated the School of Logistics, Waterways and Communication here on Wednesday.
The school will enable the rich pool of talent of the region to become world class experts in the transportation and logistics sector. In order to unlock the promised economic potential of the North-East, the school will enable the innate capacity of human resources along our opulent waterways, said Sonowal.
The Centre for Logistics, Communication and Waterways would facilitate in conducting studies/research, training, workshops/ seminars for stakeholders like businesses, exporters/importers, Chambers of Commerce and Industries, local entrepreneurs, tourist operators etc. It has been set up under State Institute of Public Administration and Rural Development (SIPARD). SIPARD is an autonomous body funded by the Government of Tripura and partially by the Union Ministry of Rural Development.
Speaking on the potential of waterways as an avenue of economic progress of the North-East, Sarbananda Sonowal said, "Under the dynamic leadership of Prime Minister Shri Narendra Modi ji, the government has been taking all the necessary steps to power the engine of the new India; i.e., our beautiful North-East, reach its maximum potential. As per Modi ji's vision, our Ministry of Ports, Shipping & Waterways has been working towards reviving our complex inland waterways system in order to propel cargo and passenger transport in the region. Apart from being a swift, clean and affordable means of transport, this opens a new ray of hope for growth of trade with the international market. The deeper, longer and wider network inland waterways will not only decongest and reduce carbon footprints, but has the potential to generate significant economic activities and boost international trade in the region".
In order to comprehensively develop NW 16 (Barak) and the IBP Routes 5 & 6 and 9 & 10, and for smooth connectivity within and from the region, the investment for the purpose has now been enhanced to Rs 148 crore till 2024-25. Under the PM Gati Shakti initiative, multimodal connectivity, Tripura is to be connected through IBP route 9 & 10 with Kolkata/Haldia Port and then on to Chittagong Port in Bangladesh & Sittwe Port in Myanmar.
New Integrated Food Security Scheme Named as Pradhan Mantri Garib Kalyan Ann Yojana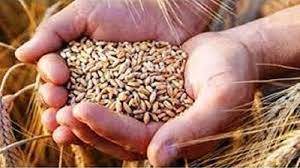 Overview
Prime Minister Narendra Modi approved the new integrated food security scheme for providing free foodgrains to Antyodaya Ann Yojana (AAY) and Primary Household (PHH) beneficiaries, to be rolled out from 1st January 2023. The new scheme has been named Pradhan Mantri Garib Kalyan Ann Yojana (PMGKAY). The PMGKAY started on 1st January 2023, benefiting more than 80 crores of poor and poorest of poor people.
Pradhan Mantri Garib Kalyan Ann Yojana- Key Points
To maintain uniformity and for the welfare of the beneficiaries, free food grains will be provided under PMGKAY for the year 2023.
All the beneficiaries of the AAY and PHH will be provided with free foodgrains.
The integrated scheme will strengthen the provisions of the National Food Security Act or NFSA 2013 in terms of accessibility, affordability, and availability of food grains for the poor.
PMGKAY will include the two subsidy schemes of the Department of Food & Public Distribution.
The subsidies include the Food Subsidy to FCI and Food Subsidy for Decentralisation procurement state dealing with procurement, allocation, and delivery of free foodgrains to the states.
Notification has been issued for making the price of foodgrains zero for AAY and PHH beneficiaries, resolution of technical issues at Fair Price Shops (FPS), advisory related to margin to the Fair Price Shop Dealers, and Zero Prices in the print receipts.
The Central Government will spend more than ₹2 lakh crore in 2023 as food subsidies under NFSA and other welfare schemes to remove the financial burden of the poor people.