Important Notice
We are adapting GyanOk in accordance with the recent TDS policy changes (as outlined in Section 194BA of the Income Tax Act, 1961, by the Finance Act 2023). During this transition, withdrawals from the wallet will be temporarily suspended. However, all tournaments and competitions will remain free of charge to ensure that our users can continue to enhance their knowledge without any interruption.
Daily Current Affairs Notes for 12 January 2023
Nation celebrates National Youth Day On January 12

Overview
National Youth Day is celebrated on January 12, every year in India to honor the birth anniversary of Swami Vivekananda, one of India's greatest leaders and believers of youth power. was an ardent disciple of Sri Ramakrishna Paramahansa and a major force in the revival of Hinduism in India. Celebrated as one of the greatest social leaders of the country, Swami Vivekananda was born on January 12, 1863, in Kolkata.
He pushed for national integration in colonial India, and his famous speech remains as the one that he gave in Chicago in 1893. Yuva Diwas is also celebrated to encourage the youth in the country to become a better person and achieve an honorable life contributing to the development of the country.
Theme of National Youth Festival
The Centre said the festival is held to provide exposure to youths at a national level and this year's theme for the four-day programme is "Viksit Yuva – Viksit Bharat (Developed Youth – Developed India)".
National Youth Day: History
In 1984 the Government of India declared this day as National Youth Day and since 1985, the event is celebrated in India every year.
It was a decision of the Government of India taken in 1984 to celebrate the birthday of great Swami Vivekananda, i.e. 12 January, as National Youth Day every year. The Government of India quoted that ' the philosophy of Swamiji and the ideals for which he lived and worked could be a great source of inspiration for the Indian Youth Day.
Start Me Up UK Space Mission That Failed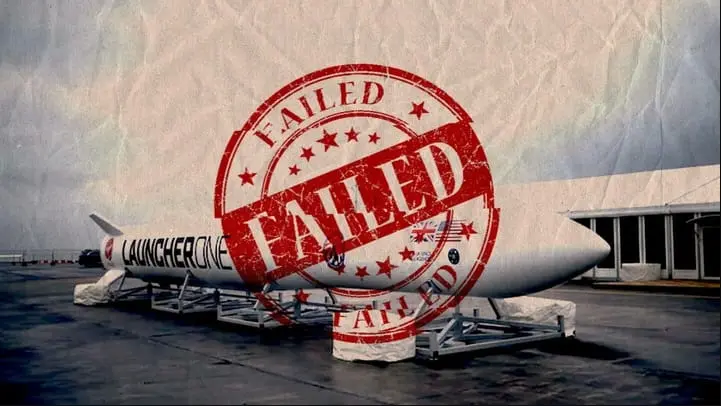 Overview
Start Me Up:-
The mission had been dubbed "Start Me Up," channeling the Rolling Stones to herald a new era of British space travel. The rocket was set to make history, carrying satellites on what would be the first-ever orbital launch from the U.K. . But Virgin Orbit says its Launcher One rocket "experienced an anomaly" just before it could deliver its payload, and the craft was lost. Now, officials say, they'll start again, noting that the mission set a new precedent for the U.K. and proved the viability of their long-term plans.
The setback came on the precipice of success
The craft came tantalizingly close to completing its mission, needing just one more successful phase of engine burn before releasing its satellites into orbit. But the craft had suffered an anomaly which prevented it from making orbit for this mission.It wasn't clear what might have caused the anomaly, or how it put a premature end to what had been a highly anticipated launch — a vital step in the UK Space Agency's ambitious plan to become a major player in the spaceport and satellite-launching business.
"Cosmic Girl" jet took the rocket to high altitude
The launch plan for Launcher One called for it to be carried to an altitude of 35,000 feet by Cosmic Girl — a Boeing 747 that Virgin Orbit converted into an aerial launch tool. The aircraft took off from Spaceport Cornwall in southwest England, and safely returned to its landing strip after releasing Launcher One.
For a time, Launcher One performed exactly as planned: after separating from Cosmic Girl, its first-stage engine, NewtonThree, ignited and blasted the craft above the threshold of space.
After a successful stage separation, Launcher One's second-stage engines lit up to take it closer to the satellites' desired orbit level. The craft also shed the fairing around its nose, to prepare for the looming payload separation. It cut its engine as it began to coast halfway around the Earth.
Then came the "barbecue roll"
While coasting, Launcher One also started rotating in the sunshine, in a maneuver NASA has long called passive thermal control — but for seemingly just as long, it's been known by a catchy nickname: the "barbecue roll." The goal is to expose all sides of a spacecraft to the sun, like a rotisserie above a fire's flames. The plan called for the engine to reignite so engineers could ensure the satellites were deployed at their target altitude of 555 kilometers in a sun-synchronous orbit, or SSO. But the craft didn't reach orbit.
Nine satellites were lost
The failure resulted in the loss of nine satellites. Those payloads are an in-orbit manufacturing experiment by the U.K. company Space Forge; several U.K. defense cubesats, including two for studying the ionosphere, the upper layer of Earth's atmosphere where space weather occurs; and an experimental global navigation satellite co-funded by the European Space Agency.
Despite this, the project has succeeded in creating a horizontal launch capability at Spaceport Cornwall, and we remain committed to becoming the leading provider of commercial small satellite launch in Europe by 2030, with vertical launches planned from Scotland.
About Sun Synchronous Orbit(SSO):-
A Sun-synchronous orbit (SSO), also called a heliosynchronous orbit, is a nearly polar orbit around a planet, in which the satellite passes over any given point of the planet's surface at the same local mean solar time. More technically, it is an orbit arranged so that it precesses through one complete revolution each year, so it always maintains the same relationship with the Sun.
Vikas Purohit the new global business head of Meta in India
Overview
Meta on Monday announced the appointment of Vikas Purohit as the director of Meta's Global Business Group in India to lead the strategy and delivery of the charter, focused on the country's largest advertisers and agency partners.
Purohit will spearhead the company's strategic relationship with the country's leading brands and agencies to drive Meta's revenue growth across key channels in India, as well as partner with the media and creative ecosystems for accelerating the adoption of digital tools by the largest advertisers and agencies, Meta said in a statement on Monday.
The director will have the company's key business vertical teams, agency teams, and business solutions teams reporting to him, according to Meta's statement. Purohit will report to Arun Srinivas, director and head of Ads Business for Meta in India.
Meta said Purohit comes with more than 20 years of experience in senior business, sales and marketing roles at companies such as Tata CLiQ, Amazon, Reliance Brands, Aditya Birla Group and Tommy Hilfiger. He started his career at Aditya Birla Group before joining Tommy Hilfiger and then heading retail at Reliance Brands.
Arun Srinivas, Director and Head of Ads Business for Meta in India, said, "India's largest businesses and agencies are playing a crucial role in the country's expanding digital economy and are building innovative business models that are inspiring marketers globally. I am thrilled to welcome Vikas as he joins our team to shape the role that Meta platforms can play in enabling businesses…" (ANI)
India Carries Out Test Launch of Indigenously Developed Prithvi-II Missile Successfully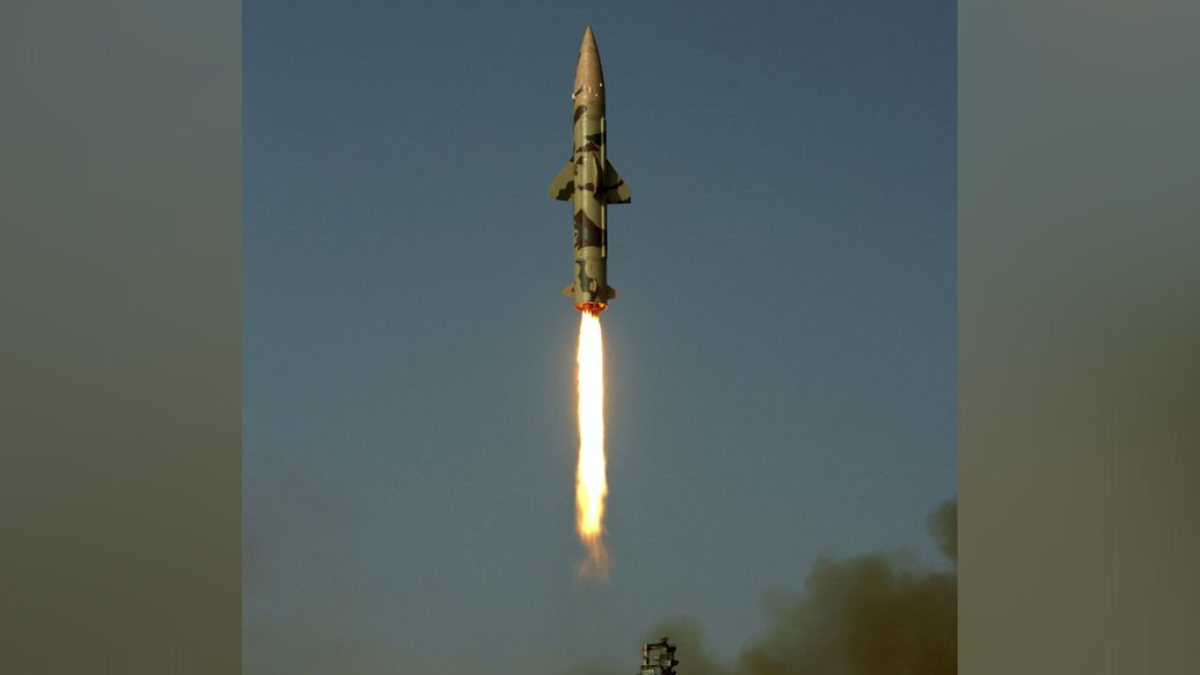 Overview
India successfully carried out a test launch of tactical ballistic missile Prithvi-II from a test range off the Odisha coast on Tuesday, PTI reported citing defence ministry. The defence ministry said the missile struck its target with "high accuracy".
"A successful training launch of a short-range ballistic missile, Prithvi-II, was carried out on January 10 from the Integrated Test Range, Chandipur off the coast of Odisha," it said.
"A well-established system, Prithvi-II missile has been an integral part of India's nuclear deterrence. The missile struck its target with high accuracy," the ministry said in a statement.
It said the "user training launch" successfully validated all operational and technical parameters of the missile.
The Prithvi-II missile has a range of around 350 kilometres.