विशेष सूचना
हम GyanOk को नयी TDS पॉलिसी (वित्त अधिनियम 2023 के तहत, आयकर अधिनियम 1961 में पेश की गई धारा 194BA) के अनुसार बदल रहे हैं। तब तक के लिए वॉलेट से निकासी पर भी प्रतिबंध रहेगा, हालाँकि, यह सुनिश्चित करने के लिए कि हमारे उपयोगकर्ता बिना किसी रुकावट के अपने ज्ञान को बढ़ाना जारी रख सकें, सभी टूर्नामेंट और कॉम्पिटिशन निःशुल्क जारी रहेंगे।
Important Notice
We are adapting GyanOk in accordance with the recent TDS policy changes (as outlined in Section 194BA of the Income Tax Act, 1961, by the Finance Act 2023). During this transition, withdrawals from the wallet will be temporarily suspended. However, all tournaments and competitions will remain free of charge to ensure that our users can continue to enhance their knowledge without any interruption.
Daily Current Affairs Notes for 11 April 2023
Sarnbanada Sonowal Flags Off International Yoga Mahotsav in Dibrugarh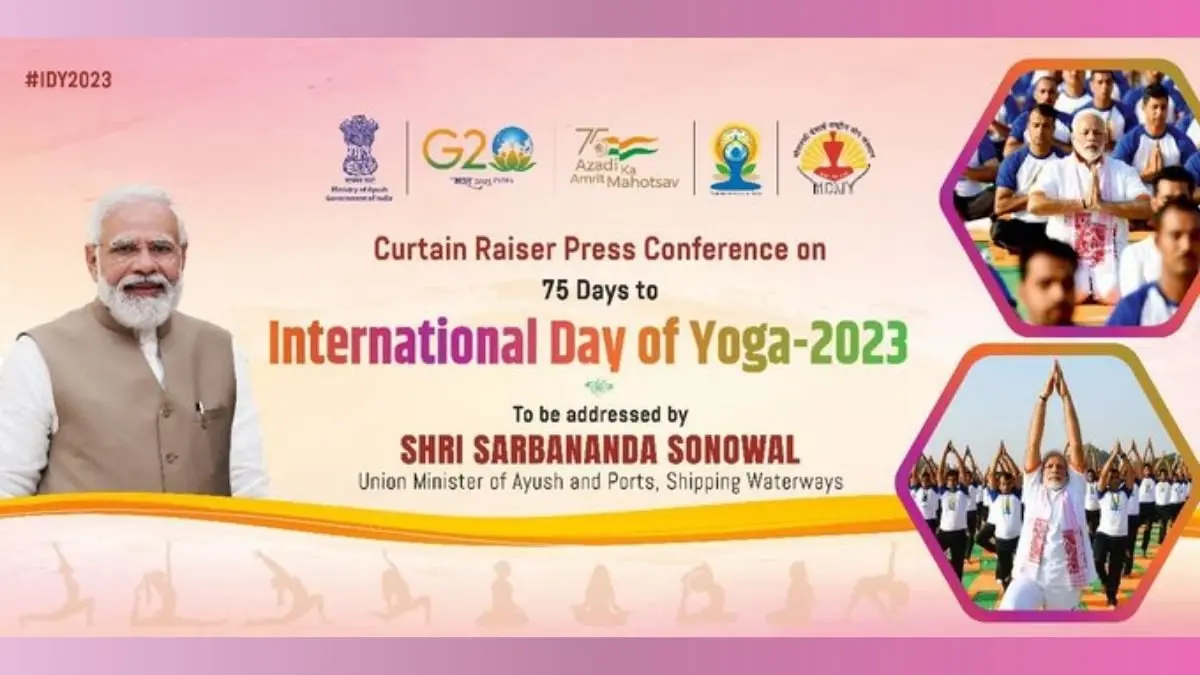 The International Yoga Mahotsav was inaugurated by Sarbananda Sonowal, the Union Minister for AYUSH, at the Dibrugarh University Playground to celebrate the upcoming International Day of Yoga 2023, which is only 75 days away.
Significance of this event:
The objective of the event is to boost the popularity of yoga worldwide, which has gained significant traction under the Prime Minister's initiatives. In the previous year, 125 crore people participated in yoga activities, and this year, the aim is to make it even more extensive. To commemorate the 100-day countdown to the event, various activities were launched, and this event marks the remaining 75 days. Furthermore, students from 12 foreign nations studying at Dibrugarh University are also taking part in the event.
About International Day of Yoga
The International Day of Yoga is observed every year on June 21st, with the aim of promoting awareness about the health and well-being benefits of practicing yoga globally.
Indian Prime Minister Narendra Modi proposed the idea of observing a UN-mandated day to celebrate Yoga during his speech at the United Nations General Assembly (UNGA) in 2014.

The proposal to establish the International Day of Yoga was backed by a record-breaking 175 member states.
National Safe Motherhood Day 2023 observed on 11th April
Legendary theatre actor Jalabala Vaidya passes away