विशेष सूचना
हम GyanOk को नयी TDS पॉलिसी (वित्त अधिनियम 2023 के तहत, आयकर अधिनियम 1961 में पेश की गई धारा 194BA) के अनुसार बदल रहे हैं। तब तक के लिए वॉलेट से निकासी पर भी प्रतिबंध रहेगा, हालाँकि, यह सुनिश्चित करने के लिए कि हमारे उपयोगकर्ता बिना किसी रुकावट के अपने ज्ञान को बढ़ाना जारी रख सकें, सभी टूर्नामेंट और कॉम्पिटिशन निःशुल्क जारी रहेंगे।
Important Notice
We are adapting GyanOk in accordance with the recent TDS policy changes (as outlined in Section 194BA of the Income Tax Act, 1961, by the Finance Act 2023). During this transition, withdrawals from the wallet will be temporarily suspended. However, all tournaments and competitions will remain free of charge to ensure that our users can continue to enhance their knowledge without any interruption.
Daily Current Affairs Notes for 08 October 2022
Avalanche on Draupadi Ka Danda II peak
On October 4, dozens of individuals participating in a mountaineering course were hit by an avalanche on Draupadi Ka Danda-II peak in Uttarakhand.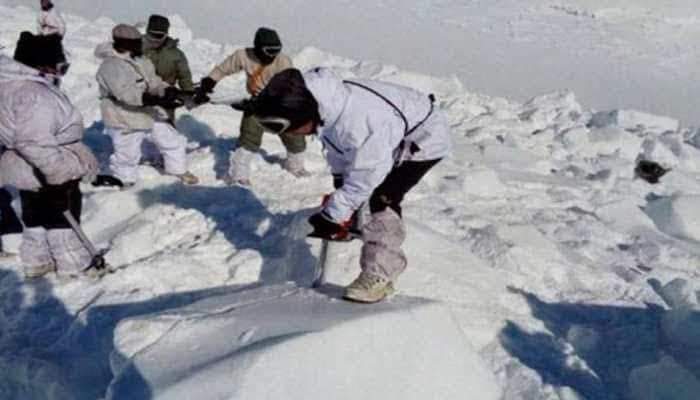 Overview
A total of 16 individuals, including 2 instructors and 14 trainees have lost their life to the avalanche while taking part in a training course conducted by Nehru Institute of Mountaineering. 15 more people are currently missing.
Among the casualties is 26-year-old Savita Kanswal, who became the first Indian woman to climb Mount Everest and Mount Makalu in just 16 days.
The rescue operations are currently being conducted by State Disaster Response Force (SDRF), Indo-Tibetan Border Police (ITBP), a 14-member team from High Altitude Warfare School based in Jammu and Kashmir's Gulmarg as well as mountaineers from the Nehru Institute of Mountaineering (NIM).
The avalanche had hit the Draupadi Ka Danda II peak in Uttarakshi district at an altitude of 17,000 feet.
This catastrophic avalanche may have been caused because of a 2.5 magnitude earthquake that hit the Uttarakshi district on October 2.
The epicentre of this earthquake was at Nald village in Uttarakshi district's Bhatwari tehsil.
25-km long trek to Mount Draupadi ka Dana starts from Bhukki Village, which is also situated in Bhatwari tehsil.
About Draupadi Ka Danda
Draupadi ka Danda (Draupadi's Hill) are two peaks in the Gangotri range of Garhwal Himalayas. These two peaks are situated in the Indian state of Uttarakhand. Dokriani glacier is situated at the northern slope of the mountain. The height of the peaks is unknown. The two peaks are named after Draupadi – a character from the Hindu epic Mahabharata. The peak is believed to be the place from which the Pandavas ascended the heaven. This mountain holds religious significance for villagers in Bhatwari. It is being worshipped by conducting pujas on the banks of Kheda tal, a lake situated at the foothills of the peaks.
Nobel Peace Prize 2022: Human rights campaigners in Ukraine, Russia and Belarus awarded
Overview
Kishore Kumar Poludasu appointed as new MD and CEO of SBI General Insurance
Overview
New MD and CEO of SBI General Insurance: Shri Kishore Kumar Poludasu has been named the new managing director and chief executive officer of SBI General Insurance Company Limited, according to the company's announcement. Kishore Kumar Poludasu was appointed with effect from October 4th, 2022, and was nominated for the job by the parent corporation, State Bank of India. Since 1991, Shri Kishore Kumar Poludasu has worked for the State Bank of India and has held a number of roles there.
Kishore Kumar Poludasu – New MD and CEO of SBI General Insurance:
Kishore Kumar Poludasu held the position of Deputy Managing Director and Country Head of State Bank of India's Singapore Operations before to taking up his present position at SBI General, part of the State Bank Group.
In addition to big Corporate/Infrastructure Credit, International Banking Operations, Enterprise Management, Mergers & Consolidations, etc., Kishore Kumar Poludasu has over three decades of expertise in commercial banking.
Shri Poludasu is a diligent and dedicated leader who has a proven track record of achieving long-term goals, promoting the company's customer-centric culture, and giving consumers value at every touchpoint.
The SBI General Insurance company is currently in a position to experience increased growth, and SBI General is strongly promoting forceful initiatives, agile procedures, smart alliances, and effective people management.
This road map to the top will greatly benefit from Shri Poludasu's expertise as new MD and CEO of SBI General Insurance.
What Is The Gig Economy And The Issue Of Moonlighting
Overview
Moonlighting or employees working for remuneration with entities other than their employers has been a hot topic in recent months. During the pandemic, those with desk jobs had more time on their hands and thus it was easier to take on a few projects outside of work. In July, Kotak Securities said in a study that at least 60% of 400 employees surveyed said they themselves had, or knew someone who had engaged in moonlighting.
Companies reaction to Moonlighting:
In August, Wipro chairman Rishad Premji tweeted: "There is a lot of chatter about people moonlighting in the tech industry. This is cheating — plain and simple." The company sacked 300 employees following the discovery that they were working for rival firms on the side, leading to conflict of interest. Infosys has warned staff against moonlighting, saying it could lead to termination. Another software firm DXC Technologies said that moonlighting by employees was a challenge for employers but that wouldn't affect its WFH (work from home) policy that has worked well for both the firm and its staff. Swiggy announced a 'moonlighting policy' that allows employees "to pursue their passion for economic interests alongside their full-time employment."
The Gig Economy And Its Repercussions:
Gig employees are the ubiquitous new workforce. They are the ones that get us the meals we ordered online, transport us from home to office or wherever, and generally render a host of services that go unnoticed. While their tribe is growing by leaps and bounds, many of the challenges they have been facing remain unaddressed. Business Standard takes a look at the size of the so-called gig economy and where it is headed, along with the problems it faces and the likely solutions to these problems.
The Size And The Distribution Of Gig Employment:
23.5 million: The expected size of the gig workforce by 2029-30. That's 6.7% of the non-farm workforce.
7.7 million: Estimated gig economy workforce in 2020-21. That's 2.6% of the non-farm workforce in India.
UP first all-woman PAC battalions formed by Uttar Pradesh Govt
Overview