विशेष सूचना
हम GyanOk को नयी TDS पॉलिसी (वित्त अधिनियम 2023 के तहत, आयकर अधिनियम 1961 में पेश की गई धारा 194BA) के अनुसार बदल रहे हैं। तब तक के लिए वॉलेट से निकासी पर भी प्रतिबंध रहेगा, हालाँकि, यह सुनिश्चित करने के लिए कि हमारे उपयोगकर्ता बिना किसी रुकावट के अपने ज्ञान को बढ़ाना जारी रख सकें, सभी टूर्नामेंट और कॉम्पिटिशन निःशुल्क जारी रहेंगे।
Important Notice
We are adapting GyanOk in accordance with the recent TDS policy changes (as outlined in Section 194BA of the Income Tax Act, 1961, by the Finance Act 2023). During this transition, withdrawals from the wallet will be temporarily suspended. However, all tournaments and competitions will remain free of charge to ensure that our users can continue to enhance their knowledge without any interruption.
Daily Current Affairs Notes for 08 May 2023
World Thalassemia Day 2023 celebrates on 08th May
World Thalassaemia Day 2023: May 8 marks World Thalassaemia Day, which is a special day dedicated to raising awareness about a genetic disorder called Thalassaemia.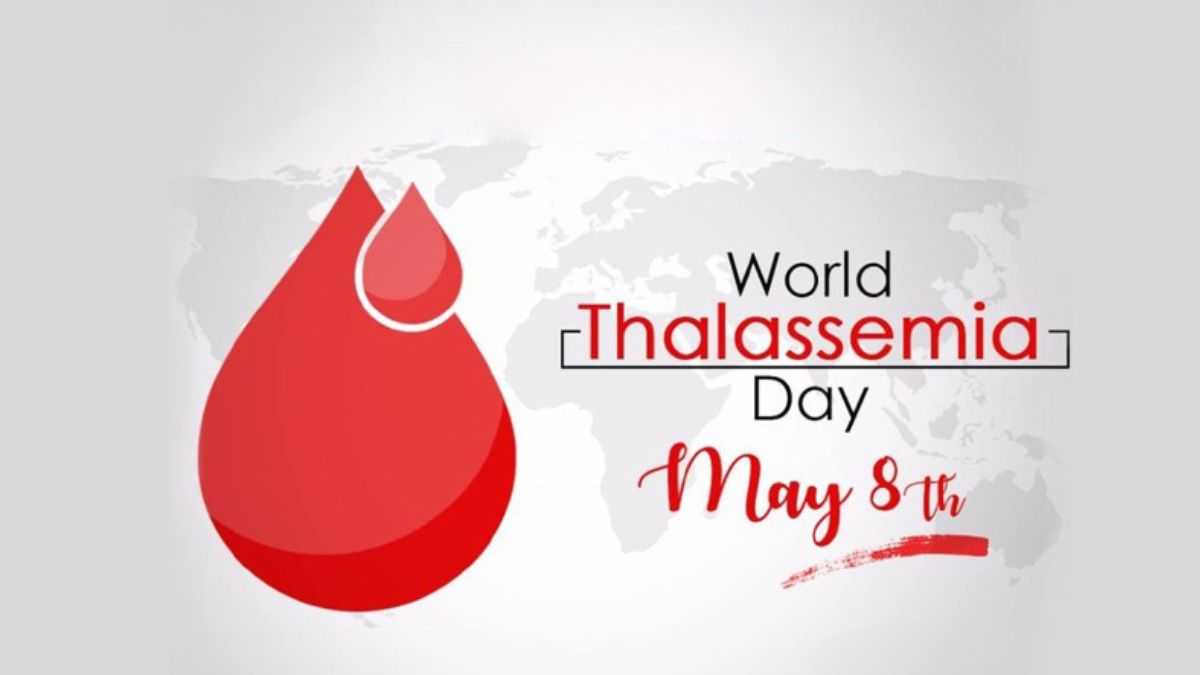 World Thalassaemia Day 2023
World Thalassaemia Day, celebrated on May 8, is a significant occasion dedicated to promoting awareness about Thalassaemia, a genetic disorder. The condition leads to inadequate production of haemoglobin, a crucial component for transporting oxygen in the bloodstream. People with Thalassaemia inherit the disorder, which results in lower levels of oxygen-carrying proteins in their blood. The main objective of World Thalassaemia Day is to enhance understanding and knowledge of this blood disorder and express solidarity with individuals affected by it.
World Thalassaemia Day-Theme
The theme for International Thalassaemia Day of this year is "Strengthening Education to Bridge the Thalassaemia Care Gap." The objective of this theme is to improve the knowledge and expertise of individuals affected by the disease, with the aim of reducing the gap in thalassaemia care. The main emphasis is on enhancing the skills and understanding of patients to enable them to take charge of their health and manage the condition more efficiently.
World Thalassaemia Day-Significance
World Thalassaemia Day is of great significance as it is devoted to increasing awareness about Thalassaemia, a genetic blood disorder. The day provides an opportunity to educate people about the disease, its causes, and symptoms, and to promote healthy lifestyles that can prevent Thalassaemia. It is also essential in highlighting the challenges faced by individuals with Thalassaemia and emphasizing the importance of providing them with access to adequate care and support. Furthermore, World Thalassaemia Day serves as a reminder to society about the necessity of ongoing research and development in the field of Thalassaemia treatment and management.
World Thalassaemia Day-History
The Thalassaemia International Federation (TIF), a non-profit organization that represents individuals and families affected by Thalassaemia across the globe, founded and organized the first World Thalassaemia Day in 1994. Mr Panos Englezos, Thalassaemia patients, and their parents from the UK, USA, Greece, Italy, and Cyprus established the TIF in 1986. The day was created to honor the memory of Mr Panos' son, George, who died due to Thalassaemia. Since then, World Thalassaemia Day is celebrated annually on May 8th to increase awareness about Thalassaemia and its impact on people and families worldwide.
About the Thalassaemia:
Thalassaemia is a genetic blood disorder that impacts the production of haemoglobin, the protein responsible for transporting oxygen in the bloodstream. Haemoglobin comprises two protein types, alpha and beta globin. People with Thalassaemia have a mutation in one or both genes that produce alpha or beta globin, leading to decreased or absent production of one or both types of globin. This results in a deficiency of haemoglobin, causing anaemia and other associated complications.
There are two main types of Thalassaemia: alpha Thalassaemia and beta Thalassaemia.
Alpha Thalassaemia occurs when there is a problem with the alpha globin gene, resulting in a reduced production of alpha globin.

Beta Thalassaemia, on the other hand, occurs when there is a problem with the beta globin gene, leading to reduced or absent production of beta globin.
The intensity of Thalassaemia varies based on the particular genetic mutation and the number of genes involved. People who receive one mutated gene are carriers and typically do not display symptoms of the condition. However, those who inherit two mutated genes, one from each parent, will develop Thalassaemia and encounter various symptoms, such as tiredness, weakness, breathlessness, pale skin, and jaundice.
Thalassaemia is predominantly prevalent in populations from the Mediterranean, Middle East, and Southeast Asia regions. At present, there is no cure for Thalassaemia; however, there are treatment alternatives such as blood transfusions, bone marrow transplants, and gene therapy. Early detection and control of Thalassaemia are critical in enhancing the standard of living of people with the condition.
GetVantage secures NBFC licence from RBI
GetVantage secures NBFC licence: GetVantage, a fintech platform offering alternative financing solutions, has obtained an NBFC licence from the Reserve Bank of India (RBI).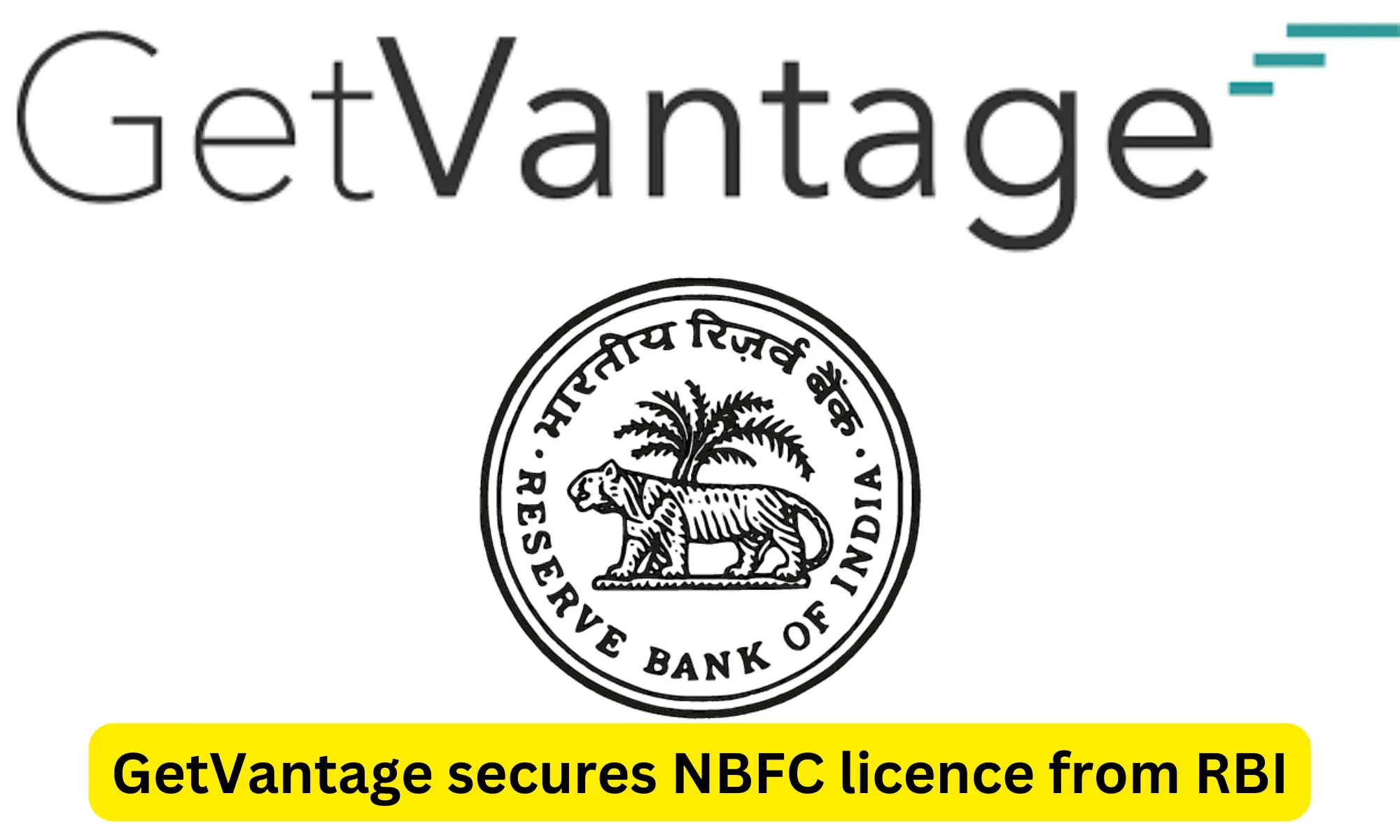 GetVantage secures NBFC licence
GetVantage, a fintech platform that provides alternative financing solutions, has received a Non-Banking Financial Company (NBFC) license from the Reserve Bank of India (RBI). Its lending operations will be overseen by its NBFC subsidiary, GetGrowth Capital. The platform intends to raise a total of ₹200 crore to expand its lending operations, with backers such as Chiratae Ventures, InCred, Sony, and DI already investing ₹50 crore.
GetVantage secures NBFC licence: Key Points
According to Founder and CEO Bhavik Vasa, the license "demonstrates our dedication to offering innovative and readily available financing options to India's emerging Small and Medium Enterprises (SME) sector."
The incorporation of NBFC not only improves the revenue stream of the three-year-old FinTech but also permits co-investment opportunities with other financial institutions, including banks, NBFCs, and debt funds. Additionally, it enables GetVantage to serve clients directly rather than functioning solely as a loan service provider (LSP).

GetVantage is now among a select few fintech companies that have successfully acquired an NBFC license.

With backing from investors such as Chiratae Ventures, Varanium, InCred, DMI, and Japanese investors Sony and DI, GetVantage plans to inject INR 50 crore into its NBFC and secure a total of INR 200 crore to expand its lending activities.
The company aims to provide short-term working capital finance and fund over 1,000 emerging SMEs across India, with an annual disbursement target of more than INR 500 crore in the next 18 months.
First Border Haat Inaugurated at Bholaganj in Sylhet Division between India and Bangladesh
On Saturday, 6 April 2023, the first-ever border haat in Sylhet division along the India border was opened at Bholaganj in Companiganj upazila.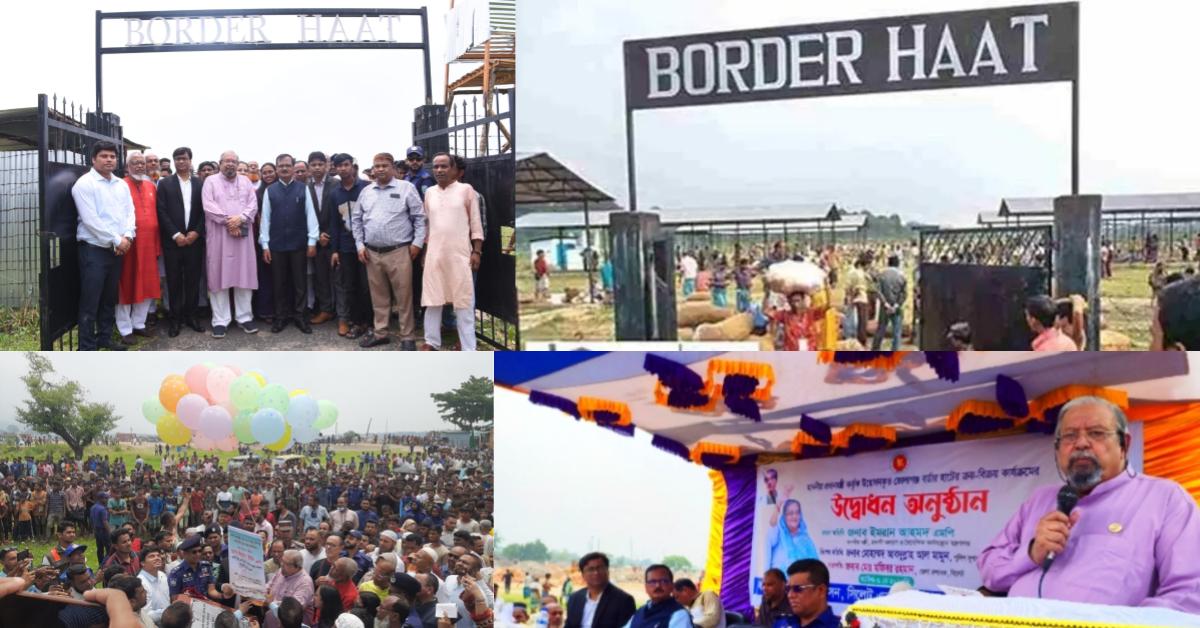 First Border Haat Inaugurated at Bholaganj in Sylhet Division between India and Bangladesh:
On Saturday, April 6th, 2023, the first-ever border market in the Sylhet division, located along the India border, was inaugurated at Bholaganj in the Companiganj upazila. The haat was jointly opened by Imran Ahmad, the Minister of Expatriates' Welfare and Overseas Employment, and Niraj Kumar Jaiswal, the Indian High Commissioner in Sylhet. It is situated between East Khasi Hills of Meghalaya in India and Bholaganj in Sylhet.
Strengthening Bilateral Relationship through Border Haat:
During the opening ceremony, Minister Imran stated that the establishment of the border haat would enhance the bilateral relationship between the two countries, as Prime Minister Sheikh Hasina values friendship. He further mentioned that the success of this haat would determine the setting up of more haats in border areas.
Vigilance against Smuggling and Misdeeds:
The minister also instructed the police and the Border Guard Bangladesh (BGB) to stay vigilant and prevent any smuggling and illegal activities at the haat.
Benefits of the Haat for Both Countries:
Commissioner Jaiswal mentioned that the haat will benefit both countries by facilitating the exchange of locally-made products. He also added that Bangladeshis who have relatives in India will be able to meet them at the haat without requiring a visa.
Plans for More Haats in the District:
The Bangladeshi minister and the Indian high commissioner announced that additional haats would be established in the district in the future. They also mentioned that the process to launch the border haat in Sunamganj is currently underway.
Lottery for Sellers and Distribution of Buyer Cards:
The Upazila Nirbahi Officer of Companiganj, Lushi Kant Hajong, stated that they had selected 24 individuals through a lottery to sell their products from the Bangladesh side at the border haat. The others who had applied to sell their products will be given the opportunity at a later time. The Chairman of the Haat Management Committee and the district's Additional Magistrate have already distributed buyer cards to those who applied for them. Visitor cards will be given to freedom fighters and journalists at a later time.
Entry Fee and Operating Hours:
A buyer can purchase products worth a maximum of $200 by paying an entry fee of Tk 30, while a seller will have to pay Tk 70 for a day. The collected money will be utilized for renovation and development works of the haat. The haat will remain open on Saturdays and Wednesdays each week, and business activities will be conducted from 10 am to 4 pm.
Display of Locally-produced Products:
The haat will showcase locally-made items on 26 stalls from Bangladesh and 24 stalls from India. Moreover, people living within a five-kilometer radius will have the chance to buy and sell products at the haat.
13 Border Haats Currently in Operation:
At present, there are 13 border haats operating between India and Bangladesh, and three more haats are yet to be launched.
Dignitaries Present at the Inaugural Ceremony:
The inaugural ceremony was chaired by Sylhet's Deputy Commissioner, Md Mujibur Rahman. Also present at the ceremony were Additional District Magistrate Md Imrul Hasan, Superintendent of Police Abdullah Al-Mamun, and representatives of the India-Bangladesh Border Haat Management Committee.