08 February 2023

By GyanOk
Daily Current Affairs Notes for 08 February 2023
A "Golden Book Awards" 2023 announced: Check the list of winners
Golden Book Awards: The highly anticipated "Golden Book Awards" is announced its winner for 2023. This prestigious event recognizes and celebrates the best book in literature.
"Golden Book Awards" 2023 announced
The 2023 "Golden Book Awards" winner has been announced. This renowned event honors the top book in literature, selected from over 75,000 published in India. The nominees represent a range of genres, such as fiction, non-fiction, poetry, and children's books. An esteemed panel of literary experts, including Dr Kailash Pinjani (President of the Indian Authors Association), Dr Deepak Parbat (Founder of Superfast Author), and Murali Sundaram (Founder of TLC), judge the awards, basing their decision on criteria such as originality, creativity, and impact on the literary world.
The winners of Golden Book Awards 2023:
J.K Rowling - "Fantastic Beasts: The Secrets of Dumbledore"

Gaur Gopal Das - "Energize Your Mind: A Monk's Guide to Mindful Living"

Deepak Chopra - "The Seven Spiritual Laws of Success: A Practical Guide to Achieving Your Dreams"

Kamlesh Patel - "The Wisdom Bridge: Nine Principles to a Life That Echoes in the Hearts of Your Loved Ones"

Jeff Kinney - "Diary of a Wimpy Kid: Diper Overload"

Ashneer Grover - "Doglapan: The Hard Truth About Life and Start-Ups"

Ruskin Bond - "How to Live Your Life"

Namita Thapar - "The Dolphin and the Shark: Stories on Entrepreneurship"

Sneh Desai, Sunil Tulsiani, and Brian Tracy - "Ultimate Secrets to Wealth"

Raj Shamani - "Build, Don't Talk: Things You Wish You Were Taught in School"

Bhupendra Singh Raathore - "The Magic of Thinking Rich"

Deepak Bajaj - "Network Marketing in 60 Minutes"

Deepti Naval - "A Country Called Childhood: A Memoir"

Smita Goswamy - "Family Run to Family Led"

Subadra Ilan - "An Enticing Career"

Aadya Dube - "Always Be Unique"

Navin Reuben Dawson - "Chimaera"

Rajeev Kumar Dubey - "Urvi"

Dr. Soumendra Nath Bandyopadhyay - "The Mysteries of the Universe: Where Fact is More Interesting Than Fiction"

Ankush Pare - "Secret to Overcome Stammering and Becoming an Effective Speaker"

Parag Pandya - "Padagha" (Japanese version: "Bussokusekika")

Moasenla R. Jamir - "Foreign Engine in Flight: A Light of Passage in Poems"

Gowri Venket - "Superstar of My Life: Saibaba"

Dr. Sreeveni V - "Self-Worth as Your First Impression: Signature of Your Expression"

Ashutosh Madhukar Marathe - "The Extra in Ordinary"

Dr. K. Sreekumar - "Buddhavelicham"

Rakhi Kapoor - "Now You Breathe: Overcoming Toxic Relationships and Abuse"

Chandrima Chowdhury - "The Tales of the Uncommon Commons"

Dr. P. Madhurima Reddy - "The Awakening"

Aashish Patidar - "Property Shastra: A Vedic Guide to Buy the Right Property"

S. Ilanchezhiyan - "10x CEO to the Board: Joy to YoY"

Kiran Sidde - "Vidyarthi-Betal"

Osama Regaah - "Travel and Thoughts"
About the Golden Book Awards
The Golden Book Awards is supported by Wings Publication International, a globally recognized publisher that promotes literature and up-and-coming authors. They provide support to entrepreneurs, coaches, trainers, and consultants in establishing their expertise and thought leadership through book publishing. Wings Publication continually explores new methods to enhance personal brands and display expertise, with writing a book being a often-underutilized opportunity for doing so.
E20 petrol, and its affect on the vehicles
20% ethanol-laced Petrol (E20 Petrol) was made available at a few select gas stations in the country. Let us know what the E20 petrol, and what are its affect on the vehicles.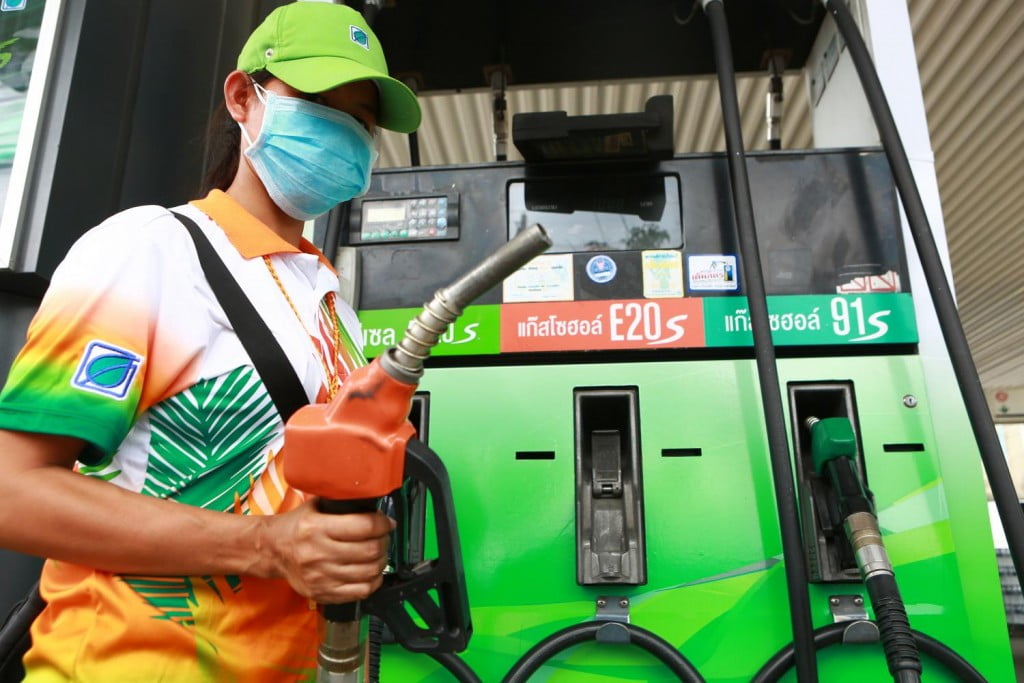 E20 Petrol, and its affect on the vehicles
As part of an effort to decrease emissions and reliance on costly foreign imports, E20 Petrol blended with 20% ethanol was introduced on Monday at select gas stations across 11 states and territories. The current blend of Petrol and ethanol is 90% Petrol and 10% ethanol, but the government aims to increase this to 40% by 2025.
What is E20 Petrol?
Ethanol, also known as C2H5OH, is produced through the fermentation of sugar. It is primarily derived from sugarcane but can also be produced from other organic materials such as cereal grains. India's Ethanol Blended Petrol (EBP) program, aimed at reducing the nation's carbon emissions, blends ethanol with Petrol. This decreases the use of fossil fuels in the country. Previously, the government announced that the E10 target has been achieved, meaning that 10% of Petrol in India now contains ethanol.
E20 Petrol: Advantages of E20 Petrol
By incorporating ethanol made from sugarcane, broken rice, and other agricultural sources, India will reduce its dependence on foreign oil imports. This shift will also help the country, which is the third-largest consumer and importer of oil, to lower its carbon emissions.

The use of E20, which contains 20% ethanol and 80% petrol, is projected to decrease carbon monoxide emissions by 50% in two-wheelers and 30% in four-wheelers, when compared to using pure petrol (E0). Additionally, both two-wheelers and passenger cars are estimated to experience a 20% reduction in their hydrocarbon emissions.

In the 2021-2022 fiscal year, India spent USD 120.7 billion on crude oil imports. This cost has already risen to USD 125 billion in the first nine months of the current fiscal year (April 2022-December 2022).
Centre Notifies Appointment Of 5 Judges To Supreme Court of India, Working Strength Rises To 32
The Union government notified the appointment of five new judges to the Supreme Court. With their appointments, the number of judges in the Supreme Court will rise to 32.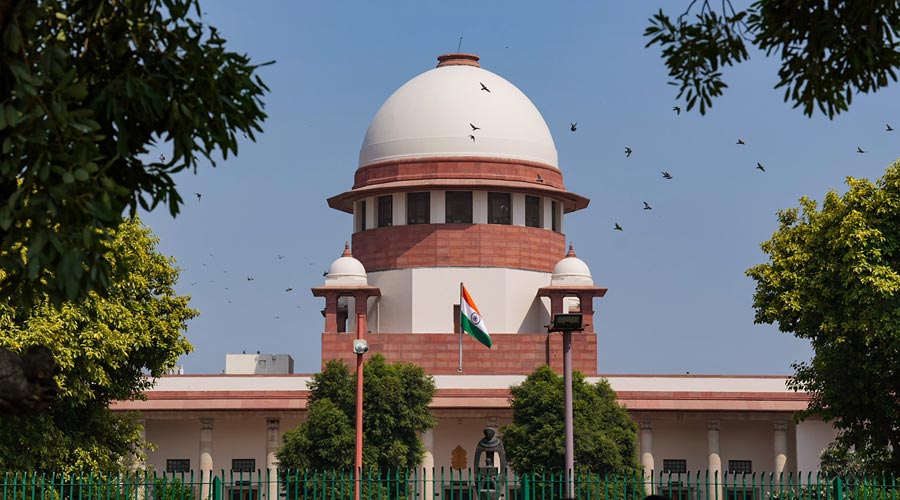 The Indian government has announced the appointment of five new judges to the Supreme Court, increasing its number of judges to 32. The Supreme Court, which currently has a capacity of 34 judges, was previously operating with 27.
With the recent appointment of five judges, the number of vacancies at the Supreme Court of India has been reduced to just two. These remaining spots could soon be filled if the president approves the SC Collegium's recommendation to appoint Allahabad High Court Chief Justice Rajesh Bindal and Gujarat High Court Chief Justice Aravind Kumar to the Supreme Court.
The 5 newly-appointed judges are:
Justice Pankaj Mithal, the chief justice of Rajasthan High Court
Justice Sanjay Karol, the chief justice of Patna High Court
Justice PV Sanjay Kumar, the chief justice of Manipur High Court
Justice Ahsanuddin Amanullah, a judge of Patna High Court
Justice Manoj Misra, a judge of Allahabad High Court
Timeline of These Appointment:
On December 13, the Supreme Court collegium recommended the names of the judges for elevation.
The announcement was made a day following the Supreme Court's reprimand of the Union government for delaying the appointments. The court had granted the government 10 days to complete the appointments, after Attorney General N Venkataramani stated it would be done in the near future.

In recent months, the Supreme Court Collegium has become more transparent about its processes for recommending judges, including publishing information about its reasoning, names awaiting government approval, and inputs from intelligence agencies regarding judicial appointments.

On January 24, the Union law minister, Kiren Rijiju, expressed serious concern regarding the release of certain sensitive portions of reports from the Intelligence Bureau and the Research and Analysis Wing.

Previously, the discussions held in the collegium meetings were not documented or made public, only the names of the recommended candidates were disclosed to the public