Important Notice
We are adapting GyanOk in accordance with the recent TDS policy changes (as outlined in Section 194BA of the Income Tax Act, 1961, by the Finance Act 2023). During this transition, withdrawals from the wallet will be temporarily suspended. However, all tournaments and competitions will remain free of charge to ensure that our users can continue to enhance their knowledge without any interruption.
Daily Current Affairs Notes for 07 October 2022
Optimus – Tesla's humanoid robot
Tesla CEO Elon Musk recently unveiled the latest prototype of Optimus – a humanoid robot developed by the American company based in Texas.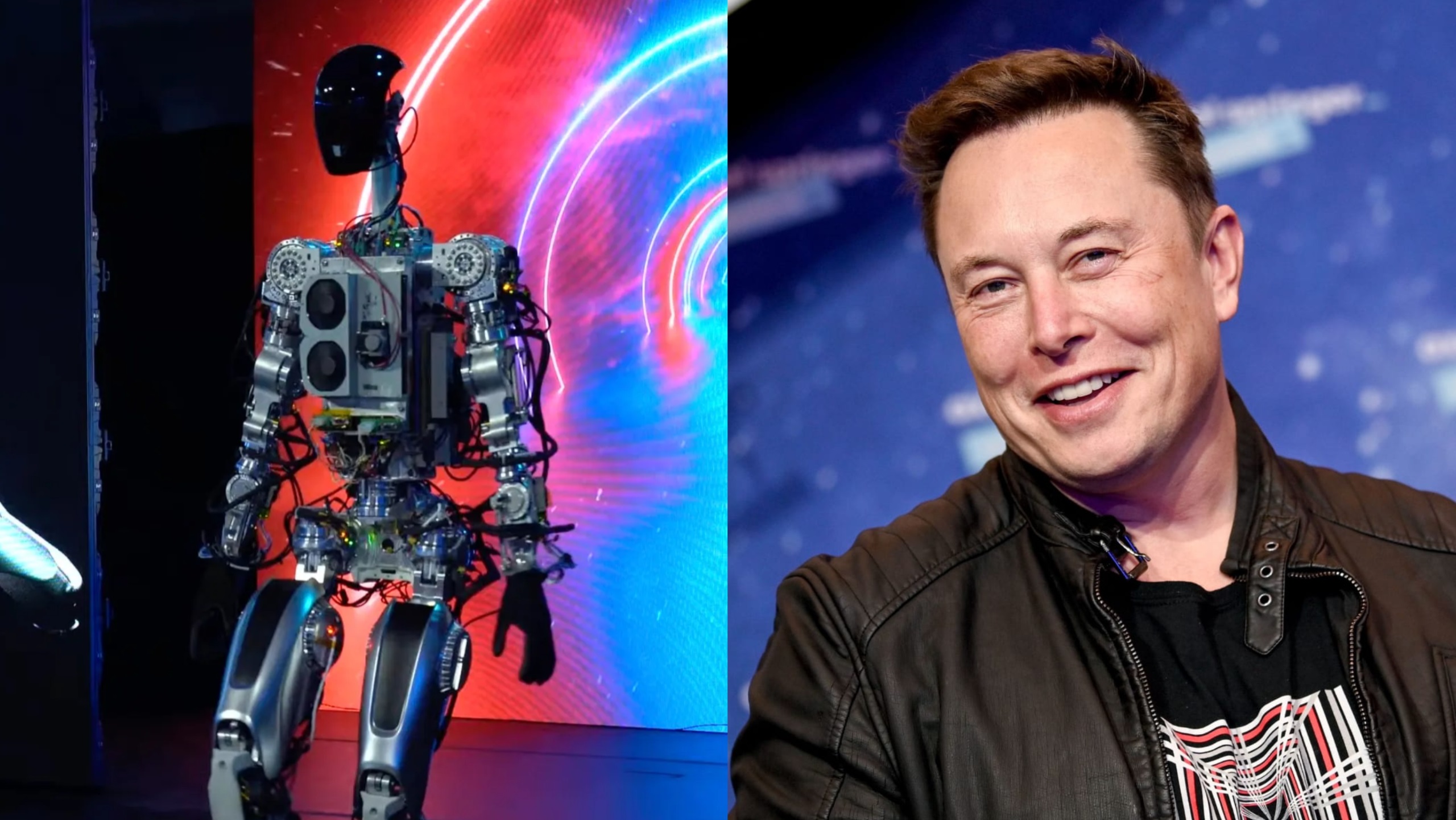 Overview
The prototype of Optimus was showcased during the annual Tesla AI [artificial intelligence] Day presentation.
The humanoid robot demonstrated the ability to perform simple tasks like watering plants, carrying boxes and lifting metal bars.
Its purpose is to replace a human tasks with a machine.
This robot shares some of the artificial intelligence software and sensors with the Tesla cars' autopilot driver assistance features.
The mass production of these robots will cost less than 20,000 USD.
The design of the robot mimics the human anatomy, with five independently moving fingers capable of grasping adaptively with high precision. This enables it to use tools in an accurate manner.
This robot has a uniquely designed actuators – a complex set of gears, motors, sensors and controls that act like human muscles. There are a total of 6 actuators, which minimizes the cost, eases the manufacturing process, speed, torque, mass and efficiency.
Since it is powered by AI software, it has high cognitive ability of perceiving, planning and navigating the world. This is significant since other humanoid robot do not have this capacity.
It was developed within a year, while other similar robots were developed after more than 10 years of efforts. This feat was achieved by integrating the technology used for self-driving cars into a humanoid body.
It is using the same AI technology behind Tesla's FSD technology (a driver assistance software requiring comparatively less driver input) to guide the robot.
The robot will be trained by a custom data centre technology called Dojo, which is under development by Tesla. Dojo is a supercomputer that provides video training using video data obtained from Tesla vehicles.
What is Optimus?
Optimus is a humanoid robot developed by the American company Tesla.
What can Optimus do?
Optimus is a humanoid robot that can perform simple tasks like watering plants, carrying boxes and lifting metal bars.
How Optimus is different from other humanoid robots?
Optimus has cognitive ability of perceiving, planning and navigating the world
Which technology will train Optimus?
Optimus will be trained by a custom data centre technology called Dojo.
What is Dojo?
Dojo is a supercomputer that provides video training using video data obtained from Tesla vehicles.
India emerges as largest producer of sugar in world
Overview
India has emerged as the largest producer and consumer of sugar in the world and the second largest exporter. During the sugar season in India, over 5,000 lakh metric tons (LMT) of sugarcane was produced out of which about 3,574 LMT was crushed by Sugar Mills to produce about 349 LMT of Sugar. 35 LMT of Sugar is diverted to ethanol production and 359 LMT of sugar was produced in sugar mills.
Key Points related to India as the largest producer of Sugar
During this season all records of sugarcane production, sugar production, sugar export, came to produce, cane dues paid and ethanol production were made.
In 2020-21, India made records with the highest exports of about 109.8 LMT with no financial assistance.
The sugar exports from India earned foreign currency of about Rs 40,000 crore for the country.
This achievement of the sugar industry was possible with the help of the Central and State Governments, Farmers, Sugar Mills, etc.
During the Sugar season, Sugar mills produced sugarcane worth more than Rs 1.18 lakh crore and released a payment of more than Rs 1.12 crore with no financial assistance.
The Nobel Prize 2022: Nobel literature prize 2022 awarded to French author Annie Ernaux
Overview
The Nobel Prize in Literature for 2022 is awarded to the French author Annie Ernaux "for the courage and clinical acuity with which she uncovers the roots, estrangements and collective restraints of personal memory" at the Swedish Academy in Stockholm. The writer is known for works that blur the line between memoir and fiction.
The French author believes in the liberating force of writing. Her work is uncompromising and written in plain language, scraped clean. With great courage and clinical acuity, Annie Ernaux reveals the agony of the experience of class, describing shame, humiliation, jealousy or inability to see who you are, she has achieved something admirable and enduring.
About the Annie Ernaux:
Annie Ernaux was born in 1940 and grew up in the small town of Yvetot in Normandy.
Ernaux, 82, has seen a sharp increase in popularity in the English-speaking world since 2019, after her seminal work 'The Years', translated by Alison L Strayer, was shortlisted for the Man Booker international prize.
Her book on her illegal abortion in the 1960s, 'Happening' (first published in 2001) has also been in the limelight after abortion rights were curtailed in the US.
They present uncompromising portraits of sexual encounters, abortion, illness and the deaths of her parents. Ernaux describes her style as "flat writing" (ecriture plate), a very objective view of the events she is describing, unshaped by florid description or overwhelming emotions.
About the Nobel Prize:
The prize is awarded by the Swedish Academy and is worth 10 million Swedish crowns ($914,704) and will be handed out on Dec. 10. The money comes from a bequest left by the prize's creator, Swedish inventor Alfred Nobel, in 1895.
SBI launches 'Gram Seva Program' across six states of India
Overview
State Bank of India launched the SBI Foundation's Gram Seva Program across six states of India. On Gandhi Jayanti this year, the State Bank of India announced that it will adopt 30 remote villages across India under the 4th phase of the 'SBI Gram Seva' Program. The bank will adopt remote villages across Aspirational Districts in Haryana, Gujarat, Maharashtra, Punjab, Tamil Nadu, and West Bengal.
Key Points related to SBI Foundation's Gram Seva Program
The Gram Seva Program was launched under the Corporate Social Responsibility of the bank.
The program emphasizes a comprehensive development of villages by active intervention in areas like education, healthcare, livelihoods, and infrastructure.
Till now, the program has adopted 100 villages across 16 states in 3 phases.
Gram Seva is one of the flagship CSR programs of the SBI foundation.
The program's outreach will expand to a total of 130 villages, of which 75 villages are from Aspirational Districts.
The SBI foundation is actively working on areas like rural development, healthcare, education, Sustainability, environment, livelihood, skill development, etc.
SBI CSE schemes are widespread across 28 states and UTs of the nation.
Actor Pankaj Tripathi declared 'National Icon' by Election Commission of India
Overview
Election Commission of India (ECI) in creating awareness amongst voters, Actor Pankaj Tripathi has been declared as the 'National Icon' of ECI. The actor was chosen for the honour by Chief Election Commissioner (CEC) Rajiv Kumar for keeping in view his commitment to the cause and wide appeal across the country. An event on the 'Voter Awareness Program', CEC Rajiv Kumar complimented ECI state icon, Pankaj Tripathi, for his association with ECI in creating voting awareness across citizens, and henceforth declared him as the National Icon for ECI.
Interestingly: One of Pankaj's most acclaimed roles involved the electoral process in the 2017 film Newton, for which he won the National Award. He played the role of a CRPF officer, who was tasked with conducting elections in a conflict-ridden zone in the jungles of Chhattisgarh. National Award-winner Pankaj Tripathi has been active in the industry for almost two decades. Some of his critically-acclaimed films include Omkara, Dharm, and Aakrosh among others. Further, he has also worked in various web series and other Over Top Content.