विशेष सूचना
हम GyanOk को नयी TDS पॉलिसी (वित्त अधिनियम 2023 के तहत, आयकर अधिनियम 1961 में पेश की गई धारा 194BA) के अनुसार बदल रहे हैं। तब तक के लिए वॉलेट से निकासी पर भी प्रतिबंध रहेगा, हालाँकि, यह सुनिश्चित करने के लिए कि हमारे उपयोगकर्ता बिना किसी रुकावट के अपने ज्ञान को बढ़ाना जारी रख सकें, सभी टूर्नामेंट और कॉम्पिटिशन निःशुल्क जारी रहेंगे।
Important Notice
We are adapting GyanOk in accordance with the recent TDS policy changes (as outlined in Section 194BA of the Income Tax Act, 1961, by the Finance Act 2023). During this transition, withdrawals from the wallet will be temporarily suspended. However, all tournaments and competitions will remain free of charge to ensure that our users can continue to enhance their knowledge without any interruption.
07 September 2022

By GyanOk
Daily Current Affairs Notes for 07 September 2022
2022 Ramon Magsaysay Award recipients
Ramon Magsaysay Awards were announced recently. This year the award will go to Sothiara Chim, Psychiatrist (Cambodia), Tadashi Hattori, Ophthalmologist (Japan), Bernadette Madrid, Pediatrician (Philippines) and Gary Bencheghib, activist and filmmaker (Indonesia).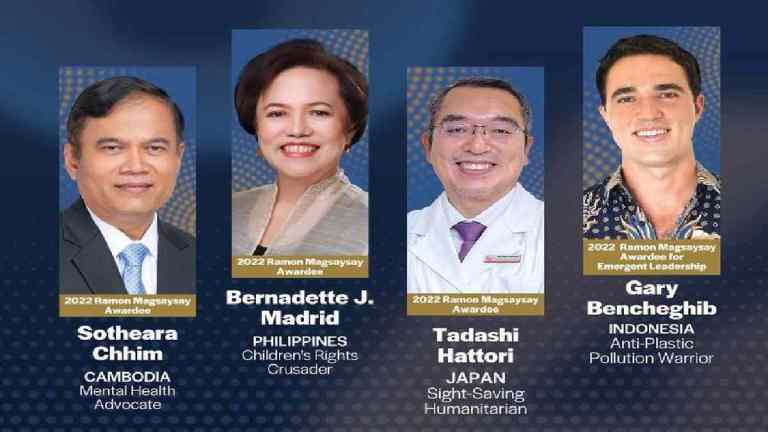 Overview
Sothiara Chhim, Psychiatrist (Cambodia)
Sothiara Chhim, a 54-year-old Cambodian, was rewarded for dedicating her life to helping those suffering under the Khmer Rouge regime. Sothiara Chhim himself was also a survivor of the ultra-Maoist Khmer Rouge regime, which in the 1970s killed nearly a quarter of Cambodia's population through starvation, overwork and mass executions.
Tadashi Hattori, Ophthalmologist (Japan)
Tadashi Hatori, a 58-year-old Japanese ophthalmologist, was honored for providing free eye surgery in Vietnam, where such specialists and facilities are limited.
Bernadette Madrid, Pediatrician (Philippines)
Bernadette Madrid, 64, has received an award for helping domestic abuse victims and setting up a child protection center in the Philippines. Since 1997, he has headed the country's first child protection center at the Philippine General Hospital in Manila. It has served more than 27,000 children over the last year.
Gary Bencheghib, activist and film producer (Indonesia)
27-year-old French environmental activist and filmmaker Gary Bencheghib has been given the award for his efforts to clean up Indonesia's polluted waterways. Bencheghib and his brother have built a kayak made of plastic bottles and bamboo to pick up garbage in the Citarum River, one of the world's most polluted rivers.
About the Award
The award is considered as the Nobel Prize of Asia. It was established in 1957. The Award recognizes and honours individuals that have achieved distinction in their field and help others generously.
The Award has been given in five categories namely journalism, government service, public service, literature and creative communication
How are the Ramon Magsaysay Award recipients chosen?
Since 2009, the Ramon Magsaysay Award Foundation selects awardees for the Emergent Leadership Sector on an annual basis. The awardees receive a certificate, a medallion with an embossed portrait of Ramon Magsaysay and a monetary prize.
Ramon Magsaysay
Magsaysay became the president of Philippines in 1953. The administration years of Magsaysay are cited as Golden Years of Philippines. He was well known for his generosity and agrarian reforms.
Uttarakhand Govt launched 'Samarth' e-governance portal
Overview
The Uttarakhand education department launched an e-governance portal "Samarth". This portal provides all administrative and educational updates including information about entrance exams, salary structures, and appointments from five state universities and 140 public schools. The initiative has been taken in a bid to make the education system more transparent in the state.
Suresh Raina Announces Retirement from Indian Premier League
Overview
Suresh Raina, 'Mr. IPL' Retired From IPL
Suresh Raina, the former Indian Batsman, announced his retirement from the Indian Premier League (IPL). Suresh Raina was not retained by Chennai Super Kings, nor he was picked by any team in IPL 2022 mega audition this year. He has been playing for CSK and has given commendable performance in the history of IPL. Raina smashed 5528 runs at an average of 32.5 and a strike rate of 136.7 in IPL 2015. Raina will also not play any domestic cricket tournament from now. In 2019, Raina retired from International Cricket on the same day as MS Dhoni, on 15th August 2020.
Suresh Raina: Personal Life
Suresh Raina was born in Muradnagar of Uttar Pradesh on 27th November 1986. He was born in a Kashmiri Pandit family to parents from Rainawari, Srinagar district of Jammu and Kashmir. He completed his schooling at a boarding school and took admitted to Guru Gobin Singh Sports College in Lucknow. He recently received an honorary doctorate from Vels University.
Suresh Raina's father Trilokchandra Raina was a military officer. In the 1990s, his family left Rainawari in Jammu Kashmir after the increasing tension related to an exodus of Kashmiri Hindus. They settled in Ghaziabad, Uttar Pradesh.
Suresh Raina: Domestic Cricket Career
In 2000, Suresh Raina decided to play cricket and attended the Guru Gobin Singh Sports College, Lucknow. He became the Captain of the Uttar Pradesh U-16 team. He made his Ranji Trophy debut for Uttar Pradesh in 2003, against Assam. Suresh Raina toured Pakistan for the U-19 Asian ODI Championship in 2003, before getting selected for the 2004 U-19 World Cup. He scores three centuries, including 90 runs in 38 balls. He received a Border-Gavaskar scholarship to train at the Australian Cricket Academy. In 2005, he made his first-class limited over debut and scored 645 runs in that season with an average of 53.75.
Suresh Raina: International Cricket Career
Suresh Raina was one of the best fielders on the Indian Cricket Team. In the semifinals of World Cup 2011, Suresh Raina scored 36 runs not out, contributing a good number of runs to India's final score. In August 2020, he announced his retirement from all formats of International Cricket.
PM Narendra Modi announced PM-SHRI Scheme for upgrading 14500 school
Overview
Prime Minister Narendra Modi has announced a new initiative, the development and upgradation of 14 thousand 500 schools across the country under the Pradhan Mantri Schools For Rising India (PM-SHRI) Yojana. PM-SHRI schools will become model schools which will encapsulate the full spirit of the National Education Policy. The centrally sponsored scheme will be implemented by strengthening existing schools selected from amongst those managed by the Central government, states, Union Territories and local bodies.
What is the aim of the scheme?
The aim of these schools will not only be qualitative teaching, learning and cognitive development but also to create holistic and well-rounded individuals equipped with key 21st-century skills.
About the scheme:
The PM-SHRI schools will have a modern, transformational and holistic method of imparting education. The PM-SHRI schools will further benefit lakhs of students across the country in the spirit of the National Education Policy.
The PM-SHRI schools will have a modern, transformational and holistic method of imparting education. Emphasis will be on a discovery-oriented, learning-centric way of teaching. The focus will also be on modern infra including the latest technology, smart classrooms, sports and more. The National Education Policy has transformed the education sector in the recent years.
India set to become 3rd largest economy by 2030
Recently, State Bank of India (SBI) released a research report which states that India is likely to become the third largest economy in the world by 2029.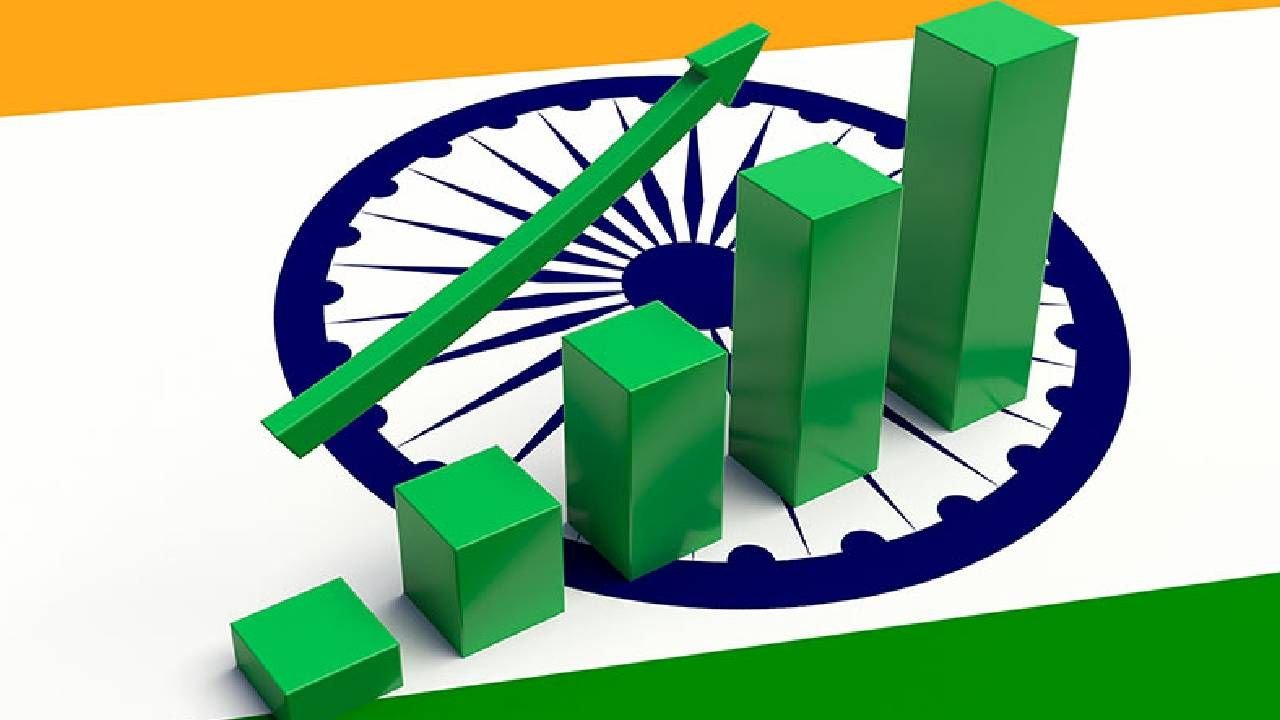 Overview
The report said that India has gone through a major structural transformation since 2014 (when it was ranked 10th) and is now the 5th largest economy, overtaking the United Kingdom.
There is also a possibility that India will overtake Germany by 2027 and Japan by 2029. India is only behind 5 countries (USA, China, Japan and Germany) in terms of the size of the economy in terms of dollars.
The share of India's GDP is now 3.5%, which was 2.6% in 2014 and is likely to cross 4% in 2027. Germany's report on global GDP further said that India is likely to benefit as China is slow in terms of new investment intentions.
Broad-based development of empowerment will also elevate India's per capita income above the current levels and can also act as a force multiplier for a better tomorrow.