विशेष सूचना
हम GyanOk को नयी TDS पॉलिसी (वित्त अधिनियम 2023 के तहत, आयकर अधिनियम 1961 में पेश की गई धारा 194BA) के अनुसार बदल रहे हैं। तब तक के लिए वॉलेट से निकासी पर भी प्रतिबंध रहेगा, हालाँकि, यह सुनिश्चित करने के लिए कि हमारे उपयोगकर्ता बिना किसी रुकावट के अपने ज्ञान को बढ़ाना जारी रख सकें, सभी टूर्नामेंट और कॉम्पिटिशन निःशुल्क जारी रहेंगे।
Important Notice
We are adapting GyanOk in accordance with the recent TDS policy changes (as outlined in Section 194BA of the Income Tax Act, 1961, by the Finance Act 2023). During this transition, withdrawals from the wallet will be temporarily suspended. However, all tournaments and competitions will remain free of charge to ensure that our users can continue to enhance their knowledge without any interruption.
Daily Current Affairs Notes for 07 January 2023
GDP pegged at 7.0% by NSO

Overview
NSO ADVANCE ESTIMATE:-
India's economy is expected to grow 7.0% in the current financial year, according to the first advance estimates by the National Statistical Office (NSO) released on Friday. With this the country is set to lose the fastest-growing major economy tag. New Delhi had pegged India's growth at 8.7% in the last fiscal year that ended March 31, 2022.
The projections are much lower than government's earlier forecast of 8-8.5 per cent growth but above the Reserve Bank's projection of 6.8 per cent. If the forecast comes true, India's GDP growth will be lower than Saudi Arabia's expected 7.6 per cent expansion. In fact, India's GDP growth in the July-September quarter at 6.3 per cent was lower than the 8.7 per cent of Saudi Arabia.
Earlier last month, the Reserve Bank of India had lowered the country's GDP (gross domestic product) growth forecast to 6.8 per cent for the current fiscal from 7 per cent earlier, on account of continued geopolitical tensions and tightening of global financial conditions.
The RBI had projected the real GDP growth for 2022-23 at 6.8 per cent, with the third quarter at 4.4 per cent and the fourth at 4.2 per cent. It had pared the growth projection for 2022-23 for the third time in December 2022.
DIFFERENT SECTOR GROWTH:- A QUICK PEEK
Private final consumption expenditure, a measure of demand, is projected to rise 7.7% in FY23 from a year ago. Gross fixed capital formation, a measure of investment, is estimated to rise around 11.5% in FY23.
The share of private consumption in GDP is expected to rise to 57.2% in FY23 from 56.9% in FY22 and 57.3% in FY21. Per capita gross national income in real terms is estimated to be ₹1,11,807 crore in FY23, higher than ₹1,05,955 crore in FY22 and ₹98,629 crore in FY21.
Agriculture is expected to grow 3.5% in FY23 after growing 3% in FY22. Mining & quarrying is likely to see a reduction in growth at 2.4% in FY23 after growing at around 11.5% in FY22.
Manufacturing growth is pegged to drop from 9.9% in FY22 to 1.6% in FY23 while construction growth may moderate to 9% in FY23 from 11.5% in FY22.
Trade, hotels, transport, communications & services related to broadcasting are pegged to grow at 13.7% after growing at just over 11% in FY22. Financial, real estate & professional services are seen growing at 6.4% in FY23, up from 4.2% in FY22.
In April 2022, India's central bank had cut the GDP growth estimate from 7.8 per cent to 7.2 per cent, and further lowered it to 7 per cent in September, last year.

The GDP growth in the second quarter of the fiscal slowed to 6.3 per cent from 13.5 per cent in the preceding three months.
Hyderabad to Host First-Ever Formula E World Championship Race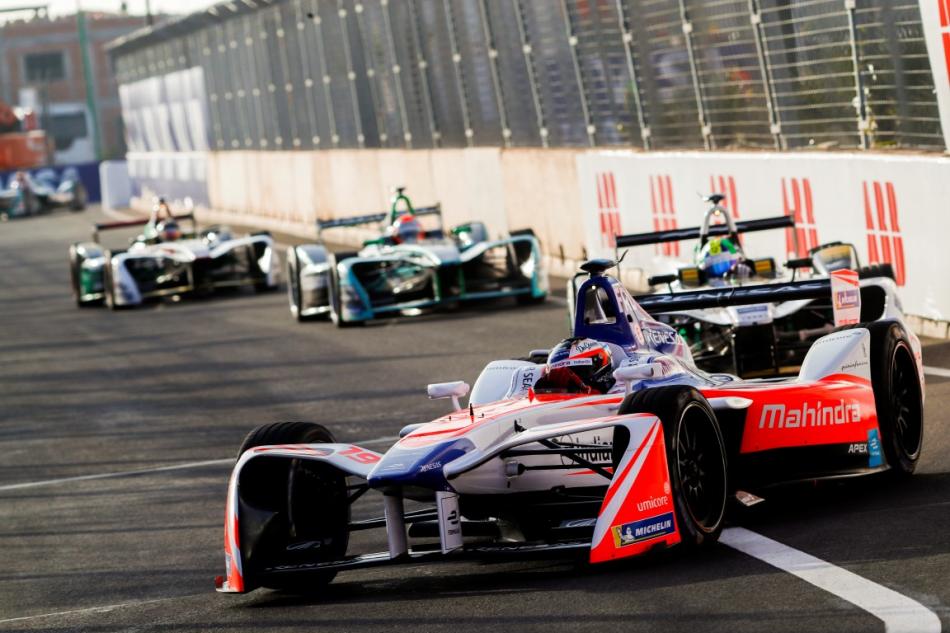 Overview
The countdown of the first-ever ABB FIA Formula E World Championship race in India is to be held in Hyderabad. The Formula E World Championship will be held from 11th February.
The first ticket for the Formula E World Championship was booked by Telangana Special Chief Secretary (Municipal Administration) Arvind Kumar. During the event, Akbar Ebrahim, President Federation of Motor Sports Clubs of India, and other dignitaries were also present.
Hyderabad to Host First-Ever Formula E World Championship Race – Key Points
The government aims to make Hyderabad one of the top cities in the world by hosting Formula E World Championship.
The event will be climate-friendly as it is a net zero-carbon sport.
Hyderabad race on 11th February will be the fourth race of the season, season 9 of Formula E, the first three include Mexico City and Riyadh.
A total of 11 teams with 23 cars with 22 cars would be racing here and they include some of the top racing companies.
A total of about 22,500 tickets would be available for booking online.
The world's fastest, lightest, most powerful, and most efficient electric race car, 'The Gen3' is coming to Hyderabad which is the highlight of the Formula E World Championship.
Ace Nxt Gen is the official promoter of the Formula E Race in India in partnership with Formula E and the Telangana government.
Government Formed Committee to Protect Ladakh Culture, Language & Employment

Overview
The Ministry of Home Affairs (MHA) in India has established a High Powered Committee (HPC) to address issues related to the protection of Ladakh's culture, language, land, and employment opportunities. A 17-member committee has been constituted under the Chairmanship of Minister of State for Home Affairs Nityanand Rai.
Members of the Committee:
The committee will be chaired by Shri Nityanand Rai, Minister of State for Home Affairs.
In addition to Rai, the committee will include the Lieutenant Governor of the Union Territory of Ladakh, the Member of Parliament for Ladakh, the Chairmen/Chief Executive Councilors of the LAHDCs of Leh and Kargil, and several other officials from the MHA and the Department of Jammu, Kashmir and Ladakh Affairs.
Representatives from both Leh and Kargil have also been invited to participate in the committee. From Leh, the committee will include members of the Apex Body, a group representing the interests of Ladakh's Buddhist community, as well as representatives of other religious and community organizations. From Kargil, the committee will include members of the Kargil Democratic Alliance, a political group, as well as other community leaders.
The establishment of the HPC reflects the Indian government's commitment to addressing the concerns of the people of Ladakh and ensuring that the region's unique culture and way of life are preserved. With its strategic location and importance, Ladakh plays a vital role in the security and stability of the region, and the HPC will work to ensure that the needs of the people of Ladakh are met and that the region is able to contribute to the overall development of the country.
Purpose of this Committee:
The committee has been formed with the goal of promoting inclusive development and employment generation in the region, as well as empowering the Ladakh Autonomous Hill Development Councils (LAHDCs) of Leh and Kargil.
Its mandate includes discussing measures to protect Ladakh's unique culture and language, and to ensure that the region's land and employment opportunities are protected for the benefit of its people.
GA-ASI Announced Strategic Partnership with Bharat Forge to Manufacture Aerostructures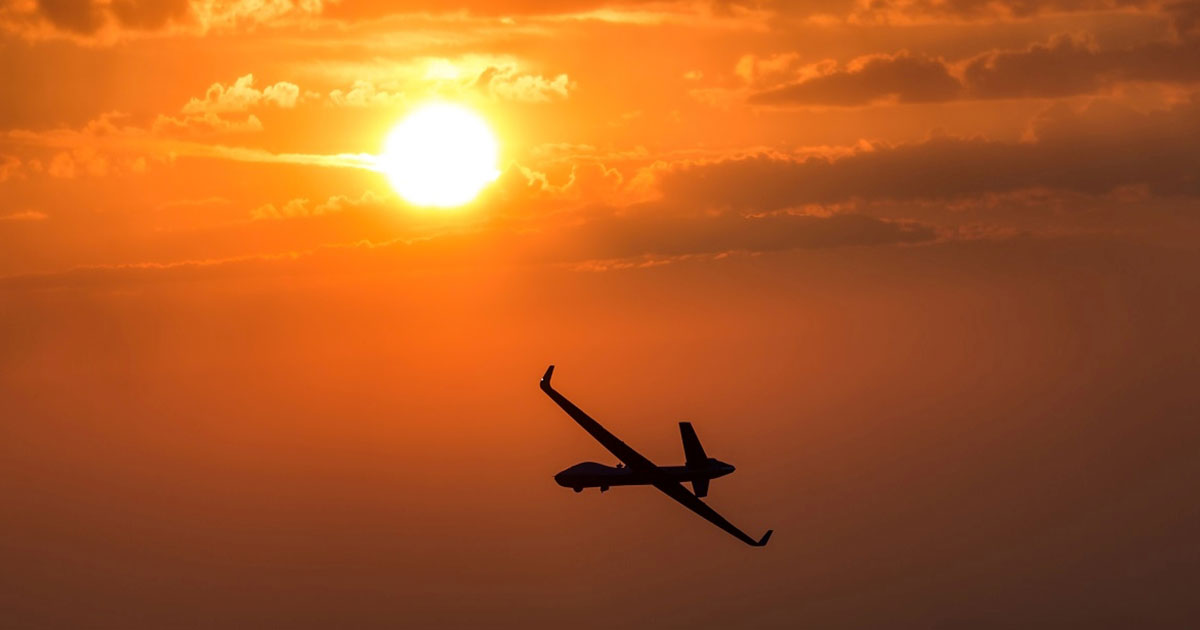 Overview
SAN DIEGO – 03 January 2023 – In a major move to boost manufacturing in India, General Atomics Aeronautical Systems, Inc. (GA-ASI) and Bharat Forge Limited, India have announced a partnership to manufacture main landing gear components, subassemblies, and assemblies of remotely piloted aircraft. Part of the Kalyani Group, Bharat Forge is the largest repository of metallurgical know-how, design and engineering expertise, and manufacturing prowess in India. With over five decades of experience in manufacturing a wide range of high-performance, critical safety components, Bharat Forge offers full-service supply capability from concept to product design, engineering, manufacturing, testing, and validation.
"GA-ASI is eagerly looking forward to working with Bharat Forge in the critical field of aerostructure manufacturing," said Dr. Vivek Lall, Chief Executive, General Atomics Global Corporation. "Bharat Forge's expertise in the field of forging is known globally, and their outstanding contributions in the aerospace sector has inspired us to work together for building the next generation of the world's most advanced unmanned aerial vehicles."
Mr. Baba Kalyani, Chairman and Managing Director, Bharat Forge Limited, said, "Aerospace is a high 'Technology Intensive' domain, which relies on Product Integrity, Reliability, and Zero Defect.' This is a culture by itself and demands a strong focus on people and processes. As part of our Aerospace Growth Strategy, our collaboration with GA-ASI is a strong testimony of our culture in Bharat Forge Aerospace to assimilate and demonstrate the same, as partners to General Atomics, in making India Atmanirbhar."
Bharat Forge Limited has a state-of-the-art, digitally integrated manufacturing, assembly, and testing facility for aerospace components and systems. It manufactures structural and engine parts and subsystems for aircraft and engines for both civil and military applications. Its impressive portfolio includes aircraft turbine and compressor manufacturing; high-end aero engine components like blades, discs, and shafts; and airframe components, including aircraft landing gear, in keeping with the latest technology and design trends, while maintaining high quality standards.
GA-ASI is confident that its collaboration with Bharat Forge will result in significant capability-building for both companies and provide an impetus to the Indian large, unmanned aircraft industry.
About GA-ASI
General Atomics Aeronautical Systems, Inc. (GA-ASI), an affiliate of General Atomics, is a leading designer and manufacturer of proven, reliable Remotely Piloted Aircraft (RPA) systems, radars, and electro-optic and related mission systems, including the Predator® RPA series and the Lynx® Multi-mode Radar. With more than seven million flight hours, GA-ASI provides long-endurance, mission-capable aircraft with integrated sensor and data link systems required to deliver persistent flight that enables situational awareness and rapid strike. The company also produces a variety of ground control stations and sensor control/image analysis software, offers pilot training and support services, and develops meta-material antennas.