विशेष सूचना
हम GyanOk को नयी TDS पॉलिसी (वित्त अधिनियम 2023 के तहत, आयकर अधिनियम 1961 में पेश की गई धारा 194BA) के अनुसार बदल रहे हैं। तब तक के लिए वॉलेट से निकासी पर भी प्रतिबंध रहेगा, हालाँकि, यह सुनिश्चित करने के लिए कि हमारे उपयोगकर्ता बिना किसी रुकावट के अपने ज्ञान को बढ़ाना जारी रख सकें, सभी टूर्नामेंट और कॉम्पिटिशन निःशुल्क जारी रहेंगे।
Important Notice
We are adapting GyanOk in accordance with the recent TDS policy changes (as outlined in Section 194BA of the Income Tax Act, 1961, by the Finance Act 2023). During this transition, withdrawals from the wallet will be temporarily suspended. However, all tournaments and competitions will remain free of charge to ensure that our users can continue to enhance their knowledge without any interruption.
Daily Current Affairs Notes for 06 January 2023
World Day of War Orphans 2023: History and Significance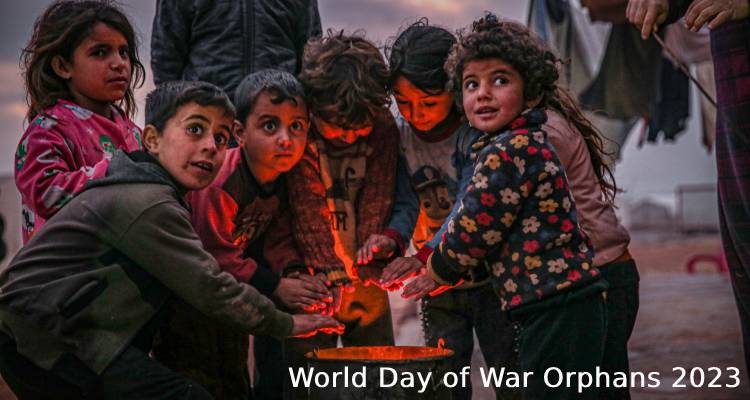 Overview
World Day of War Orphans 2023:
THE WORLD Day of War Orphans is observed annually on January 06 to raise awareness about children who have been orphaned due to wars. Wars tend to take away peace, lives, families, loved ones and everything at once. People suffer for decades as a result of wars. The main objective of the World Day of War Orphans is to ensure that the voices of these war orphans are heard and their social, emotional and physical challenges are taken into note. The day urges the need to develop better facilities and reforms to help these children build a better future. This day also acts as a reminder that these war orphans are our duty in any of the worst circumstances.
According to UNICEF, a child under 18 years of age who has lost one or both parents to any cause of death is considered an Orphan. There are around 140 million orphans globally as per the data of UNICEF, 2015, which includes 61 million in Asia, 52 million in Africa, 10 million in Latin America and the Caribbean and 7.3 million in Eastern Europe and Central Asia.
World Day of War Orphans 2023: Significance
The day holds special importance and reminds us all that every child must be cared for and protected from the evils in society. The day was initiated by the French Organisation, SOS Enfants en Detresses. According to UNICEF's estimation, there are nearly around 9,00,000 children in the Northeast, all of who have been severely affected by the war circumstances.
World Day of War Orphans 2023: Theme
The theme for World Day of War Orphans 2023 is "Care for children in a horrible situation is an obligation, especially in the face of a pandemic."
The topic of the day in 2022 was "Care for children in a horrible situation is an obligation, especially in the face of a pandemic."
The theme for the Year 2021 focused on the need to increase awareness of children who had become orphaned as a result of the conflict.
The World Day of War Orphans campaign's objective in 2019 was to raise public awareness of war-related orphaned children.
Its theme included " Ending the cycle of violence: Protecting War Orphans, Supporting War Orphans: A responsibility for All, and "War Orphans: A voice for Peace."
World Day of War Orphans History
The French organization SOS Enfants en Dresses, which originated the day, is credited with starting the World Day of War Orphans. Helping children affected by major conflict zones across the world was the day's goal, with a special emphasis on lids who lost their parents.
World War Orphan Day offers an opportunity for international communities to discuss the terrible situation facing war orphans. Additionally, it aims to draw attention to this catastrophe for society and the human race, which is only getting worse.
World Day of War Orphans 2023: Facts About Orphans
1. As per UNICEF, the estimated number of total orphans increased from 1990-2001. However, since 2001, the estimated number of total orphans has declined consistently - at a rate of only 0.7% per year during that period.
2. Children who grow up in orphanages are at much higher risk of becoming victims of violence, trafficking and exploitation.
3. According to UNICEF estimates, there are 140 million children—a number equal to almost half the population of the United States—who have lost one or both parents due to any cause as of 2014. Out of those, 17.7 million were orphaned because one or both parents died of AIDS.
4. Many children who live in orphanages end up staying for extended periods, which can cause developmental delays in their social, emotional and intellectual development.
5. Children who end up in orphanages due to family separation do so because of natural disasters, displacement, economic hardships and other forms of conflict. Allowing them the chance to reunite with their families if possible is an effective way to ensure they do not suffer the negative effects of staying in an orphanage long-term.
GATE 2023 Admit Card Release Date Postponed, Check New Updates
GATE 2023: The admit card download date has been postponed due to operational reasons and now will be made available on January 9, 2023.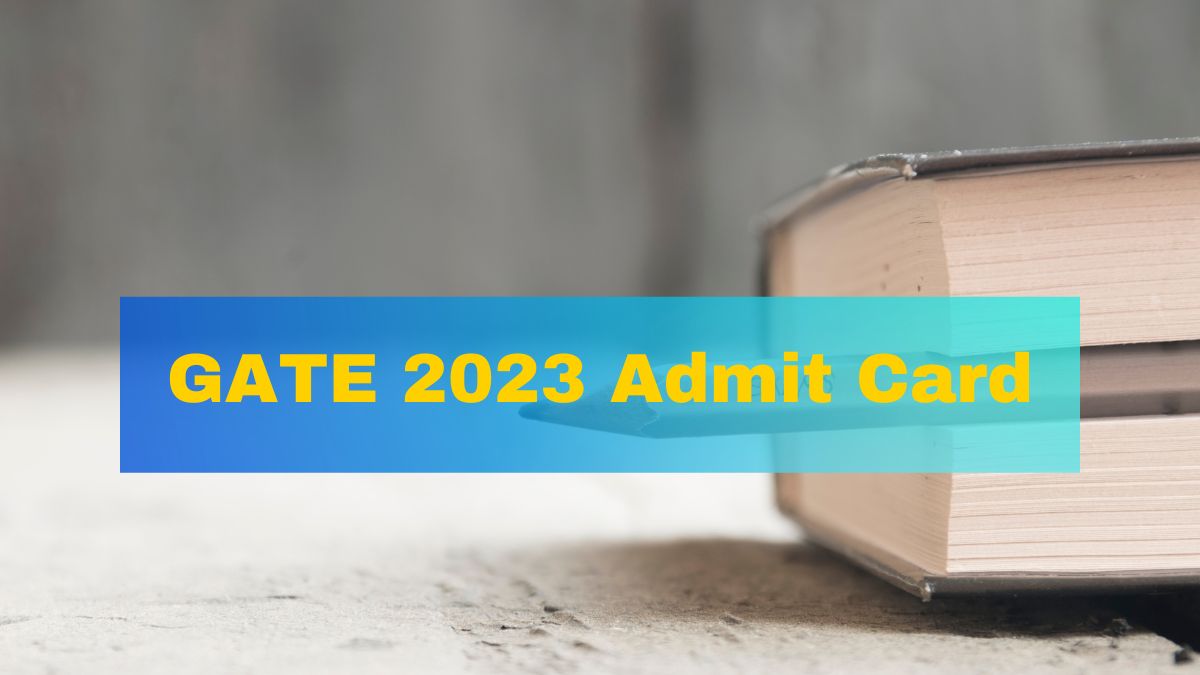 Overview
The Indian Institute of Technology (IIT) Kanpur postponed the admit card release date for the Graduate Aptitude Test in Engineering (GATE) 2023. The admit card now will be released on January 9. The exam will be held from February 4, 2023. Once released, candidates can check their admit card at– gate.iitk.ac.in.
"Due to operational reasons Admit Card Download is delayed, and now it will be enabled on 9th January 2023," reads the official notice.
The GATE 2023 admit card was scheduled to be released today, January 3, 2023 but now will be released on January 9, 2023. The exam will be conducted on February 4, 5, 11, and 12, 2023. The exam will be held for 29 papers and candidates are only allowed to appear for either 1 or up to 2 papers only.
The GATE exam will be conducted in a computer-based test for a duration of three hours. The questions in the exam will be from two sections including General Aptitude and Core Discipline. The General Aptitude section consists of 15 per cent marks. While the remaining 85 per cent marks are for the question from Core Discipline.
The GATE 2023 question paper will have a total of 65 questions. For every wrong answer in an MCQ, there will be a negative marking. For 1 mark MCQ, there will be a deduction of ⅓ mark for a wrong answer. While for 2 mark MCQ, there will be a deduction of ⅔ mark for a wrong answer. There will be no negative marking for incorrect answers to MSQ or NAT questions.
GATE 2023 Exam Schedule
February 4– 9:30 am to 12:30 pm– CS
February 5– 9:30 am to 12:30 pm– EE, ES, XH
February 11– 9:30 am to 12:30 pm– GG, IN, MA, PE, XE, XL
February 12– 9:30 am to 12:30 pm– CE1, ST
February 12– 2:30 am to 5:30 pm– CE2, MN
GATE 2023 Exam: Important Dates
GATE admit cards– January 9, 2023
Exam dates– February 4, 5, 11 & 12, 2023
Candidate's response available on application portal– February 15th, 2023
Answer keys– February 21, 2023
Results for GATE 2023– March 16th, 2023
Scorecard available for download– March 21th, 2023
GATE 2023 Admit Card: Here's How To Download
Step 1: Go to the official website– gate.iitk.ac.in
Step 2: Click on the tab login on the homepage
Step 3: Now, the new page will open on the screen
Step 4: Candidates have to enter GATE 2023 credentials and other required details
Step 5: Click on submit button and GATE 2023 admit cards will be displayed on the screen
Note: Download and print out the GATE 2023 admit card for future reference.
Russia-Ukraine War: Putin Orders 36-hour Ceasefire in Ukraine Over Orthodox Christmas

Overview
Russian President Vladimir Putin ordered a 36-hour ceasefire in Ukraine over Orthodox Christmas, the first major truce of the more than 10-month long war that has killed tens of thousands and devastated swathes of Ukraine. Putin ordered the ceasefire to begin on January 6, the Kremlin said. Many Orthodox Christians, including those living in Russia and Ukraine, celebrate Christmas on Jan. 6-7.
A Sudden Decision of Ceasefire:
Proceeding from the fact that a large number of citizens professing Orthodoxy live in the areas of hostilities, we call on the Ukrainian side to declare a ceasefire and allow them to attend services on Christmas Eve, as well as on Christmas Day, Kremlin said.
Ukraine's Response on this Ceasefire:
A senior aide to Ukrainian President Volodymyr Zelenskiy, Mykhailo Podolyak, cast the Russian Orthodox Church as a "war propagandist" that had incited the "mass murder" of Ukrainians and the militarisation of Russia.
"The statement of the Russian Orthodox Church about the 'Christmas Truce' is a cynical trap and an element of propaganda, he said.
Why is a ceasefire being announced now:
Until recently, commemorating the birth of Jesus in December was not accepted in Ukraine. However, due to Russia's invasion, many people's opinions have changed. In October, the leadership of the Orthodox Church of Ukraine, which is independent of the Russian church and one of two branches of Orthodox Christianity in the country, agreed to allow people to celebrate on December 25th. The choice of dates has significant political and religious implications in a country with rival Orthodox churches, and small changes to rituals can hold a lot of meaning in the ongoing cultural conflict that coincides with the ongoing military conflict.
Christmas celebrations in Ukraine were thrown into disarray following a decree by the Synod of the Orthodox Church of Ukraine that local church rectors can choose which date to celebrate the holiday. This decision triggered criticism by some members of the church, who argued that the change could further divide an already divided country.
World's first Palm-leaf Manuscript Museum in Kerala capital
Overview
Palm leaf Manuscript Museum:
Kerala Chief Minister(CM) Pinarayi Vijayan has inaugurated the Palm leaf Manuscript Museum with modern audio-visual technology at the renovated Central Archives, Fort area in Thiruvananthapuram, Kerala. The Museum, promoted as "World's First Palm-Leaf Manuscript Museum" was set up by the Archives Department in association with the Kerala Museum of History and Heritage at a cost of Rs 3 crore.
The museum is a repository of curious nuggets of administrative, socio-cultural and economic facets of the Travancore kingdom which lasted for 650 years till the end of the 19th century. It had been the Central Vernacular Records Office since 1887 before becoming a museum.
Key Highlights of the museum:
The museum is a useful resource for historical and cultural studies for both academic and non-academic researchers. The museum has 8 theme-based galleries in the museum representing segments like, "History of Writing," "Land and People," "Administration," "War and Peace," "Education and Health," "Economy," "Art and Culture," and "Mathilakam Records."
The museum stores 187 manuscripts at Central Archives and the department's regional officers in Ernakulam and Kozhikode. The manuscripts span 6 centuries From 1249 CE to 1896. It will be housed in the 6,000-sq ft museum which was arranged by the Kerala government's nodal agency for museums Keralam–Museum of History and Heritage. The Museum houses manuscripts in ancient scripts such as Vattezhuthu, Kolezhuthu, Malayanma, and ancient Tamil and Malayalam. The 1st phase's archival material was selected after sorting through a stock of carelessly stored 1.5 crore palm-leaf records from all across Kerala.