Important Notice
We are adapting GyanOk in accordance with the recent TDS policy changes (as outlined in Section 194BA of the Income Tax Act, 1961, by the Finance Act 2023). During this transition, withdrawals from the wallet will be temporarily suspended. However, all tournaments and competitions will remain free of charge to ensure that our users can continue to enhance their knowledge without any interruption.
05 December 2022

By GyanOk
Daily Current Affairs Notes for 05 December 2022
Nation observed Indian Navy Day on 4th December
Overview
Indian Navy Day 2022:
Navy Day in India is observed annually on December 4 to recognise the contributions and accomplishments of Indian Naval forces. Indian Navy Day is observed to commemorate the attack and to pay tribute to all Navy personnel who sacrificed their lives while serving the country. The Indian Navy is a three-dimensional force that protects our country's interests above, on, and beneath the ocean's surface. Its main goal is to improve its position in the Indian Ocean Zone. Every year, various events are held on this day.
How is Indian Navy Day 2022 Celebrated?
This year, for the first time, Navy Day Celebrations are being conducted outside Delhi. The Indian Navy is all set to demonstrate India's combat prowess and capability through an 'Operational Demonstration' at Visakhapatnam on Sunday. The Eastern Naval Command at Visakhapatnam hosts numerous activities and events. The event begins with a wreath-laying ceremony at the war memorial, and it is followed by a display of the naval submarines, ships, aircraft, and other forces at work.
An open sea swimming competition, Indian Navy Inter School Quiz Competitions, veteran mariners lunches, concerts by the Naval Symphonic Orchestra, tattoo ceremonies, marathons, and other events are organised during the week of Indian Navy Day.
Indian Navy Day 2022: Significance
At the Senior Naval Officers' Conference in May 1972, it was decided that Indian Navy Day would be celebrated on December 4 to recognise the efforts and achievements of the Indian Navy during the 1971 Indo-Pak war. It is critical to educate Indian children and citizens about India's significance and victory. The purpose of marking Indian Navy Day is to raise public awareness about the significance and victory of the country.
Last year, the Indian Navy Day theme was decided as "Swarnim Vijay Varsh". However, the theme for this year is yet to be out.
Indian Navy Day 2022: History
During the India-Pakistan war in 1971, Pakistan launched an attack on Indian airbases on the evening of December 3. In response to their attack, India dispatched three missile boats, Nirghat, Veer, and Nipat, at top speed towards Karachi.

The Indian Navy sank four Pakistani ships. Those who died during the Indo-Pakistan War are also remembered on this day. The Maratha Emperor, Chhatrapati Shivaji Maharaj, is regarded as the Father of the Indian Navy.
International Volunteer Day for Economic and Social Development: 5 December
Overview
International Volunteer Day for Economic and Social Development 2022:
International Volunteer Day, or International Volunteer Day for Economic and Social Development, which is celebrated on December 5 was designated by the United Nations in 1985 as a day to celebrate the power and potential of volunteerism.
This day brings an opportunity for volunteers and volunteer organisations to raise awareness and gain understanding of the contribution they make to the society. This day is to promote volunteerism, encourage governments to support volunteer efforts, and recognise the contributions to and achievement of sustainable development goals.
International Volunteer Day 2022: Theme
On International Volunteer Day (IVD) 2022, we celebrate our theme of solidarity through volunteering. For the future of our planet, we must act together and we must act now. This is not an era to stand alone but together, as one, in solidarity with each other
International Volunteer Day 2022: Significance
International Volunteers Day gives individuals, organisations and communities to promote the contributions made by them at the local, national and international levels.

The best way that one can celebrate this day is by contributing or rather volunteering at organisations, government agencies, non-profit institutions, community groups and academia. Each year hundreds of millions of people volunteer their time and skills to help improve the lives of others.
International Volunteer Day 2022: History
It was through the resolution 40/212 of 17, December 1985, that the General Assembly invited governments across the world to observe International Volunteer Day on December 5, urging them to take measures to create awareness of the important contribution of volunteer service. Since then, various governments, civil society organisations, and the UN system around the world have brought together volunteers to celebrate this day.
Rajeeva Laxman Karandikar named as chairperson of the National Statistical Commission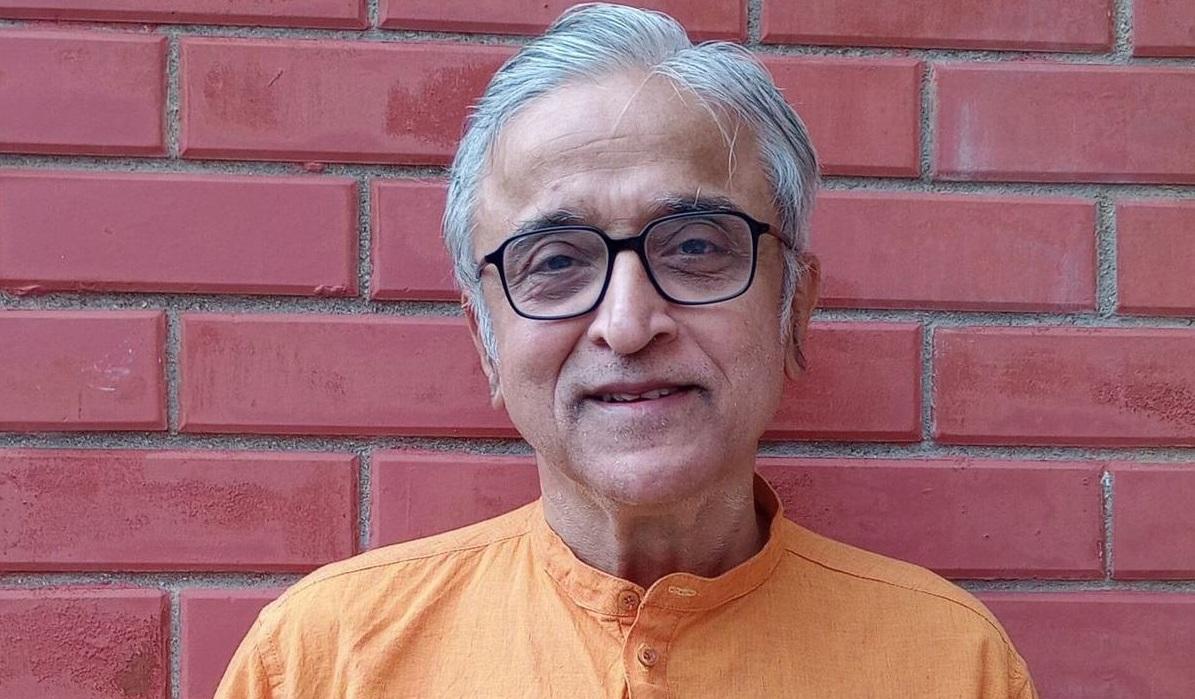 Overview
Prof Rajeeva Laxman Karandikar, professor emeritus at Chennai Mathematical Institute (CMI), has been appointed as part-time chairperson of National Statistical Commission of India (NSCI) for three years. He will take up this role as an additional responsibility while continuing as Professor Emeritus at CMI. He joined CMI in 2010 as a visiting professor and served as the director of CMI from January 2011 to April 2021.
Who is Rajeeva Laxman Karandikar?
Rajeeva Laxman Karandikar (born 11 June 1956) is an Indian mathematician, statistician and psephologist. He served as the director of Chennai Mathematical Institute from 2010 until 2021.
National Statistical Commission (NSC) of India:
The Government of India through a resolution dated 1st June, 2005 set up the National Statistical Commission (NSC). The setting up of the NSC followed the decision of the Cabinet to accept the recommendations of the Rangarajan Commission, which reviewed the Indian Statistical System in 2001. The NSC was constituted with effect from 12th July 2006 with a mandate to evolve policies, priorities and standards in statistical matters.The NSC has four Members besides a Chairperson, each having specialization and experience in specified statistical fields.
Vijender Sharma elected as the President of the Institute of Cost Accountant of India

Overview
The Institute of Cost Accountant of India (ICMAI) has elected Vijender Sharma as the President and Rakesh Bhalla as the Vice-President of the Institute for the year 2022-23.The Institute conducted the election for President and Vice-President on Nov 28, 2022 in New Delhi.
Who is Vijender Sharma?
Sharma is a fellow member of ICAI and a law graduate. He is a leading practising cost accountant since 1998 and insolvency professional since January 2017. He has an experience of over 22 years in diversified areas of financial, cost and management accounting, internal audit, management consultancy, forensic audit, insolvency and liquidation, etc.
Who is Rakesh Bhalla?
Bhalla is a fellow member of ICAI and a commerce graduate. He had also been elected Chairman (2011-12) of northern council of the institute and has expertise in the field of Accounting, Costing, Direct and Indirect taxation with wide exposure to systems and audits.
About the Institute of Cost Accountants of India:
The Institute of Cost Accountants of India (ICAI-CMA) is a statutory body constituted under an act of the Parliament and is the regulator for the profession of Cost and Management Accountancy in India. Its qualified members are specialized in the field of Costing, Valuation, Insolvency Bankruptcy Code-2016 and Goods & Services (GST) Acts. The institute is also member of International accounting bodies. Having more than 60000 qualified members across the world.