Important Notice
We are adapting GyanOk in accordance with the recent TDS policy changes (as outlined in Section 194BA of the Income Tax Act, 1961, by the Finance Act 2023). During this transition, withdrawals from the wallet will be temporarily suspended. However, all tournaments and competitions will remain free of charge to ensure that our users can continue to enhance their knowledge without any interruption.
Daily Current Affairs Notes for 03 October 2022
5G Launch: PM Modi says rollout of 5G a gift to 130 billion Indians
Overview
5G Launch: The nation's 5G services were officially inaugurated by Prime Minister Narendra Modi on October 1st, 2022, ushering in a period of ultra-high-speed mobile internet, according to a statement from the Prime Minister's Office. The sixth iteration of the India Mobile Congress was also launched by PM Modi.
5G Launch by PM Modi: Key Points
Speaking to the crowd, PM Modi stated that the government and the country's telecom industry are giving 130 crore Indians a fantastic present in the shape of 5G.
A new era in the nation is ringing in with the arrival of 5G. A limitless sky of options will open up with 5G.
The PM continued by saying that the New India will actively participate in the creation and use of technology rather than simply becoming a consumer of it.
Future wireless technology design and related production will be heavily influenced by India.
5G has Potential to Change lives: PM
According to the prime minister, the usage of 5G technology will go beyond providing quick internet access and has the potential to alter lives. In order to fully utilise this new technology, PM Modi advised the executives of the telecom industry association to visit the nation's universities and high schools. A supportive ecosystem for MSMEs to prepare replacement parts for electronic manufacturing was another thing he encouraged them to do.
5G Launch by PM Modi: 4 Pillars of Digital India
The prime minister explained that India concentrated on 4 Pillars, in four directions at once, emphasising the necessity for a comprehensive approach to Digital India.
The cost of the gadget/Device
Digital connectivity
Cost of data,
And the most crucial
The notion of "digital first"
According to the prime minister, the usage of 5G technology will go beyond providing quick internet access and has the potential to alter lives.
1.47 Lakh Crore GST Collected in the Month of September 2022
Overview
The gross GST revenue collected in the month of September 2022 is ₹ 1,47,686 crore of which CGST is ₹ 25,271 crore, SGST is ₹ 31,813 crore, IGST is ₹ 80,464 crore (including ₹ 41,215 crore collected on import of goods) and Cess is ₹ 10,137 crore (including ₹ 856 crore collected on import of goods).
Division Of GST:
The government has settled

₹

31,880 crore to CGST and

₹

27,403 crore to SGST from IGST as regular settlement. The total revenue of Centre and the States after regular settlements in the month of September 2022 is

₹

57,151 crore for CGST and

₹

59,216 crore for the SGST.
Rising GST Collection:
The revenues for the month of September 2022 are 26% higher than the GST revenues in the same month last year. During the month, revenues from import of goods was 39% higher and the revenues from domestic transaction (including import of services) are 22% higher than the revenues from these sources during the same month last year. This is the eighth month and for seventh months in a row now, that the monthly GST revenues have been more than the

₹

1.4 lakh crore mark. The growth in GST revenue till September 2022 over the same period last year is 27%, continuing to display very high buoyancy. During the month of August 2022, 7.7 crore e-way bills were generated, which was marginally higher than 7.5 crore in July 2022.
Highest GST Filling:
This month witnessed the second highest single day collection of Rs. 49,453 crore on 20th September with second highest number of 8.77 lakh challans filed, next only to Rs. 57,846 crore collected on 20th July 2022 through 9.58 lakh challans, which pertained to end of the year returns. This clearly shows that the GST portal maintained by GSTN has fully stabilized and is glitch free. September also saw another milestone getting crossed when more than 1.1 crore e-way bills and e-invoices, combined (72.94 lakh e-invoices and 37.74 lakh e-way bills), were generated without any glitch on the portal run by NIC on 30th September 2022.
Indian Women's rights activist Srishti Bakshi wins 'Changemaker' award
Overview
A women's rights activist from India, Srishti Bakshi has won the 'Changemaker' award at the UN SDG (United Nations Sustainable Development Goals) Action Awards held at a ceremony in Bonn, Germany. The award is given to recognise the efforts of Srishti Bakshi to raise awareness of gender-based violence and inequality.
About Srishti Bakshi:
Srishti Bakshi, a marketer ­turn ed­women's­ rights­ activist and founder of the CrossBow Miles movement, started on an on­foot pilgrimage of 3,800 Km through 12 Indian states from Kanyakumari to Kashmir. She has covered a distance of 30­35 km and met anywhere between 150­200 people a day. She has already walked through the states of Tamil Nadu, Andhra Pradesh, Telangana, Karnataka, Maharashtra, Madhya Pradesh, Rajasthan, Uttar Pradesh, Delhi, Haryana, Punjab and Jammu & Kashmir.
She conducted over 100 workshops focused on women's safety to put a spotlight on the causes of violence against women and also empower women and reveal stories of resilience, along with digital and financial literacy. WOMB: Women Of My Billion, a documentary that captured her journey exposes the raw emotions and realities of women in India.
About UN SDG Action Awards Ceremony:
The UN SDG Action Awards Ceremony celebrates people and initiatives that mobilize, inspire, and connect people every day, proving that each one of us has the power to drive transformative action. The finalists for the UN SDG Action Awards were selected from over 3,000 applications from 150 countries and the winners were announced during a live event on 27 September 2022.
Russia annexes 4 regions in Ukraine
Russian President Vladimir Putin presided over a ceremony to formally annex four Ukrainian regions.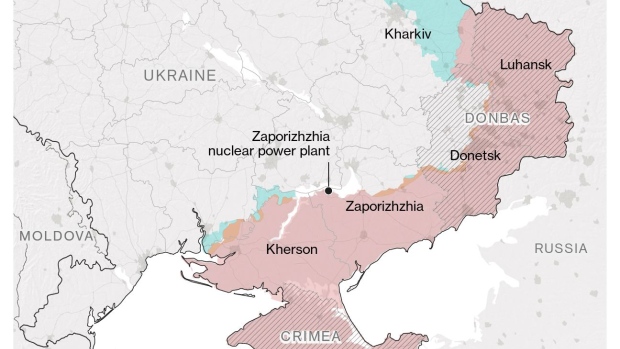 Overview
Eight years following the Russian annexation of Crimea, Moscow has captured four more Ukrainian territories – Donetsk, Luhansk, Zaporizhzhia and Kherson regions.
Earlier, Russia organized a referendum on Russia's administration of these regions.
Kremlin claimed that residents of these regions overwhelmingly supported their regions formally becoming part of Russia.
These referendums are considered by the West as illegal and rigged and were orchestrated by the Russian Government.
Russian President Vladimir Putin has signed "accession treaties" to formalize these annexations at a ceremony in Grand Kremlin Palace in Moscow in the presence of Russia's political elites.
With the formal annexation of Kherson, Zaporizhzhia, Donetsk and Luhansk, Russia controls nearly 15 per cent of Ukrainian territory.
Russia does not fully control these regions since Ukrainian forces have reclaimed several areas that were earlier captured by Russia.
In terms of total area, Russia will control over 90,000 square kilometers of Ukraine's total land area. This is almost equivalent to the size of countries like Portugal or Jordan.
It is equivalent to Austria and Belgium combined or Denmark, Belgium and the Netherlands combined or 30 per cent of Germany's territory.
It is also 50 per cent of the size of the United Kingdom.
If Crimea, a Ukrainian territory annexed in 2014, is also included, Moscow has control over 107,000 sq km of Ukraine's territory.
This makes it the largest forced annexation in Europe since the Second World War.
The four recently annexed Ukrainian regions have historic ties with Russia, with Luhansk and Donetsk having large proportion of population speaking Russian and ethnically Russian.
These regions opposed Ukraine increasing its ties with the West.
Now, Ukraine is planning to fight to reclaim its lost territories and fast-track its membership to NATO
The Western countries have announced that they will never recognize the Russian claims over these territories.
India-Armenia Defence Export Deal
India has inked an defence export deal with Armenia, which is facing threat from border tensions from Azerbaijan.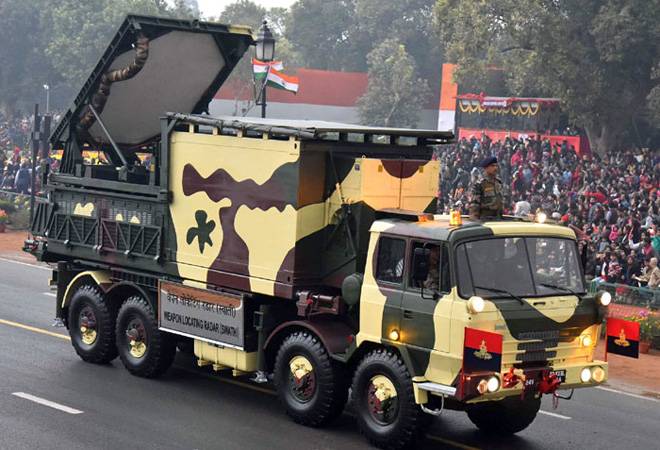 Overview
Military equipment like missiles, rockets and ammunition will be exported by India to Armenia under the newly signed export contract.
The export order includes six additional first-ever export of indigenous Pinaka multi-barrel rocket launchers, anti-tank rockets and ammunitions.
The estimated value of this contract is over Rs.2,000 crore.
This comes amid the rising border tensions between Armenia and Azerbaijan The latter has close diplomatic and military ties with Pakistan and Turkiye.
Over the years, despite the physical distance, indirect links have arisen between Armenia-Azerbaijan and India-Pakistan.
Azerbaijan had used Turkish drones at the war with Armenia and is currently in talks with Pakistan to procure JF-17 fighter aircraft.
In 2017, Turkiye, Pakistan and Azerbaijan have signed a Trilateral Ministers Agreement to promote defence cooperation and strengthen the existing bilateral military assistance arrangements.
Hence, the recent defence export deal between India and Armenia is of strategic significance.
It is also providing a major boost for the indigenous defence industry.
India's defence export has reached a record Rs.13,000 crore in the 2021-22 fiscal. This is eight times higher than export value recorded five years ago.
In 2020, the Indian Government had set a target of Rs.35,000 crore export in aerospace and defence sector in the next five years (2025).
It is also looking to achieve Rs 1.75 lakh crore (25 billion USD) turnover in defence manufacturing by 2025.
Currently, India is exporting defence equipment to 75 countries, delivering equipment like weapon simulators, tear gas launcher, torpedo loading mechanism, alarm monitoring & control, night vision monocular & binocular, light-weight torpedo & fire control systems and others.
About Pinaka multi-barrel rocket launcher
The Pinaka is a multi-barrel rocket launcher developed by DRDO. It is currently used by the Indian Army, especially at the international borders with Pakistan and China. This indigenously developed rocket launcher is capable of locating the enemy launchers and tracking the incoming artillery shells, mortar rounds and rockets. One Pinaka has 6 launchers, 6 loader trucks, 6 replenishment vehicles, two command post-transporting vehicles and a vehicle to transport the meteorological radar to provide wind-related data.