Important Notice
We are adapting GyanOk in accordance with the recent TDS policy changes (as outlined in Section 194BA of the Income Tax Act, 1961, by the Finance Act 2023). During this transition, withdrawals from the wallet will be temporarily suspended. However, all tournaments and competitions will remain free of charge to ensure that our users can continue to enhance their knowledge without any interruption.
02 February 2023

By GyanOk
Daily Current Affairs Notes for 02 February 2023
World Wetlands Day observed on 2nd February
Each year, World Wetlands Day is celebrated on February 2nd. The objective of the observance is to raise awareness about the vital role of wetlands and various methods for restoring their rapid degradation and loss.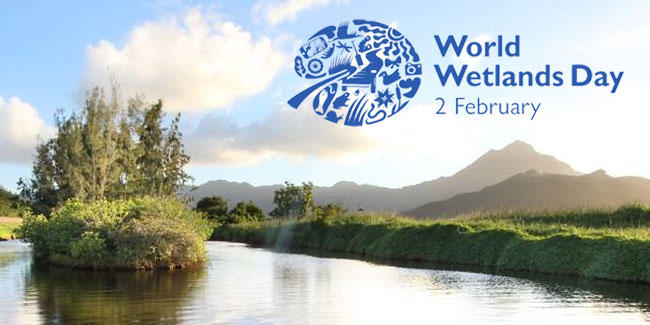 World Wetlands Day 2023
World Wetlands Day is observed on February 2nd every year to raise awareness about the crucial role of wetlands in maintaining biodiversity and supporting human well-being. The aim is to highlight the significance of wetlands, which provide vital services such as water purification, flood control, habitat for diverse species, and livelihood support for communities. The rapid loss and degradation of wetlands reduce their ability to sustain biodiversity and provide these services. The celebration of World Wetlands Day serves as a reminder of the need to protect and restore these ecosystems and encourages the public, governments, and organizations to take action for their conservation.
World Wetlands Day 2023: Theme
This year's World Wetlands Day focuses on the theme of "It's Time for Wetlands Restoration", emphasizing the importance of prioritizing the restoration of wetlands.
World Wetlands Day: History
The Convention on Wetlands was adopted as an international treaty in Ramsar, Iran on February 2, 1971. In August 30, 2021, the United Nations General Assembly adopted resolution 75/317 to establish World Wetlands Day. The day was initiated in 1997 by the Secretariat of the Convention on Wetlands to educate the general public on the importance of wetland conservation. To spread awareness, the Secretariat distributed posters, factsheets, and other informational materials.
Puma India named Indian Captain Harmanpreet Kaur as its brand ambassador
Sports brand Puma India announced roping in women's cricket team captain Harmanpreet Kaur as its latest brand ambassador.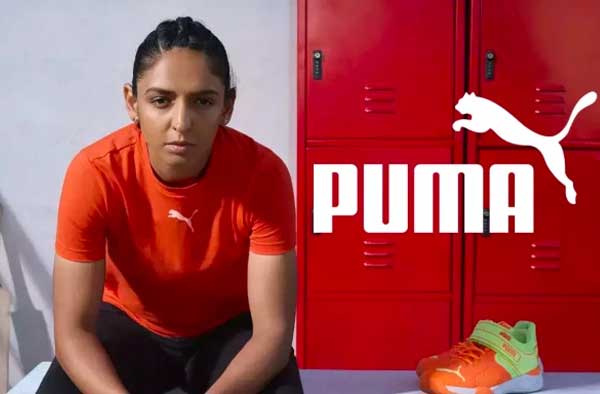 Sports brand Puma India has signed women's cricket team captain Harmanpreet Kaur as its newest brand ambassador. Under the agreement, Harmanpreet will promote the brand's footwear, apparel, and accessories throughout the year. This collaboration adds Harmanpreet to PUMA's list of brand ambassadors that includes Virat Kohli, footballers Neymar Jr and Sunil Chhetri, boxer MC Mary Kom, cricketer Harleen Deol, and Para-Shooter Avani Lekhara.
Harmanpreet Kaur, a 33-year-old batter from Punjab, holds the distinction of being the fourth fastest player in the world to score a hundred in women's T20I cricket. She is also the only Indian woman to achieve this feat. In her career, Harmanpreet has scored six international hundreds, five of which were in ODIs. As the most experienced player in the T20I format, she was honored with the Arjuna Award in 2017.
PUMA has played a significant role in promoting the growth of sports culture in the country by partnering with over 250 athletes across various sports, including cricket, boxing, football, and para-sports.
US Offers Critical Technologies to India under iCET, elevates strategic partnership
NSA Ajit Doval and his American counterpart, Jake Sullivan attended meeting in Washington for the inaugural dialogue of the Initiative on Critical and Emerging Technologies (iCET).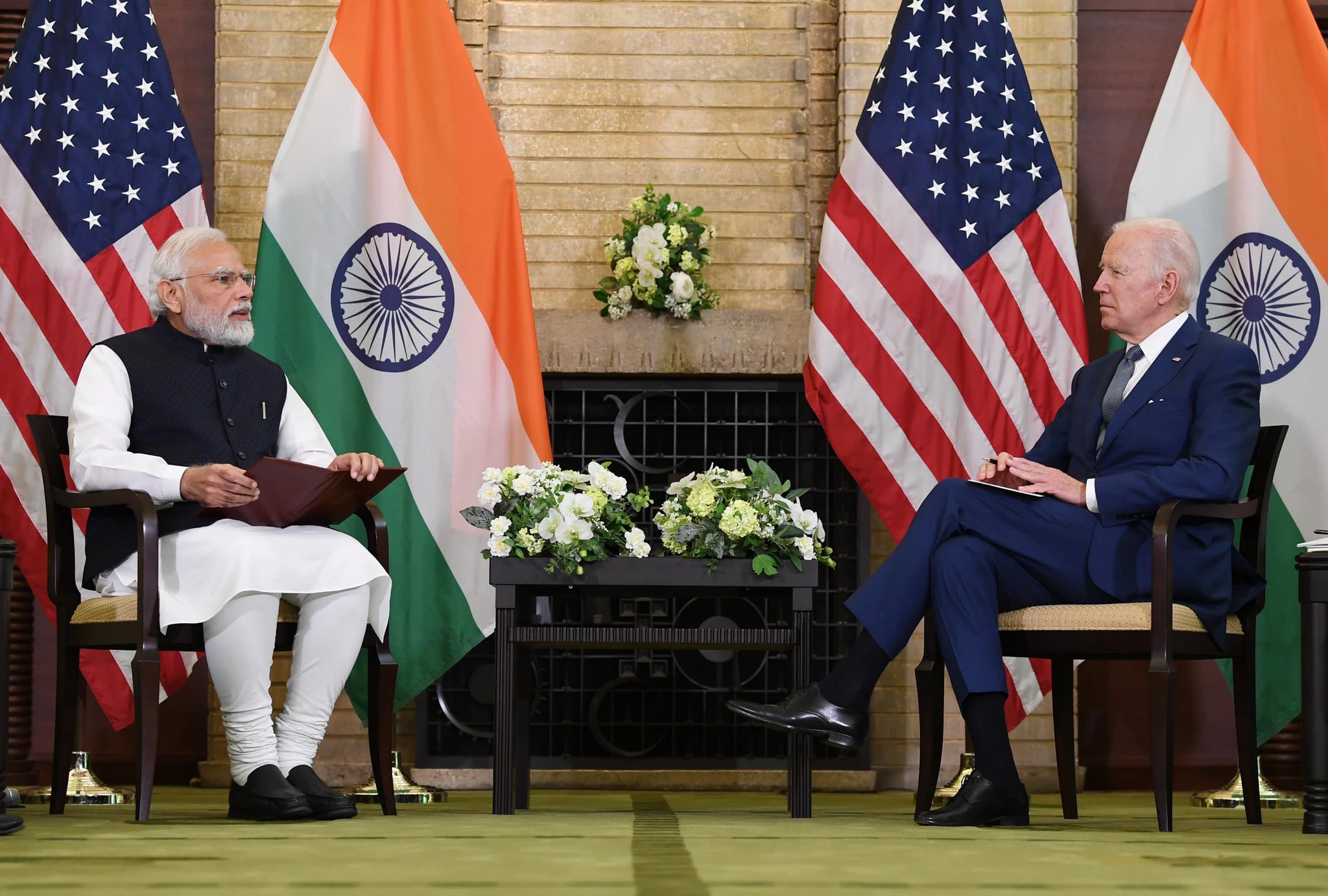 India and the US initiated a program to strengthen their strategic alliance with delegations headed by NSA Ajit Doval from India and Jake Sullivan from the US. The first dialogue of the Initiative on Critical and Emerging Technologies (iCET) was held in Washington, led by the two National Security Advisors.
A Timeline of this Development:
The iCET initiative is a crucial turning point in the bilateral relationship, being publicly declared by Prime Minister Narendra Modi and President Joe Biden at the Quad summit in Tokyo in May 2022.
Aim of The iCET Dialogue:
The two nations revealed a set of programs aimed at expanding bilateral cooperation in advanced technology, including defense. The goal of iCET is to establish supply chains that enhance co-production and co-development and strengthen connections between the countries' start-up communities, as stated in the official statements released after the dialogue.
iCET: Areas of Co-operation:
A White House "fact sheet" released following the meeting outlined six areas of planned collaboration:
Strengthening innovation ecosystems

Defense innovation and technology cooperation

Resilient semiconductor supply chains

Space

STEM talent

Next-generation telecommunications.
A Comprehensive Research Partnership Under iCET:
The programs encompass a partnership between the US National Science Foundation and Indian science agencies, cooperation on quantum computing that involves academia and industry, creation of a new defense industrial cooperation roadmap, fostering semiconductor development in India through the establishment of a task force to identify opportunities, and boosting space cooperation, including human spaceflight.
5G/6G cooperation Under iCET:
Additionally, a private-public dialogue was announced to advance 5G/6G cooperation and the implementation of Open RAN in India. Open RAN is a technology that enables phone connectivity with each other and the internet.
A Critical Jet Engines Manufacturing Under iCET:
The US pledged to expedite the review of General Electric's application to manufacture jet engines in India for India-made Light Combat Aircrafts.